Views :4542
Recommendation:
Votes:1
Discuss:0
We would like to thank you for your participation and support and look forward to seeing you again next year!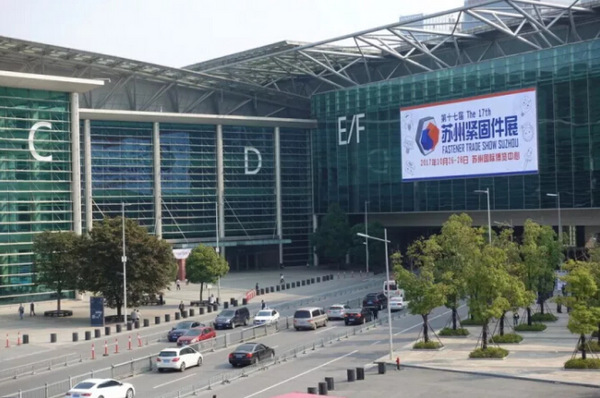 The 17th Fastener Trade Show Suzhou, successfully held during 26-28 October 2017 at Suzhou International Expo Center, Jiangsu Province, China, was highly praised by exhibitors and visitors for its popularity and professionalism. Focusing on end users and building a global fastener trade platform were the highlights of the show.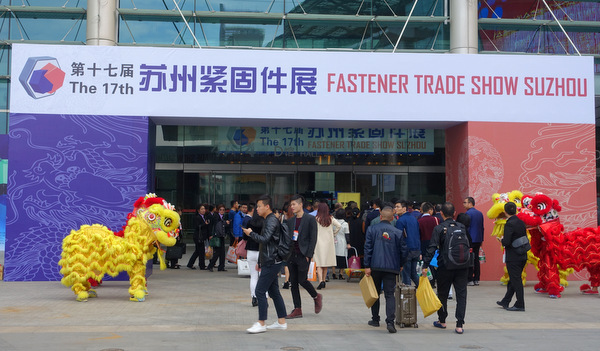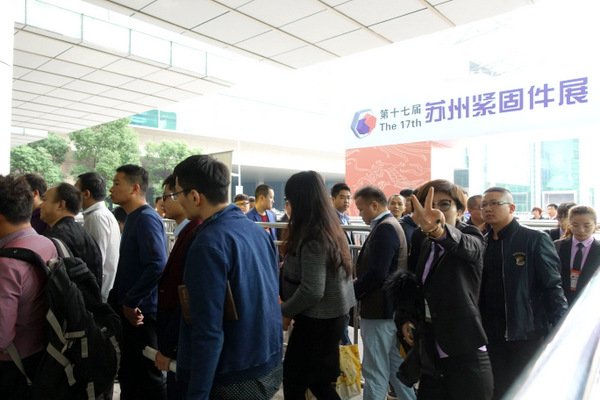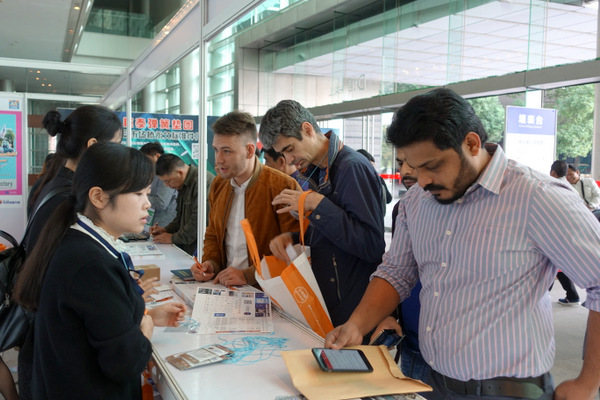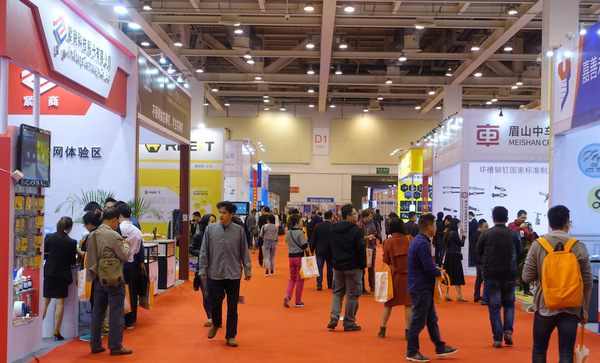 As a large international fastener specialized exhibition, the 17th Fastener Trade Show Suzhou connected the upstream and downstream of fastener manufacturing industry. Some of the well-known fastener brands at the event included Meishan CRRC, Yuyao Xintai, Suzhou Zhihuidingfeng, Jiashan Yongxin, Gem-Year, Aozhan Industrial, Shanghai Chengtai, Dongguan Guanhong, Haining R-Best, Suzhou SIP Linquan, Dongtai Huawei, Zhejiang Chaoboer, Jiashan Chaoyi, Dongguan Boito, Dongguan STL, Wenzhou Fengding, Wenzhou Xinzhong, Pinghu Kangchengda, Zhejiang Sardis, Dongguan Yaxin, Yongnian Yiheng, Yuyao Alfirste, Ruian Feichi, Ningbo Taida, Wenzhou Yonghong, Haiyan Reegu, Jiaxing Xingxin, Wenzhou Shengnan, Kunshan Hengshun, Wuxi AMDA, Haiyan Julong, Haiyan Fastener, Zhuji Huangshan, Yantai Qixia Copper, Suzhou Sanyou, etc.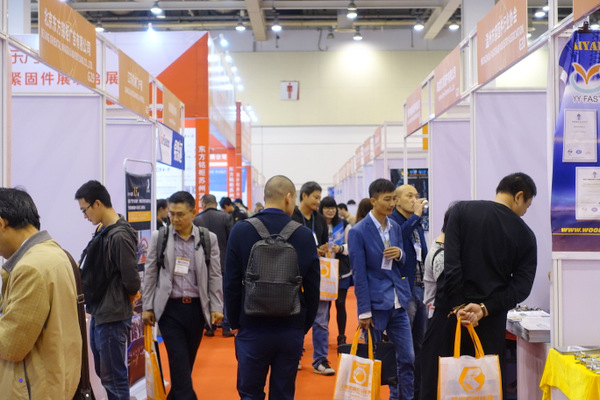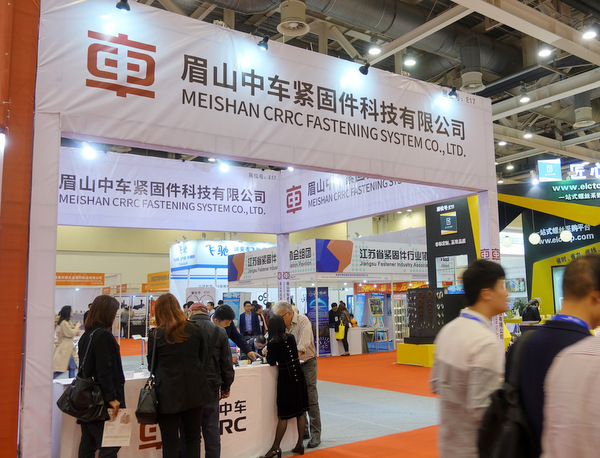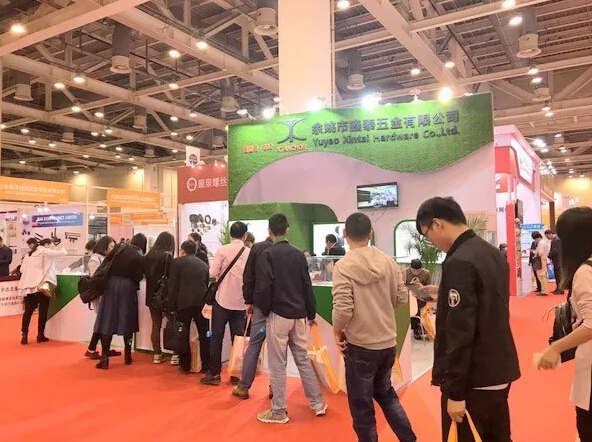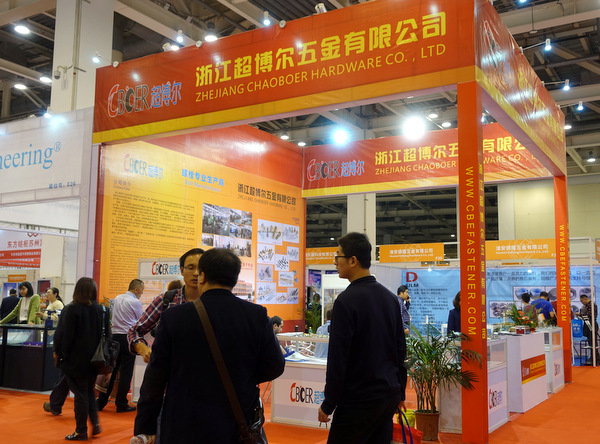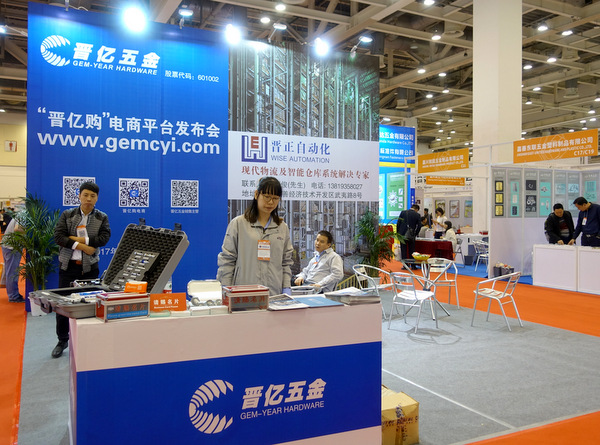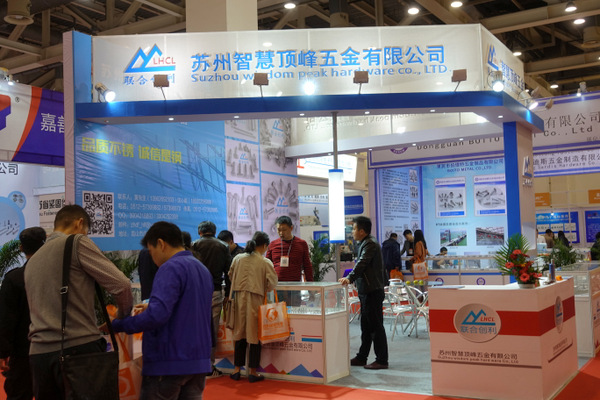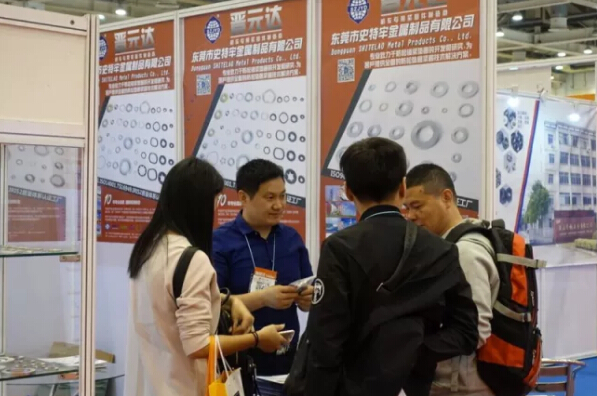 In addition, numerous Machinery and fastener auxiliary brands also participated in the exhibition, such as Ningbo Sijin, Ningbo Tenggong, Zhejiang Yeswin, Biing Feng, Carlo Salvi, Jin Chi, Shanghai Feiyu, Ningbo FARC, Zhejiang Dongrui, Dongguan Donglong, Taiwan Huihung, Wenzhou Longhui, Dongguan RKE, Dongguan Jinda, Dujiangyan Beyond, Shanghai Yuezhan, Huangshan Shengrui, Chin Fung, Dongguan Tairong, SamChang, Jinan CJR, Shenzhen Zhonggang, Dongguan Luosi, etc.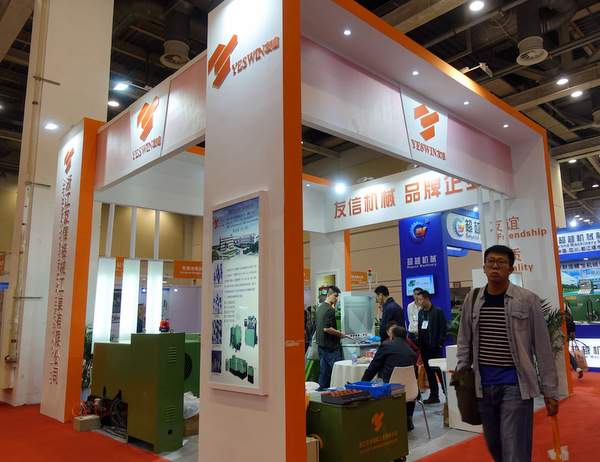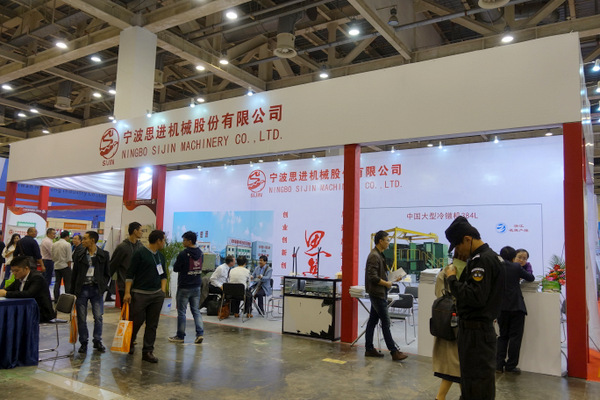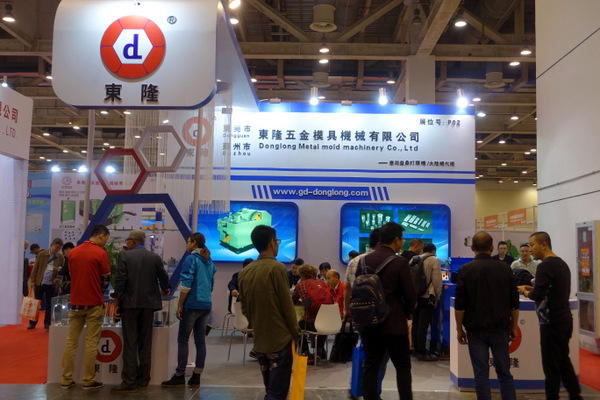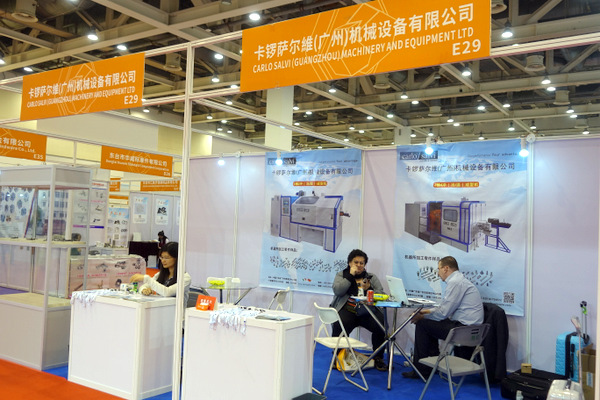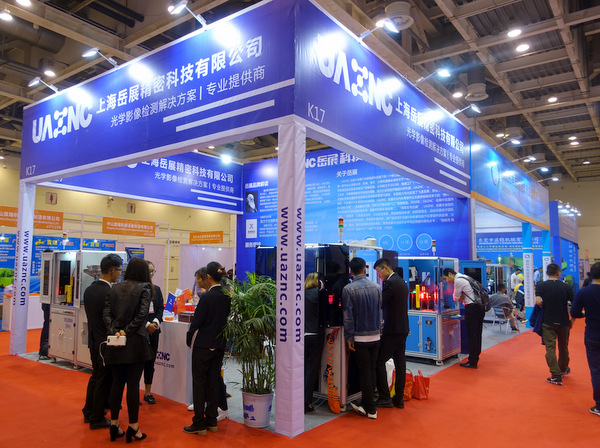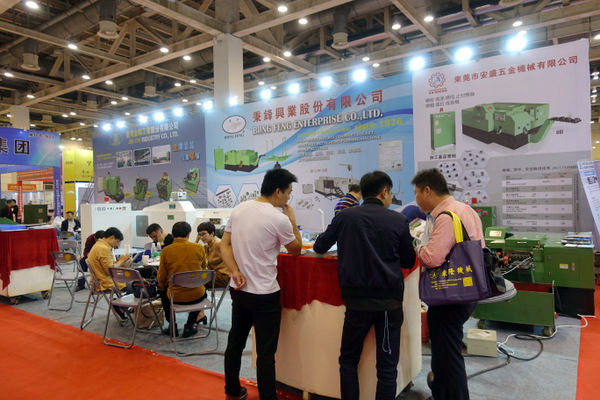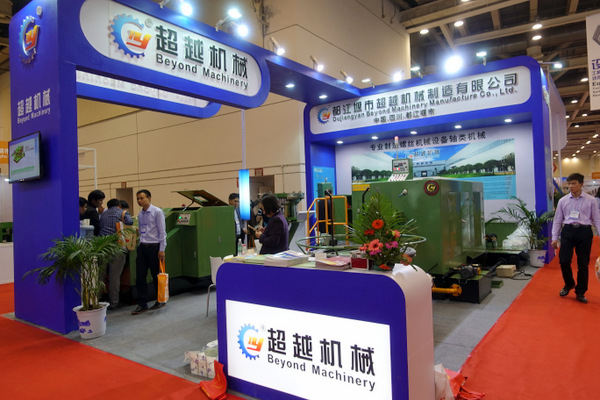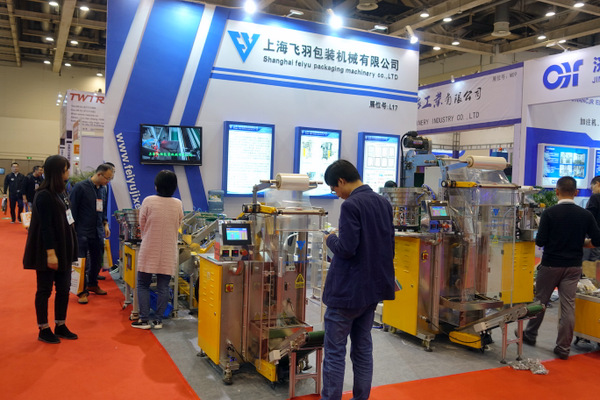 This year's show also saw stronger group participation with association pavilions from Jiashan, Pinghu and Jiangsu, demonstrating their regional industrial characteristics.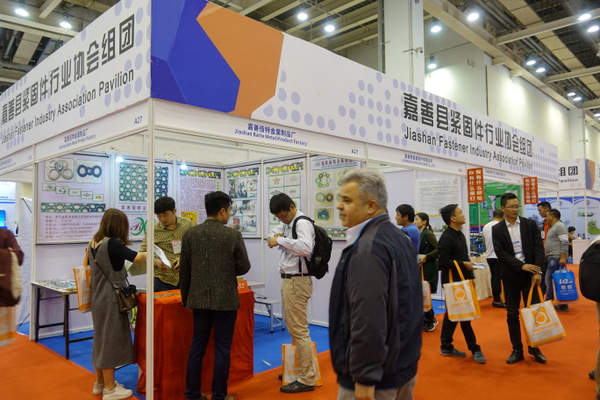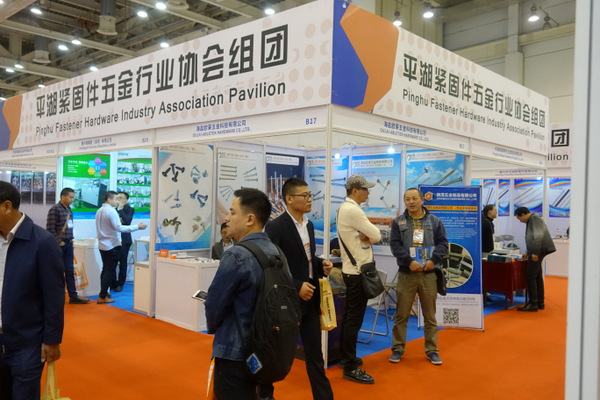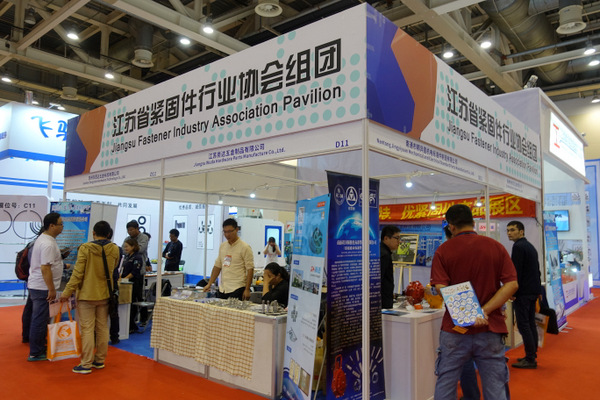 The popular activity "Automotive Fastener Application Conference" was held concurrently during the first two days of the exhibition, providing a feast of technical training and information exchange. Four topics including inspection and assessment of automotive fasteners, fundamental of thread joint technology and friction coefficient, automotive fastener business management, and development of automotive fastener processing technology, were discussed by experts from well-known automotive manufacturers and fastener companies. The conference attracted more than 500 professional attendees, guiding the directions for automotive fastener companies in terms of technological development.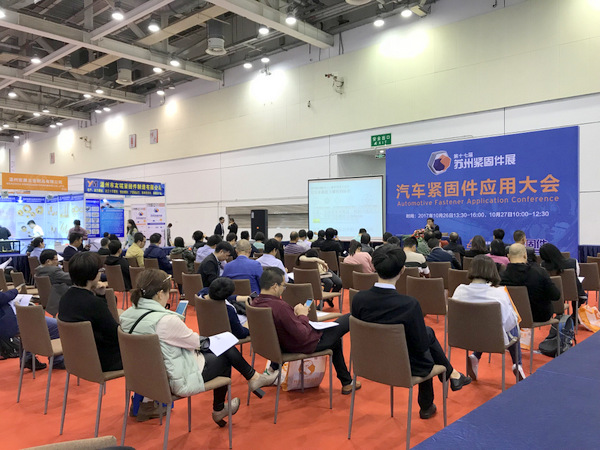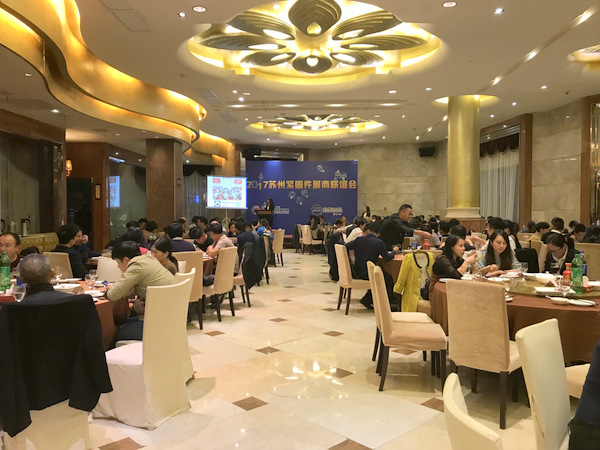 According to the statistics, visitors mainly came from industries such as machinery, automobile, motorcycle, construction, electrical appliance and electronics, hardware, rail transit, aerospace, military, ship building, wind power, petrochemical, instrument and apparatus, professional trade, measurement and control, etc.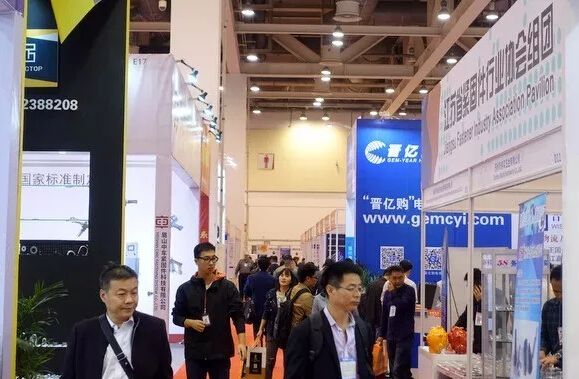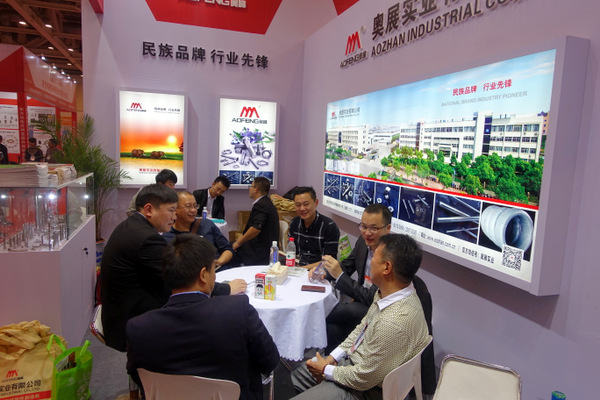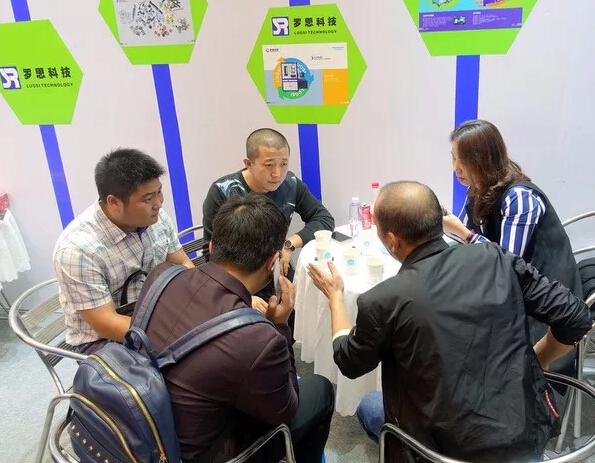 The Suzhou event saw significant growth in the number of overseas visitors. Visitors from 40 countries and regions attended the 2017 show, covering Germany, Italy, Netherlands, Spain, France, Portugal, Russia, Romania, Ukraine, Belarus, USA, Canada, Australia, Japan, South Korea, Thailand, Vietnam, Singapore, India, Indonesia, UAE, Saudi Arabia, Pakistan, Bangladesh, Sri Lanka, Philippines, Uzbekistan, Iran, Iraq, Taiwan, Hong Kong, Egypt, South Africa, Morocco, and even South American countries of Brazil, Argentina, Chile, Columbia.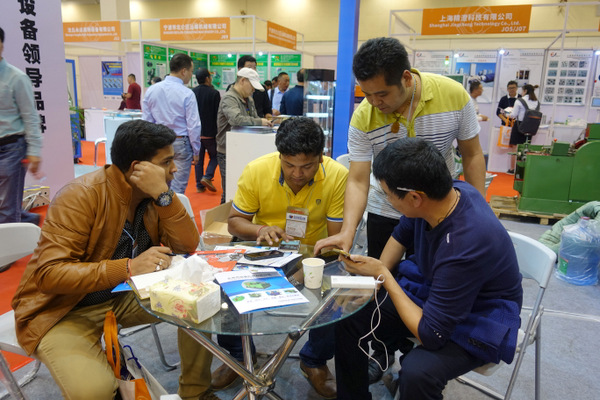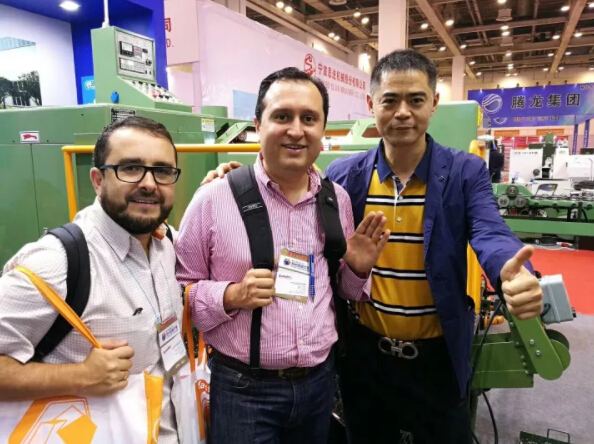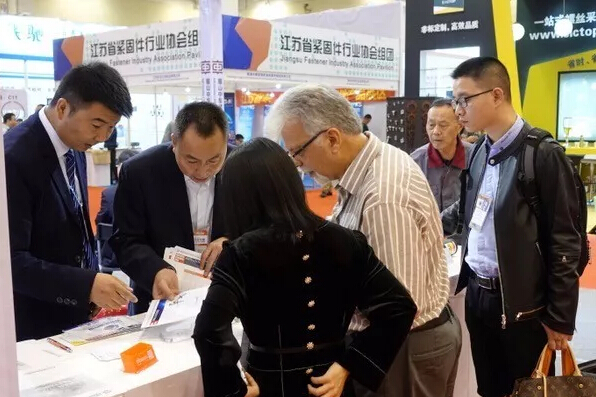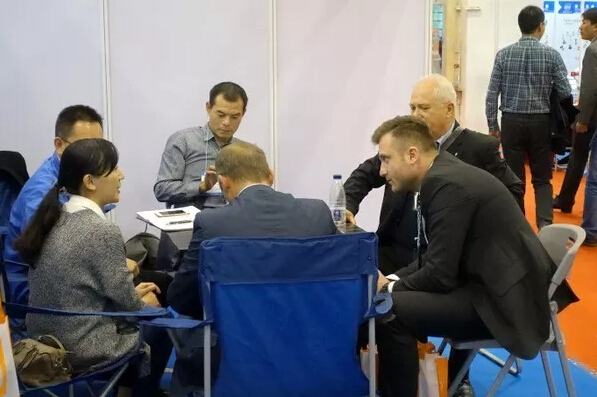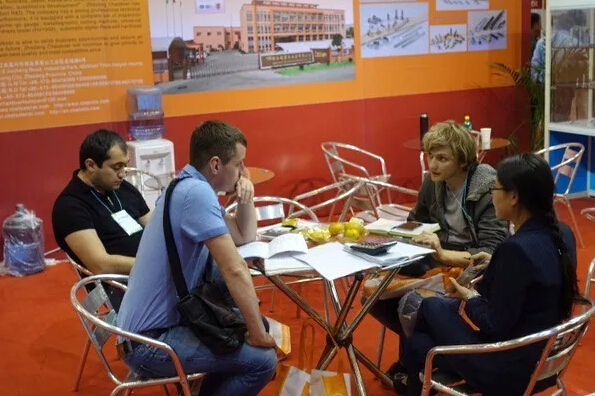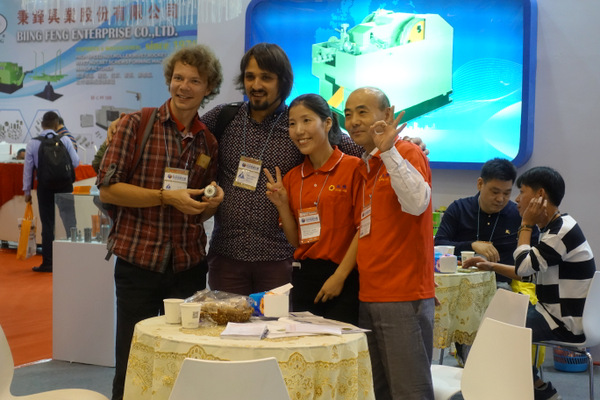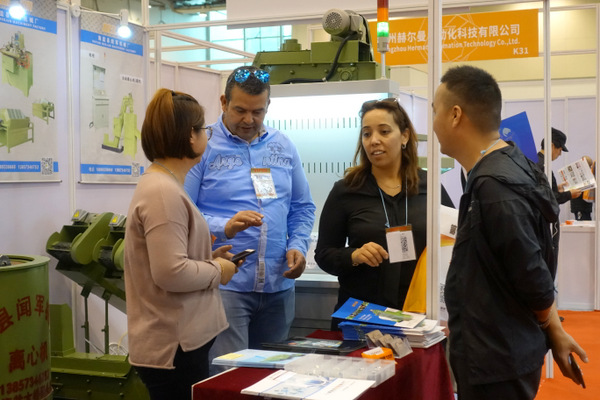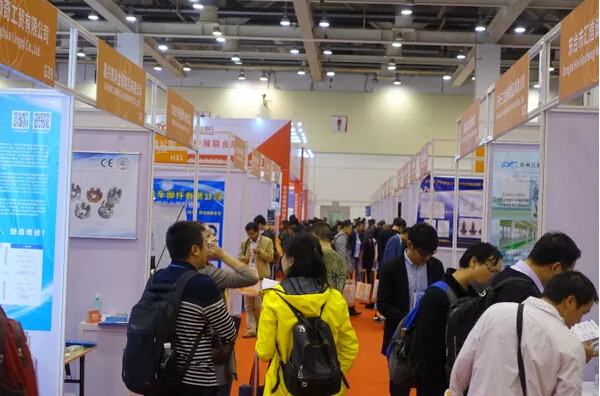 We would like to thank you for your participation and support and look forward to seeing you again next year!
Fastener Shanghai 2018 – Shanghai Fastener & Tech Show
Date:
September 26-29, 2018
Venue:
Shanghai New International Expo Center
Organizers:
China Fastener Info, Messe Düsseldorf (Shanghai) Co.,Ltd., Shanghai Electric Cable Research Institute Co.,Ltd.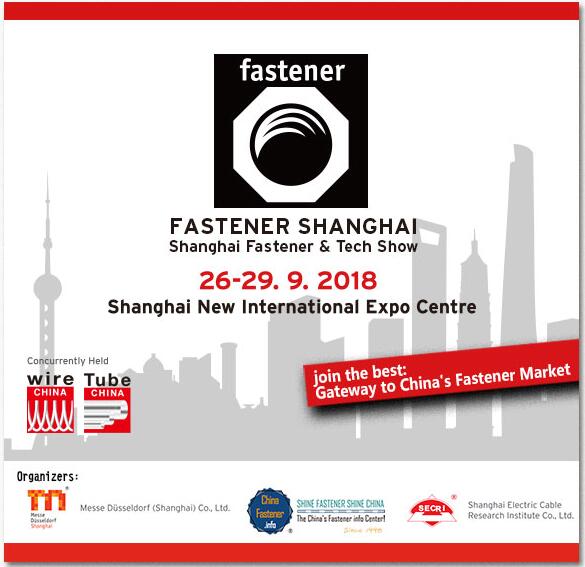 The 19th Fastener Trade Show Suzhou
Date:
October 2019
Venue:
Suzhou International Expo Center
Organizer:
China Fastener Info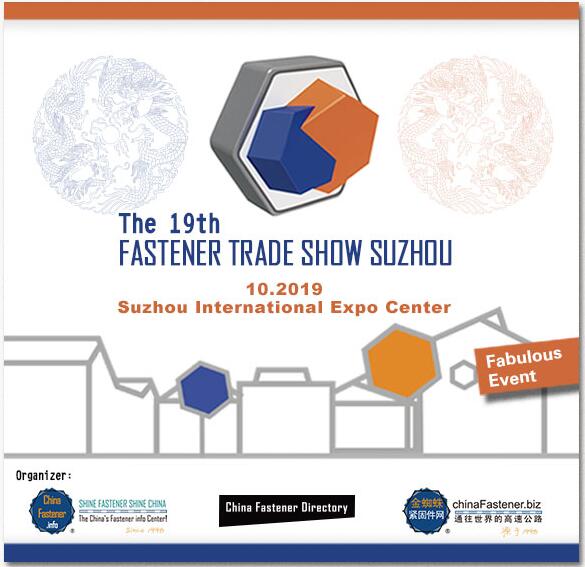 For further information, please visit the official website:
www.fastenertradeshow.info
or email tradeshow@jzzfastener.com.
Source:
www.chinaFastener.info
2017-12-06