Views :4416
Recommendation:
Votes:0
Discuss:0
Bangkok, Thailand, 19 September, 2017: wire and Tube Southeast Asia 2017, was officially opened today by Mr. Kobchai Sungsitthisawad (4th from right), Deputy Permanent Secretary, Ministry of Industry.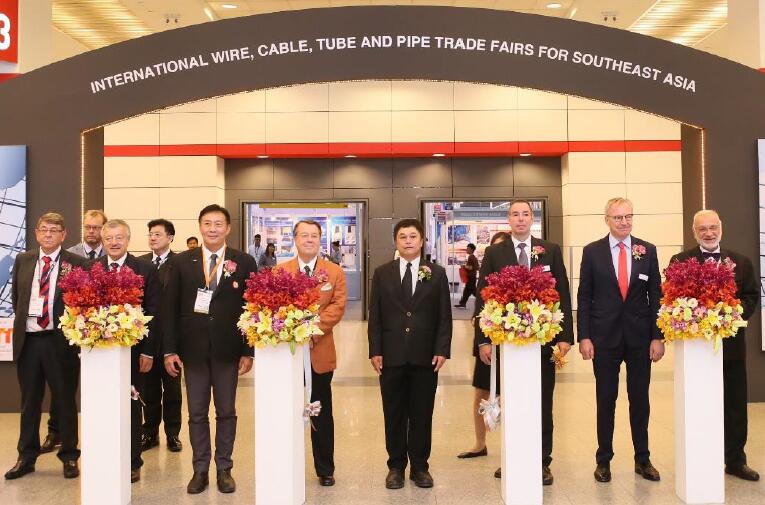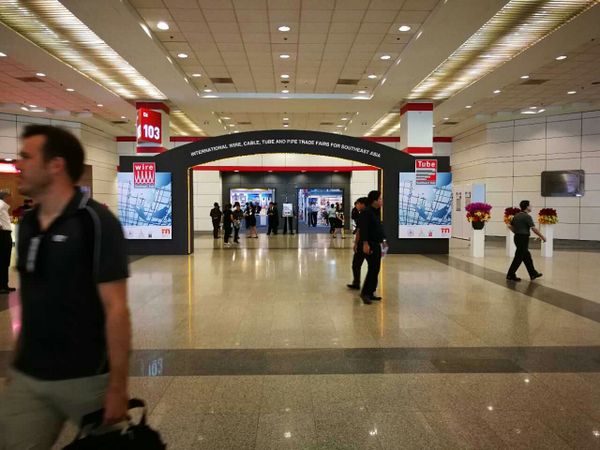 China Fastener Info (CFI)
, as one of the media partners, attended the exhibition with its popular magazines
China Fastener Directory (CFD)
.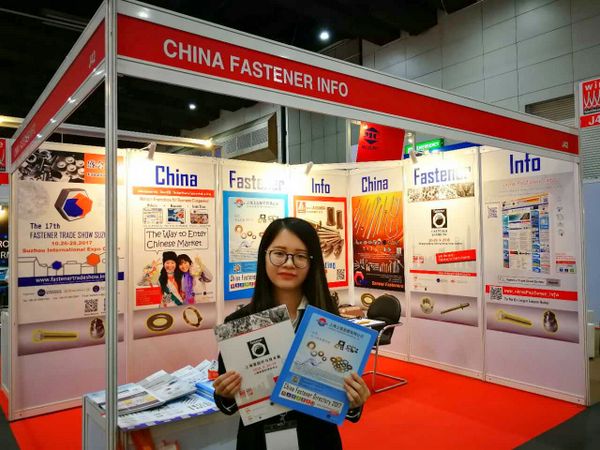 Peimei Lin,Consultant of CFI (Booth:J42)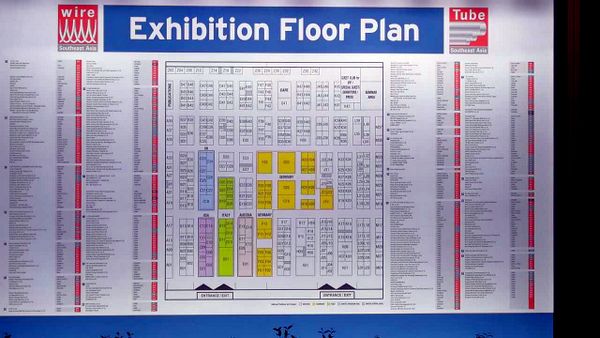 The co-staging of the 12th International Wire & Cable Trade Fair for Southeast Asia and the 11th International Tube and Pipe Trade Fair for Southeast Asia held at Bangkok Trade & Exhibition Centre (BITEC) will present an impressive line-up of machinery, innovative products and solutions from the synergistic sectors of wire, cable, tube and pipes. Over the three days, the exhibitions will feature 400 leading exhibitors from 30 countries, including 7 national pavilions and country groups.
Thailand's industries will be further strengthened as the country gears up to implement Thailand 4.0. As value creation and innovation take centre stage in driving industries' development, wire and tube manufacturers and processors have the opportunity to be the industry leaders in introducing 4.0-standard manufacturing and automation systems. Sectors ranging from building and construction, telecommunications, transportation, electronics and many more will benefit from the technological developments undertaken by wire and tube suppliers in Thailand.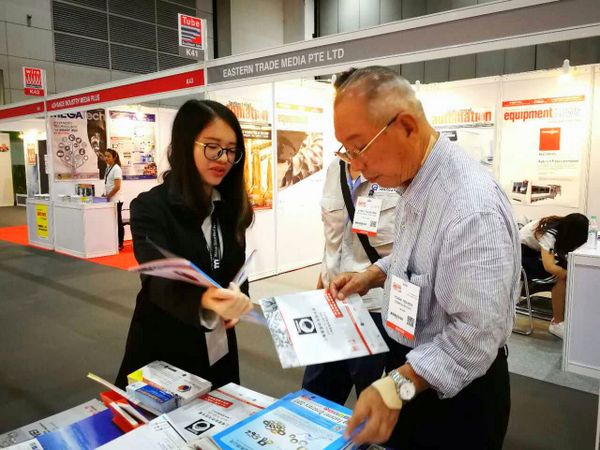 wire and Tube Southeast ASIA 2017 will be further augmented by industry-specific seminars conducted by thought leaders and experts in their fields alongside technical presentations by selected exhibitors.
As usual, CFD magaiznes were very popular. While recommending suitable suppliers to visitors, we were also inviting them to our upcoming
17th Fastener Trade Show Suzhou to be scheduled on October 26-28, 2017 at Suzhou International Expo Center, Suzhou, China.
Many visitors said they will plan to visit if time permits.
For more information, log on to: www.wire-southeastasia.com and www.tube-southeastasia.com
www.chinaFastener.info
2017-09-20