Views :3864
Recommendation:
Votes:1
Discuss:0
Exciting new features, such as a digital auction, and an array of exhibitors and conference speakers will be offered at the National Hardware Show, which kicks off on May 5.


China Fastener Info with its popular magazine—China Fastener Directory (CFD) attended the show, unveiling CFD's 76th Global Trip. CFDs as usual were quite popular in the show.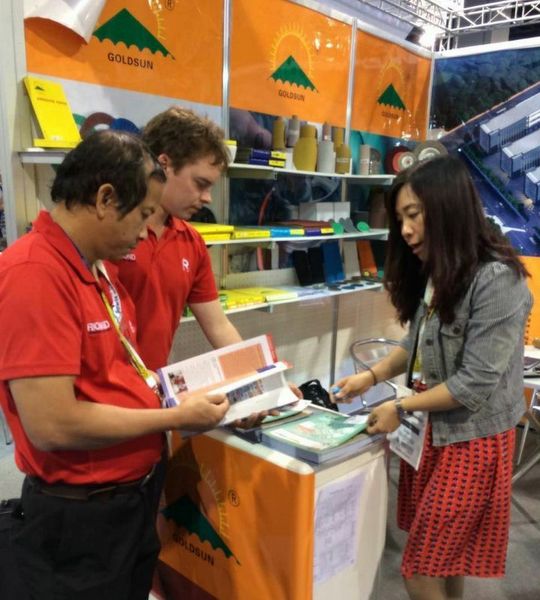 It's a big year for the Show, which is celebrating its 70th anniversary this week. And decades after its start, the National Hardware Show continues to provide great opportunities to improve your business and see the biggest and latest trends in the home improvement marketplace. The Show remains the go-to event for professional networking, finding new products and more.

The perpetually growing show features more than 2,500 exhibitors this year, representing big brands, diverse product categories and more.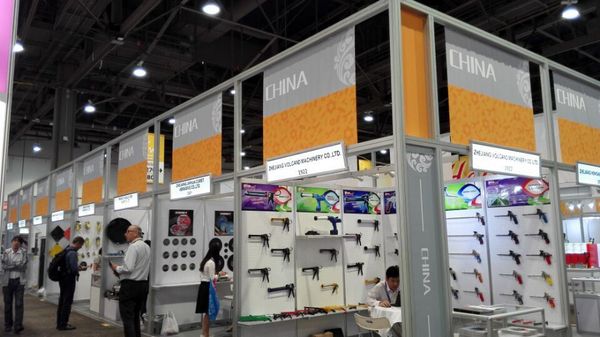 Mainland China Pavilion
Taiwan Pavilion
India Pavilion
A digital auction concept, the Outdoor Supply Auction (OSA), is new to this week's Show. When you aren't browsing the auction items on display or making bids, you will surely notice the new floor layout. In the Central Hall, you will find Inventors Spotlight, New Product World, the all-new auction, International Sourcing, Plumbing & Electrical, Homewares, PDRA Show Paint & Accessories and the Lancaster Buying Show. In the South Hall, on Level 1, you will find Lawn, Garden & Outdoor Living. On Level 2, there is Hardware & Tools, Pet Products, Farm & Ranch and Made in USA and additional Lawn, Garden & Outdoor Living exhibits.

Chinese fastener companies with exhibits included Zhejiang Chaoboer, Shanghai Minmetals-Fasteners, Pinghu Huaye, Dowson's Fasteners, Yuyao Xiadiwei, Changde Yufeng, Haiyan Sanxin, Haiyan Xinglong, etc.
Zhejiang Chaoboer
Pinghu Huaye
Haiyan Sanxin Changde Yufeng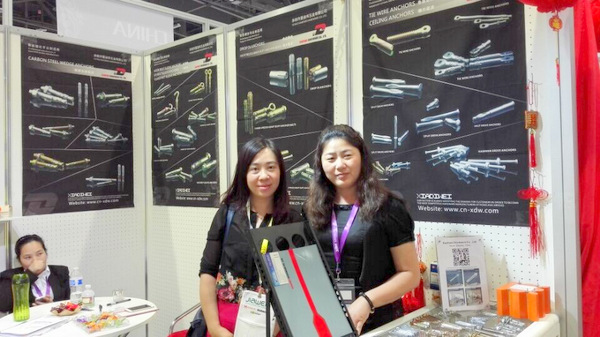 Yuyao Xiadiwei
The show attracted more than 20,000 attendees this year according to the organizer. Visitors were mainly retailers, distributors, wholesalers, importers and exporters.

U.S. GDP Grow Falls Short of Expectation

Although U.S. has been China's largest trade partner of fasteners, the nation's GDP barely grows in first quarters of 2015.

The nation's economic growth slowed to a crawl in the first quarter, a period marked by severe weather, a soaring dollar that curbed American exports and a steep drop in investment by U.S. energy companies after oil prices tanked.

Gross domestic product expanded by a meager 0.2% annual pace, well below the MarketWatch forecast of a 1.2% gain.

By contrast, the economy grew at a 2.2% rate in the final three months of 2014.

For the most part, consumers continued to spend at modest clip to keep the economy afloat, helped by a sharp drop in inflation that stretched their dollars a little further. Outlays rose 1.9%, down from an unsustainable 4.4% in the prior quarter but just several ticks below the average gain since a U.S. recovery began in mid-2009.

Considering the current situation of U.S. economy, many Chinese fastener companies, while they were keeping their shares in the American markets, showed keen interest in exploring the Southeast Asian markets.


www.chinaFastener.info
2015-05-07