Views :634
Recommendation:
Votes:1
Discuss:0
A grand festival for fastener buyers and suppliers! China's leading one-stop purchasing platform for fasteners, machinery and supporting products!
Fantastic Suzhou, Fabulous Event
It's Time to Prepare for Your Visit!
From 23 – 25 October 2019, the 19th Fastener Trade Show Suzhou will open at the Suzhou International Expo Center (SIEC) in China. As one of the leading international business platforms for the fastener sector in China, the show will connect local and international industry players from the fasteners, equipment, molds & tools, surface treatment and raw materials sectors, including expected 400+ exhibitors and 12,000 visitors from around the world.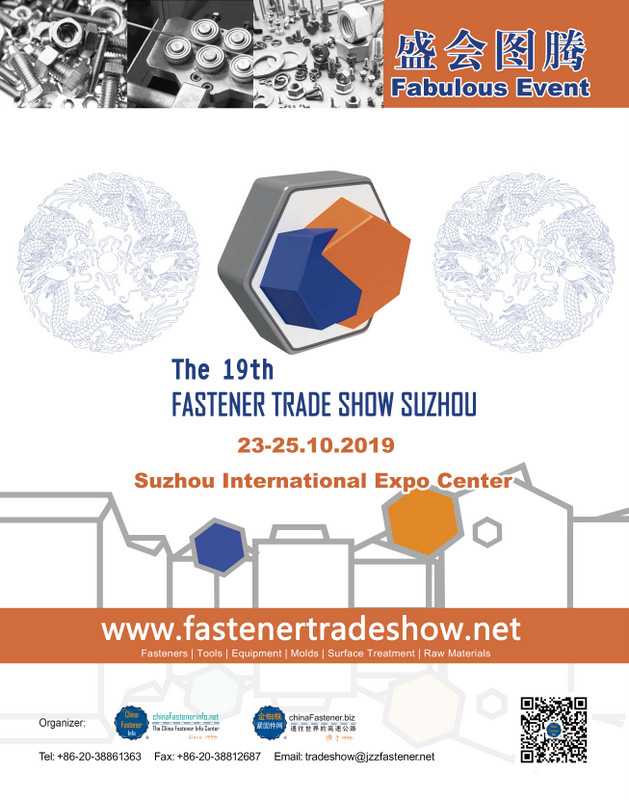 Show Name:
The 19th Fastener Trade Show Suzhou
Show Date:
October 23 (Wed) -25 (Fri), 2019
Venue:
Suzhou International Expo Center
Address:
Expo Plaza, Xiandai Ave., Suzhou Industrial Park, Suzhou, Jiangsu Province, China
Organizer:
China Fastener Info (
www.chinaFastenerinfo.net
,
www.chinaFastenerinfo.com
)
Exhibitors:
400+ (expected)
Visitors:
12,000 (expected)
Official Website:
www.fastenertradeshow.net
Exhibit Products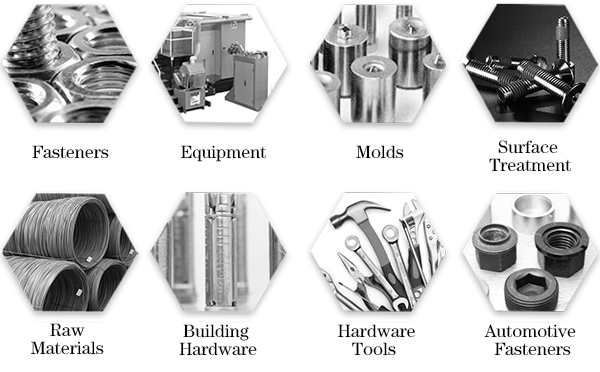 Visitor Analysis
End-users from auto, electronics & electrical appliance, construction, machinery, hardware and other industries; domestic fastener manufacturers, wholesalers, distributors, suppliers, importers & exporters, buyers from representative offices in China and all over the world, media, associations and organizations.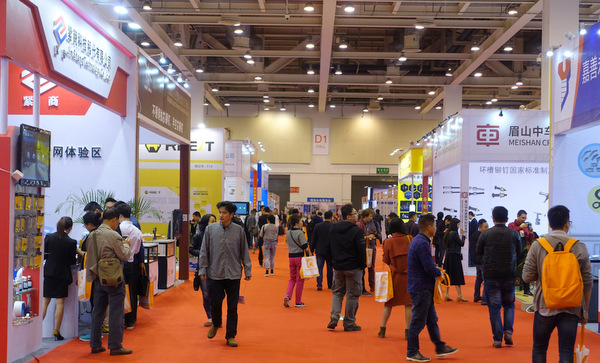 Highlights of the Show
Large Scale
12,000 sqm exhibition area at 2 exhibition halls, expected 400 exhibitors & 12,000 professional visitors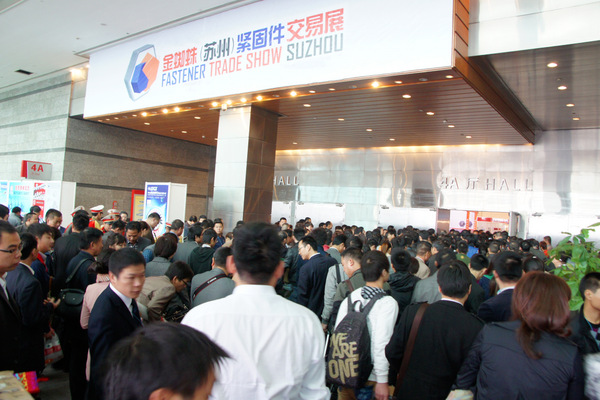 International
50% of the exhibitors are export-oriented companies, visitors cover over 30 countries and regions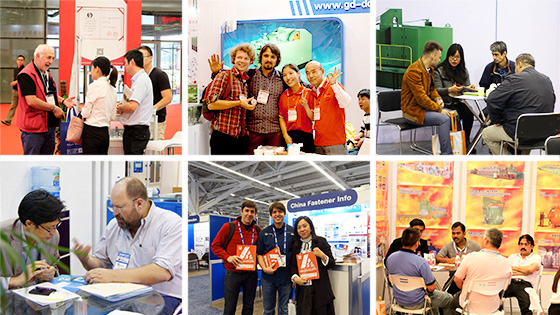 One-stop Platform for Purchasing
Full range of exhibits, including fasteners, equipment, molds & tools, surface treatment and raw materials, will be found onsite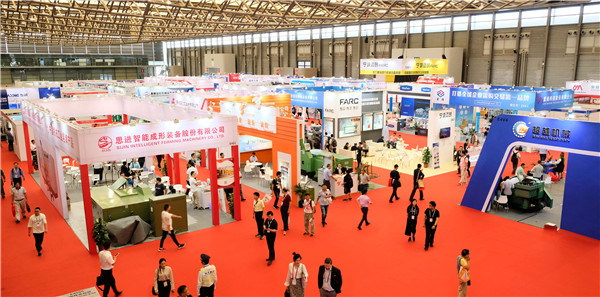 Fabulous Event
• As a large international fastener specialized exhibition, the 19th Fastener Trade Show Suzhou will connect the upstream and downstream of fastener manufacturing industry. Focusing on end users and building a global fastener trade platform are the highlights of the show.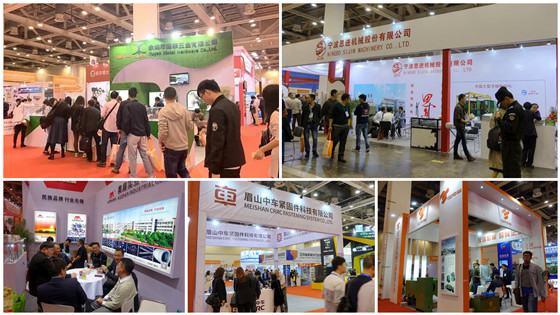 • The previous edtion of Fastener Trade Show Suzhou was highly praised by exhibitors and visitors for its popularity and professionalism.
According to the statistics, visitors from 40 countries and regions attended the previous edition, covering Germany, Italy, Netherlands, Spain, France, Portugal, Russia, Romania, Ukraine, Belarus, USA, Canada, Australia, Japan, South Korea, Thailand, Vietnam, Singapore, India, Indonesia, UAE, Saudi Arabia, Pakistan, Bangladesh, Sri Lanka, Philippines, Uzbekistan, Iran, Iraq, Taiwan, Hong Kong, Egypt, South Africa, Morocco, and even South American countries of Brazil, Argentina, Chile, Columbia.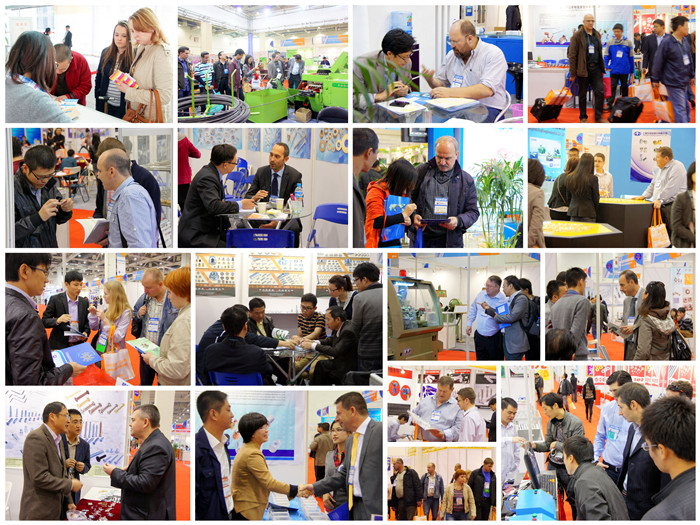 • Suzhou, one of the central cities in Yangtze River Delta, is only 80 km away from Shanghai, and less than 200 km away from Jiaxing, Wuxi, Ningbo, Hangzhou and the like fastener manufacturing cities. Thus the show can not only help you easily connect with most of the fastener manufacturers in China, but also provide you with a good chance to visit their factories, saving your time, money and energy, the most effective way to do your business.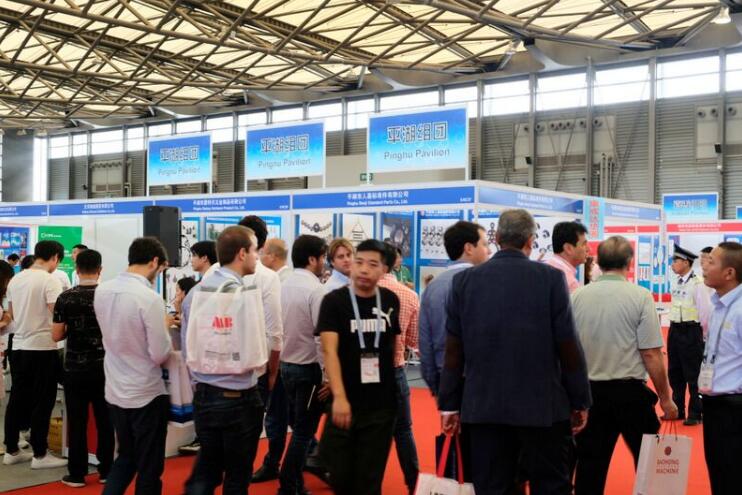 Part of Exhibitors
Fastener exhibitors
Yuyao Xintai, Meishan CRRC, Wenzhou Shengnan, Jiaxing Dali, Dongguan Yurui, Dongguan Shengquan, Shanghai Huiyu, Jiangsu Washen, Haiyan Yasheng, Yuyao Alfirste, Ningbo Anchor, Xinghua Zheteng, Wenzhou Lyco, Zhejiang Chaoboer, Wenzhou Mingyu, Wenzhou Fengdi, Wenzhou Yonghong, Shenzhen Yixing, Jiashan Hengye, Wenzhou Xinzhong, Kunshan Durable, Pinghu Kangchengda, Wenzhou Honghao, Shanghai Zhunhao, Ningbo Xueyin, Ningbo Risheng, Wenzhou Guangquan, Ningbo Echo, Shenzhen Jinshengtai, Dongtai Huawei, Bongil Metal, Jiangsu AWD, Hunan Liangang, Haiyan Booming, Dongguan Yaxin, Jinshang9.com, SanTie.com, Ningbo Weifeng, Hebei Fuao, Wenzhou Zhongyang, Jiangxi Hongzhan, Dongguan Honghui, Dongguan STL, Wuhu Zhaohe, Wenzhou Good, Zhejiang Saida, Wenzhou Kairun, Wenzhou Chitong, Ruian Longchang, Ruian Yitai, etc.
Machinery and other auxiliary exhibitors
Zhejiang Yeswin, Sijin Intelligent, Dongguan Jin Chi, Dongguan Pingfeng, Dongguan Biing Feng, Zhejiang Dongrui, Wuxi Wandeshun, Hangzhou Hangshen, Hangzhou Zhongheng, Shanghai UAZNC, Zhongshan Zhenyao, Dujiangyan Beyond, Dongguan Roth Visual, SamChang Machinery, SUMON Industrial, Ningbo Henghui, OPENEX Intelligent, Haiyan Wenjun, Marposs, Jiashan Zhanlan, Dongguan Xiangtian, Shanghai Yuantuo, Dongguan Yesteel, Shenzhen LeeSheng, Shanghai Bingyu, Jiaxing Xingxin, Wenzhou Zhongya, Ruian Ruihao, Taicang Aien, Dongguan RKE, Dongguan Jinda, Foshan Vanwell, Wenzhou Boyu, Foshan Taichuang, Ningbo Haixing, Kunshan Yourong, Jiashan Baotuo, Shenzhen WeiGuDe, Wenzhou Leda, Dongguan Zengtian, etc.
Visitor Registration
Register now for FREE Admission, FREE Show Catalog and Souvenir!
Scan the QR code below to complete the online visitor registration. Please bring along 2 business cards to the "Visitor Registration Counter" to get your badge.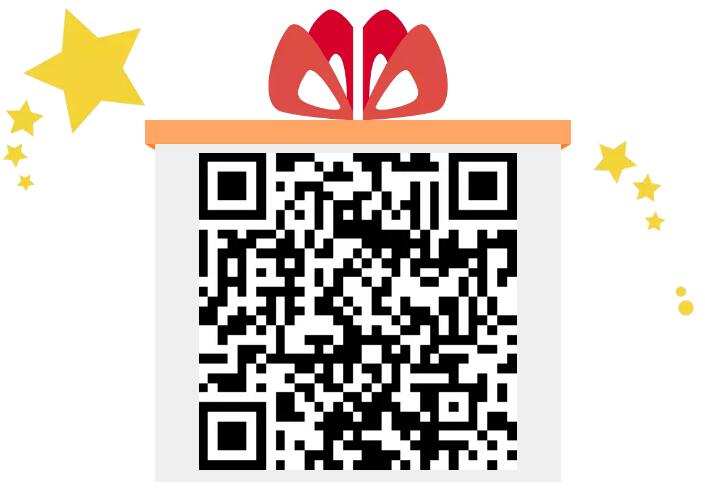 How to access the venue?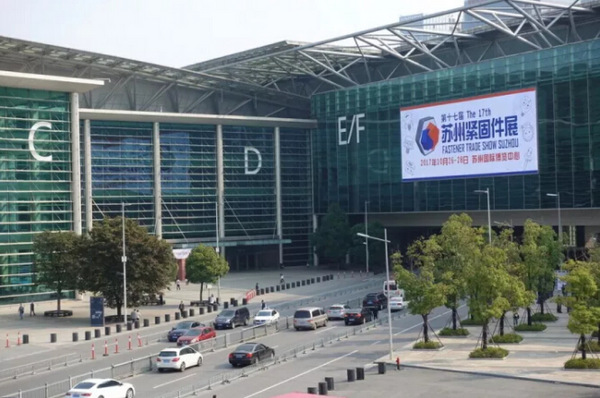 Suzhou International Expo Center
Address: Expo Plaza, Xiandai Ave., Suzhou Industrial Park, Suzhou, Jiangsu Province, China
• By Metro
Take Line 1 and get off at Culture & Expo Center, Exit 3
• By Taxi
Just ask the driver to take you to:

• By Air
A) From Shanghai Hongqiao International Airport (SHA)
By airport shuttle bus: 90 mins
B) From Shanghai Pudong International Airport (PVG)
By airport shuttle bus: 150 mins
• By Train
Suzhou Industrial Park Railway Station: 3km + 5mins driving
Suzhou Railway Station: 12km + 15mins driving
Suzhou North Railway Station: 20km + 25mins driving
Contact Us
China Fastener Info
Tel: +86-20-38861363
Fax: +86-20-38812687
Email: tradeshow@jzzfastener.net
Website:
www.fastenertradeshow.net
2019-08-13