Views :555
Recommendation:
Votes:0
Discuss:0
Fasteners Expo takes place on the 11th and 12th September at the NEC, Birmingham.
The Fasteners Expo is an event dedicated to providing an international showcase of market leading fastener and fixing technology. The event is Britain's biggest stage for suppliers of fastening and fixing solutions, creating a dedicated space for an industry essential to the success of so many sectors.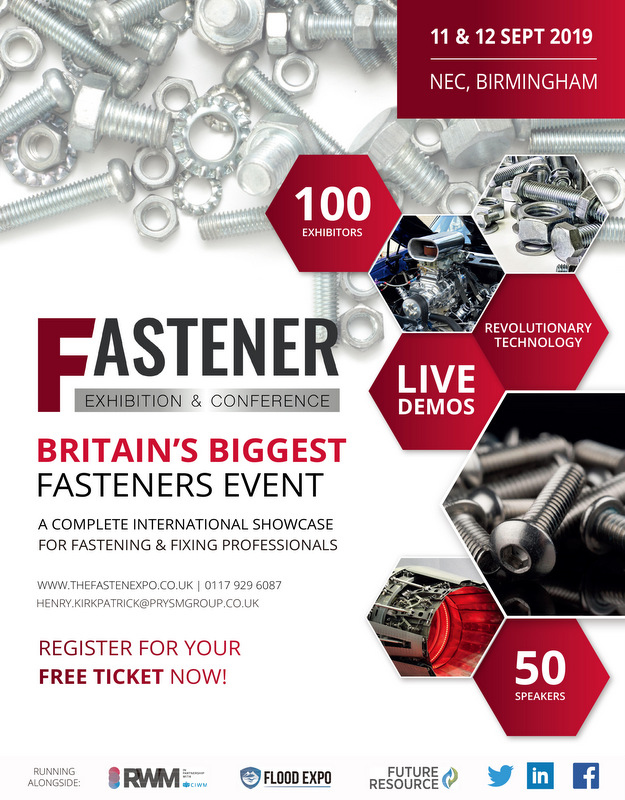 Fasteners Expo takes place on the 11th and 12th September, at the NEC in Birmingham, and will feature 100 exhibitors displaying the cutting edge of fastening and fixing solutions, as well as 50 seminars led by the current pioneers of the industry. Fasteners Expo was created with the intention to give this huge and growing industry a platform to not only continue its growth, but to display the groundbreaking advancements being made within the industry.
With industry giants such as ZaGO Manufacturing Co, ARaymond, Simpson Strong-Tie and Rotor Clip Ltd displaying their latest innovations, Fasteners Expo will be a spotlight into the current market leading products available now. This will be an incredible chance for visitors to form new relationships with new suppliers, ensuring that the coming year will bring huge profits for your business.
Alongside the exhibitors, you will have the chance to learn directly from experts currently shaping the industry from the forefront. Nimeka De Silva from Bumax will be discussing the world's strongest bolt, and with Alexander Firnigl of Cirteq Ltd discussing the assembly demands of the automotive industry, proving that the Fasteners Expo is a valuable 2 days for every industry professional!
Fasteners Expo is a dedicated event for professionals in the automotive, aerospace, electronics, and manufacturing industries. This will be the best opportunity for you to network with like minded individuals from across multiple sectors, experience the true cutting edge in fastening technology, and learn directly from the individuals pioneering the sector. With tickets also being completely free, the value here for you and your business is incredible.
Fasteners Expo takes place on the 11th and 12th September at the NEC, Birmingham, with tickets freely available from this
link here
.
Source:
www.thefastenexpo.co.uk
2019-07-09