Views :1873
Recommendation:
Votes:1
Discuss:0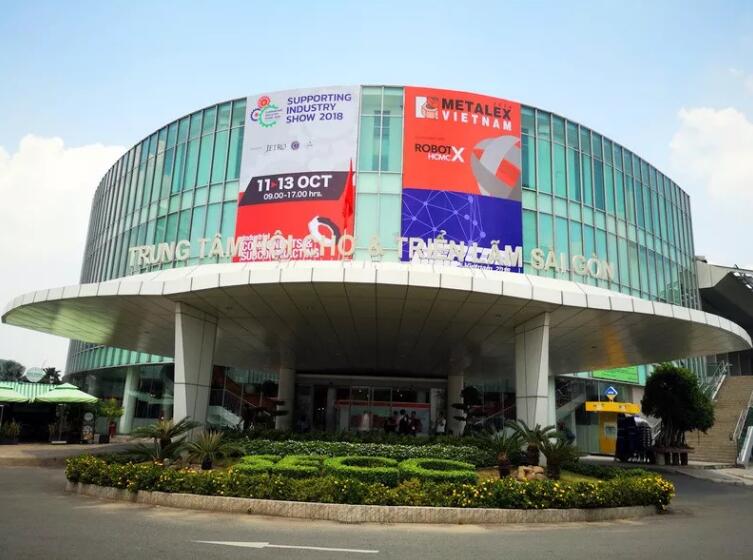 Ho Chi Minh City, October 2018 - 12th edition of "METALEX Vietnam" has been conducted from 11 - 13 October at Saigon Exhibition and Convention Center (SECC), with 18,848 enthusiastic manufacturing industrialists, and the presence of leading pioneer brands has provided encouraging impetus to the manufacturing industry. At "METALEX Vietnam 2018", visitors had a chance to meet and speak with representatives from more than 500 brands around the world.
China Fastener Info, as the media partner of METALEX Vietnam, participated in the event (Booth No.U06) and distributed the latest
China Fastener Directory
.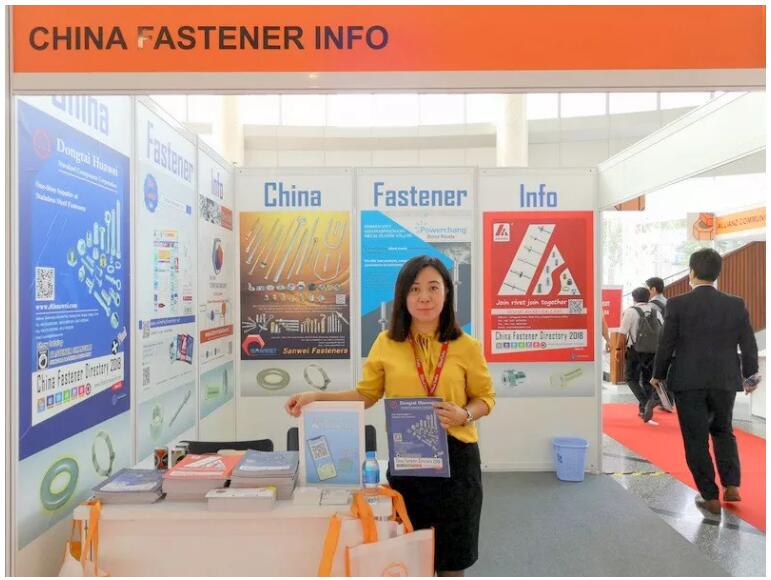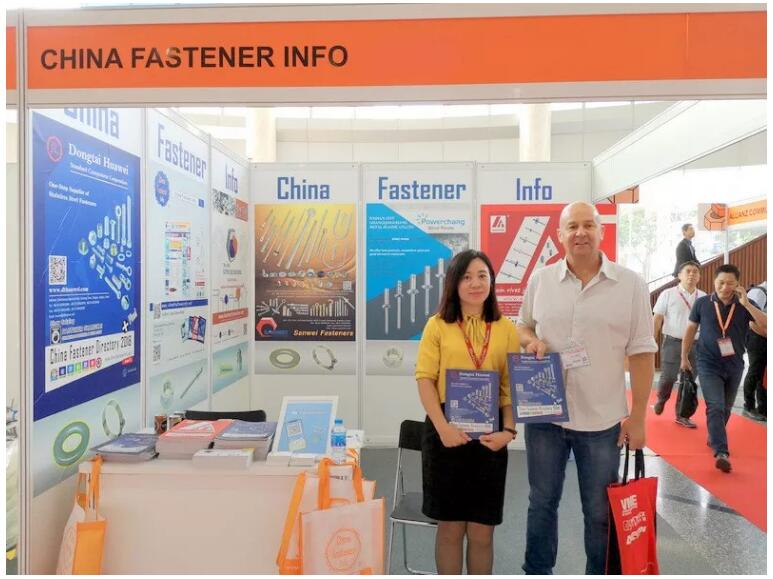 The powerful combination of five shows, "Metalex Vietnam 2018", "Nepcon Vietnam 2018", "Industrial Components & Subcontracting Vietnam 2018", "Supporting Industry Show 2018", "ROBOT X HCMC" co-organized by Japan External Trade Organization Ho Chi Minh City", as well as the constellations of technology providers representing 500 brands from 25 countries and regions, accompanied by 5 international pavilions from Mainland China, Germany, Japan, Singapore and China Taiwan provided the full spectrum of machine tools and solutions ranging from machining centers, EDM machine, sheet metalworking, welding technology, metrology and many more.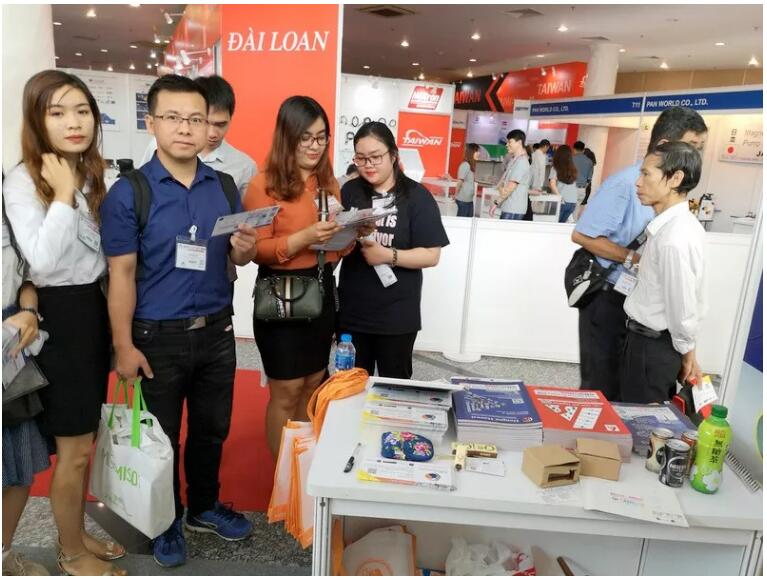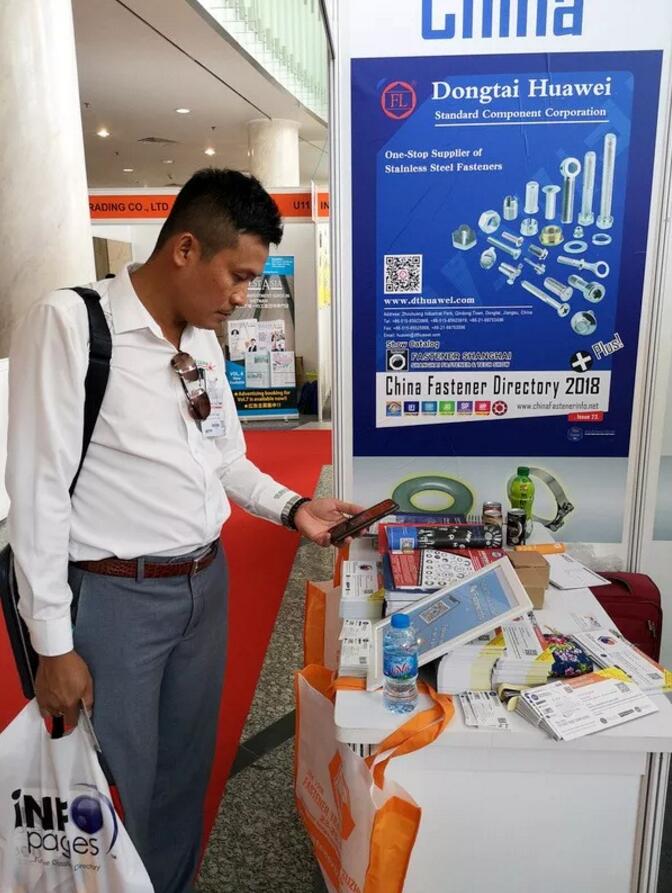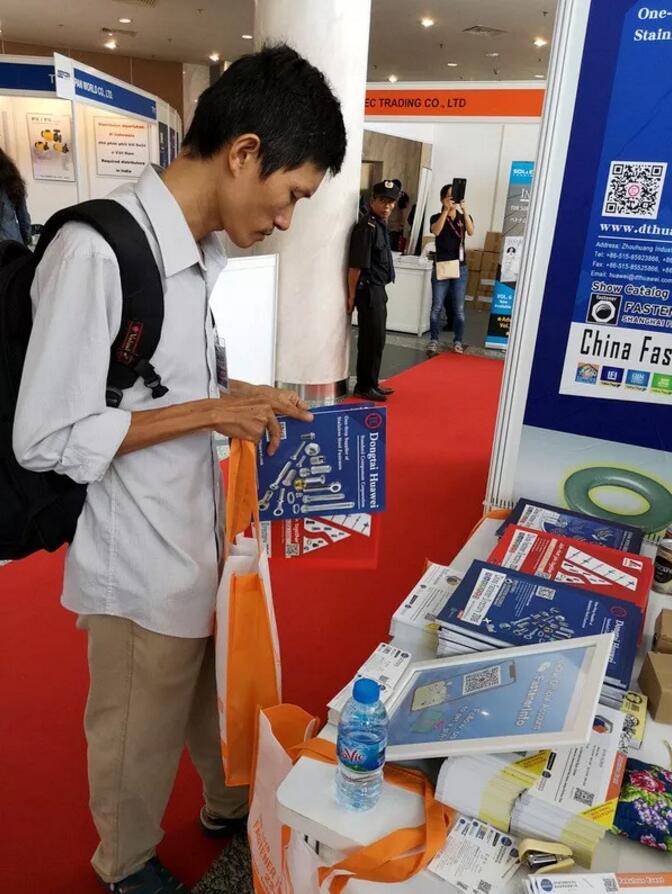 Mr. Suttisak Wilanan - Deputy Managing Director of the organizer Reed Tradex shared the result: "After three informative trade fair days, the Vietnam's international metalworking trade exhibition - "METALEX Vietnam 2018" reported 18,848 total attendants, which represents a promising sign of progress towards sustainable development of supporting industries in Vietnam. More and more trade visitors are also coming from abroad (42 countries and regions), apart from Vietnam, visitors predominantly came from Japan, China, Singapore, Korea and Thailand."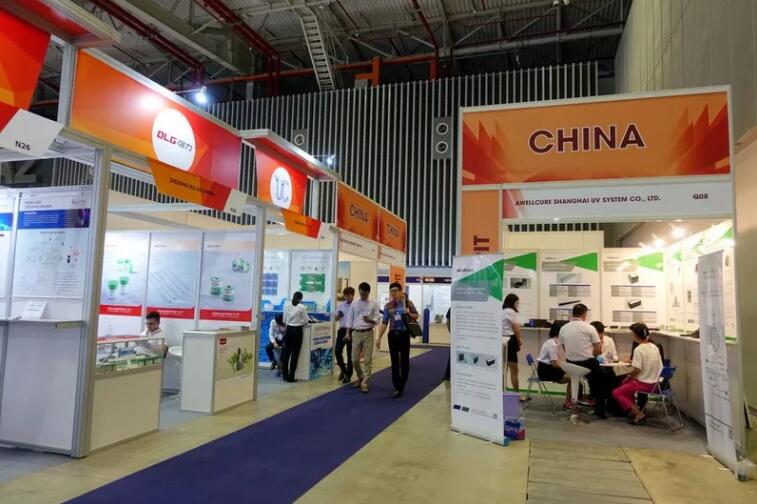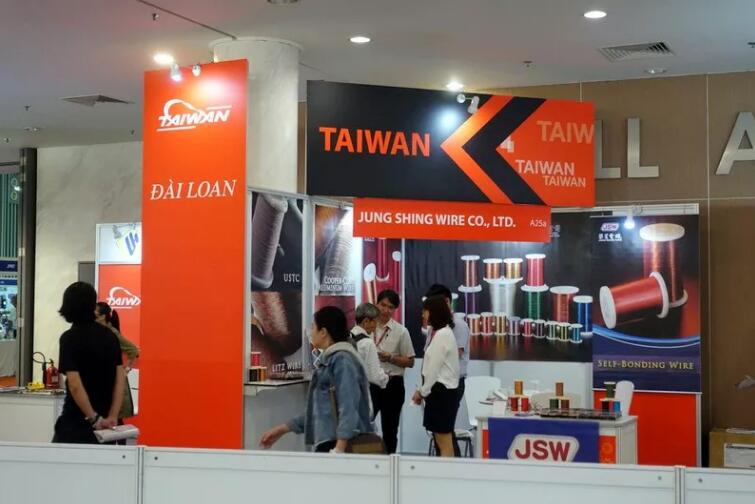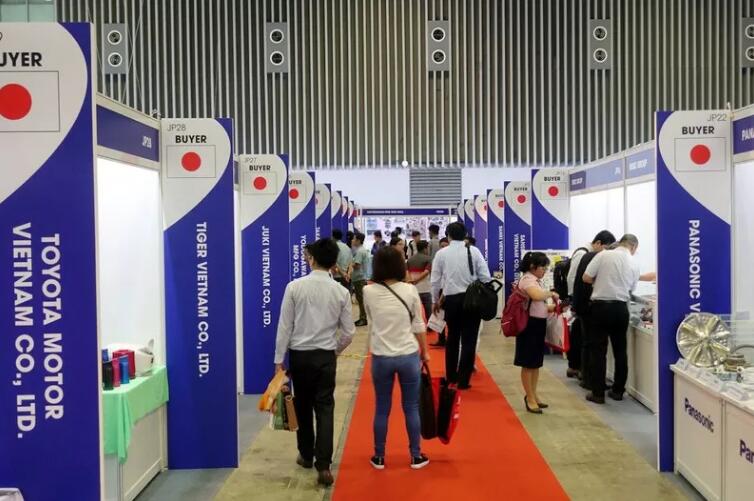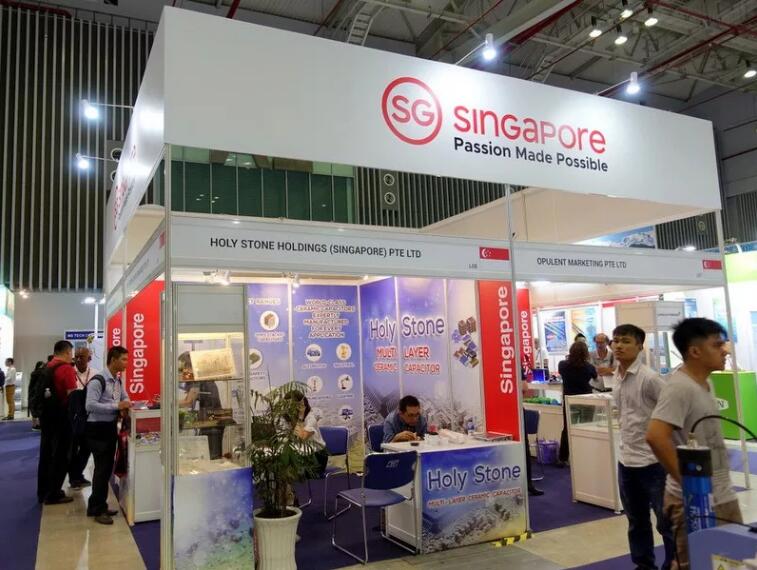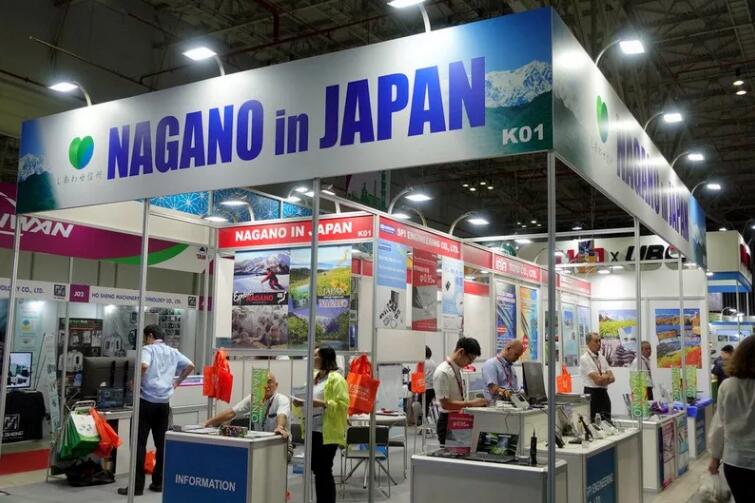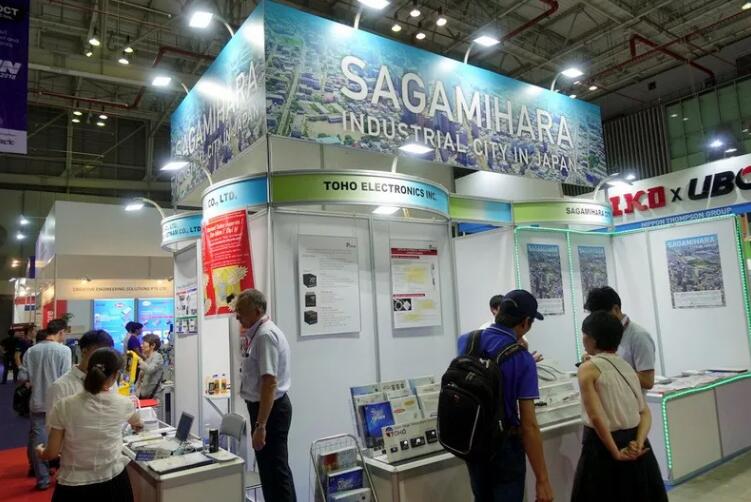 A satisfaction has been seen among exhibitors who achieved the goals in gaining brand awareness and increasing sales lead, as well as visitors who met their right technologies and solutions and equipped themselves with new know-hows through thought-provoking seminars that helped pave the way for new business possibilities.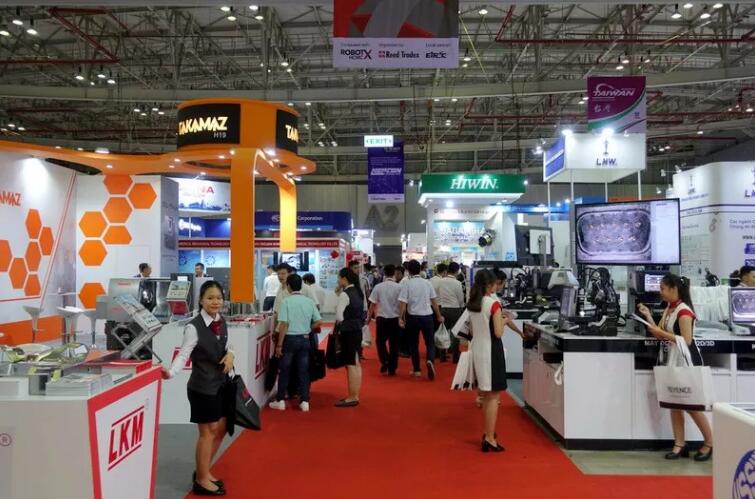 Acquire Knowledge for Continuous Improvement
Forward-looking industrialists were equipped with new knowledge horizon through seminars at METALEX Vietnam that will be a crucial source to create future business strategies. Participants who joined "METALEX Vietnam Forum" were given valuable information about resources and spirit which will contribute to optimize the manufacturing process. The seminar hosted by Ho Chi Minh City Association of Mechanical – Electrical Enterprise (HAMEE) guided the way to improve the manufacturing process and prepared participants to upgrade their production to the higher level.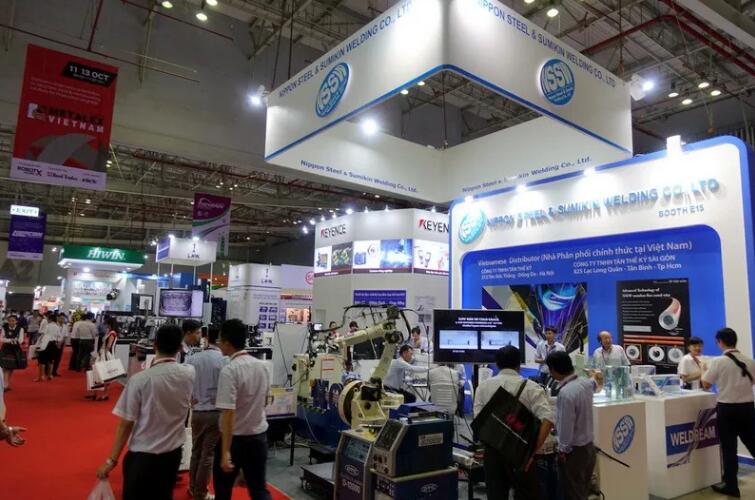 In additional, "Supporting Industry Show 2018 Seminar" has returned, hosted by JETRO Ho Chi Minh City. This exclusive seminar aimed to introduce promotions, activities and pilot projects for SME and supporting industry, along with sharing experiences for doing business with Japanese companies.
In Vietnam, as the electronics industry is growing, more workers will be recruited to operate in various sections of production lines, thus the laws and regulations to provide a standard code of conducts in workplaces will be the issue that every enterprise should concern. Hence, this year's topic of "Vietnam Supporting Industries Forum 2018" annual conference delivered introduction and advice on how to comply with EICC quality control. Hosted by Vietnam Electronic Industries Association (VEIA) and Vietnam Standards and Quality Institute (VSQI), the conference played as a bridge connecting the real experts and the attendants.
Besides, Vietnamese engineers from wide range of manufacturing sectors attended the "Engineer Master Class" in order to hone their skills as well as absorb new knowledge for innovation. Regarding to the seminar's topic - "Additive manufacturing: the future of manufacturing industry with unlimited market", Assoc. Dr. Pham Ngoc Tuan, Vice President of Ho Chi Minh City Association of Mechanical Engineering (HAME) provided insights into the significant future of addictive manufacturing for Vietnam. The rich content has prepared engineers and industrialists for opportunities derived from capabilities of Industry 4.0.
Throughout 3 show days, Hand Soldering Competition which was co-organized by Association Connecting Electronics Industries (IPC) and Reed Tradex attracted a huge attention from attendants. The winner of the much-awaited competition is Mr. Lê V?n Linh from Spartan Vietnam. He delivered the true craftsmanship and was awarded with one Solder Station from JBC and also gets the chance to compete at the IPC World Championship at IPC APEX EXPO 2019, San Diego, CA, USA in January 29 - 31, 2019.
Accelerate the Development with Business Matchmaking
The presence of decision makers apart from the technical personnel from manufacturing cooperatives as well as private companies was well appreciated by the exhibitors. Meanwhile, the visitors was satisfied to directly getting advices from key industry's player such as Hoffmann, Hexagon, Takamaz, Weldcom, Showa Denki, Saeilo, etc… Furthermore, trade visitors and pioneers who joined "Business Matchmaking Program" have integrated and constructively connect for future business expansion. It seems promising that both exhibitors and visitors will achieve win-win and long-term business relationships with right business partners.
Mr. Kazuya Yoshimura, General Director of Takamatsu Machinery Vietnam Co., Ltd shared his comment: "Our technologies are made in Japan, so we decided to join METALEX Vietnam this year to present our machinery to potential customers. The show is a huge success, which allows us to achieve our business goals. It was a right decision to join, thank you so much". Having a sense of fulfillment, Mr. Dang Xuan Kien, Assistant Technical Manager of Hoffman Group happily contributed "METALEX Vietnam brings a huge number of advantages and opportunities to our group. We were able to reach more the potential suppliers and customers as well as enhance our brand reputation, supporting to our success in the future."
"We choose to join METALEX Vietnam 2018 to mainly improve our reputation and enhance our brand awareness in Vietnam. The development of robots and cars is increasingly significant the future of Vietnam. Hence, we are here to support these industrial sectors", said Ms. Nguyen Bich Phuong, Sale Administrator of Schunk Intec Limited Company.
Mr. Nopporn Insuk, Regional Manager of Hexagon Manufacturing Intelligence gave his opinion that "Hexagon has joined METALEX Vietnam many times, but this is the first time for me to be here to experience in person. The manufacturing in Vietnam continues to develop strongly; many countries are confidents in expanding their investments here. Our company supports smart factories, which I hope can help our business to grow in this potential market."
Representative from local firm, Mr. Nguyen Giang Hai, CEO of Nguyen Viet Power JSC., shared "Returning to visit METALEX Vietnam this time, I have found a supplier of solutions for our company. Moreover, the exhibition is improving each year with bigger and richer contents within the show. Hopefully, I could network with more suppliers and distributors here."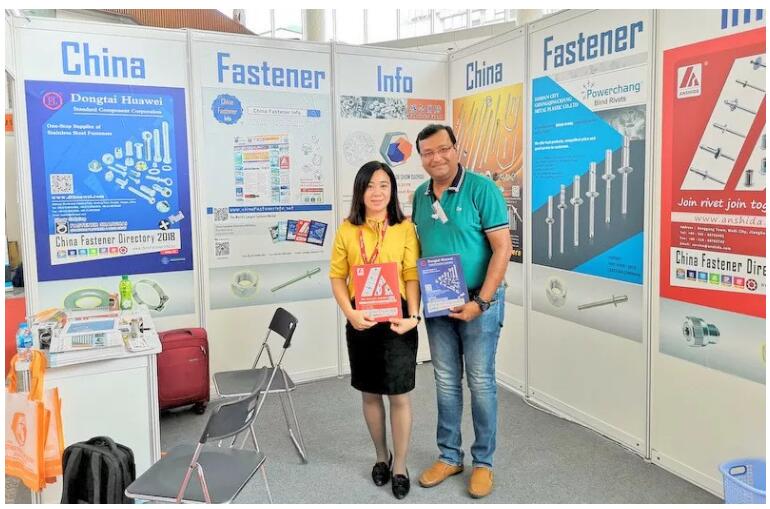 The next edition of "METALEX Vietnam 2019" will be held from 10 – 12 October 2019 at Saigon Exhibition and Convention Center (SECC) in Ho Chi Minh City. More on the trade fair at www.metalexvietnam.com
Source: www.metalexvietnam.com
2018-10-26