Views :3424
Recommendation:
Votes:0
Discuss:0
?There are 79,904 attendants including conference delegates and business delegation from across Thailand and regional countries visited the events.
"Manufacturing Expo 2017" which was held during 21st – 24th June 2017 at BITEC, Bangkok, is a vehicle to drive industrialists towards Industry 4.0 with confidence. This is a trusted technology launch pad for industrialists from all over Thailand and ASEAN to discover endless options in mold making, automotive parts, surface and coatings, automation system, plastics, electronics, as well as business matchmaking and fascinating activities throughout the four show days.
As one of the media partners, China Fastener Info took part in this show (Booth Hall104-4C49) and spread the latest China Fastener Directory 2017.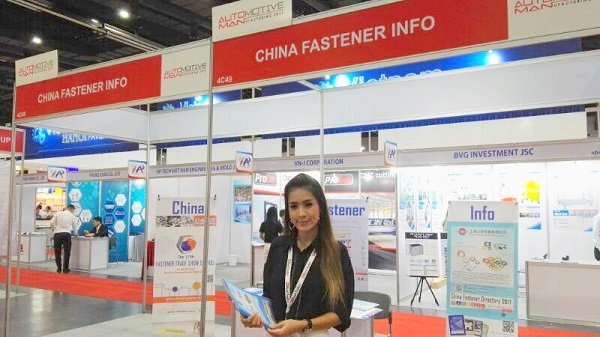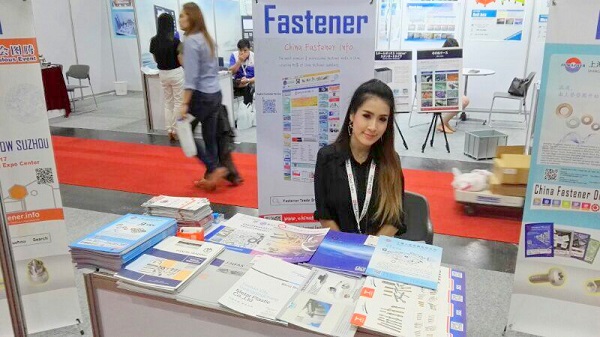 Thailand's Largest Manufacturing and Supporting Industries Event
Manufacturing Expo consists of five shows:
•
Automotive Manufacturing
, for Automotive Parts Manufacturing
•
Assembly and Automation Technology
, for Automation and Assembly Technology
•
InterMold Thailand
, for mold and die manufacturing
•
InterPlas Thailand
, for plastics parts production
•
Surface & Coatings
, for Surface Treatment, Paints, & Coatings
And co-located with 2 shows related to auto-parts and electronics sectors:
•
NEPCON Thailand
, Assembly, Measurement and Testing Technologies for Electronics Manufacturing
•
Mfair
, Business Matching Platform for Manufactures' Network in Asia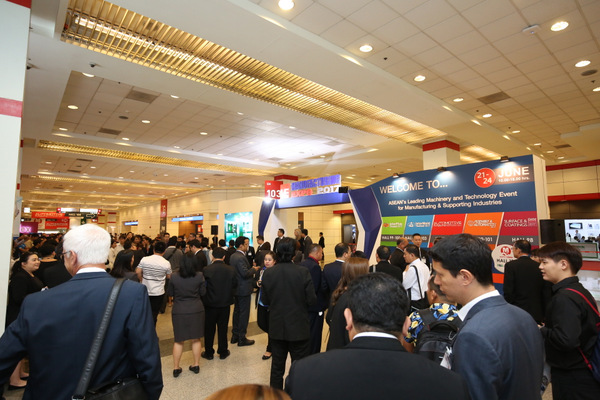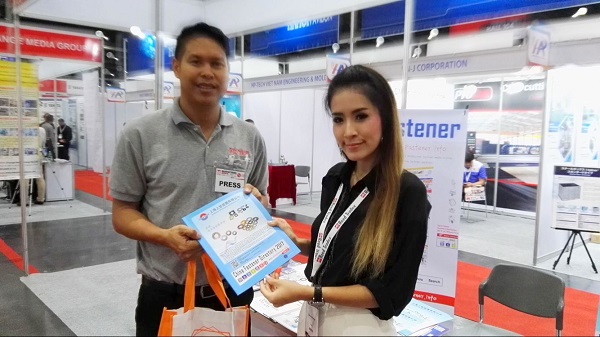 Special Zones & ActivitiesSpace Elevator
Be amazed by the demonstration of space elevator project from The Japan Space Elevator Association (JSEA), a global pioneer team. Learn about the revolutionary concept behind the robot that can climb up to the Space station, a project to advance technology development for the future of humanity.
Smart 4.0 Zone
Meet latest innovation for industrialists in all sectors. Experience advanced robots and industrial automation that you can adopt to increase your production efficiency and enhance the potential of your production lines.
Metrology & Testing Zone
See how metrology and testing technology can make a difference to quality control process and create maximum advantage and efficiency for manufacturers. Leading metrology brands will bring a troop of technology to show you how.
Chemical & Raw Material Zone
Discover the suppliers for chemicals and raw materials for plastic production such as resins, colors, composites and others at this special zone.
Surface & Coating Showcase
Thailand's only community platform to follow the latest development in surface & coating technologies.
Coating Zone
Find out more about the chemicals and machines related to color & coating process for metal and non-metal treatment.
3D Technology Zone
The special featured zone for 3D technology, software, scanner, and applications.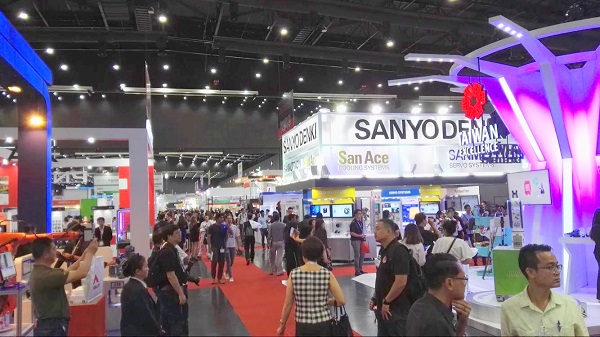 There are
79,904 attendants
including conference delegates and business delegation from across Thailand and regional countries visited the events.
You may note that the next edition of Manufacturing Expo 2018 is due to take place on 20th – 23rd June, 2018 at BITEC.
For more information, please visit
www.manufacturing-expo.com
Source:
www.manufacturing-expo.com
2017-08-17