Views :6081
Recommendation:
Votes:4
Discuss:0
On February 9, 2017, only a few days after the Chinese new year holiday, China Fastener Info brought the latest issue of
China Fastener Directory (CFD 2017)
and set off for Istanbul, the only city in the world that is situated on Asian and European continents, to participate in
WIN EURASIA Metalworking
(Booth No. Hall 3, B191), aiming to helping China's fastener and related companies to explore the potential of Turkish market.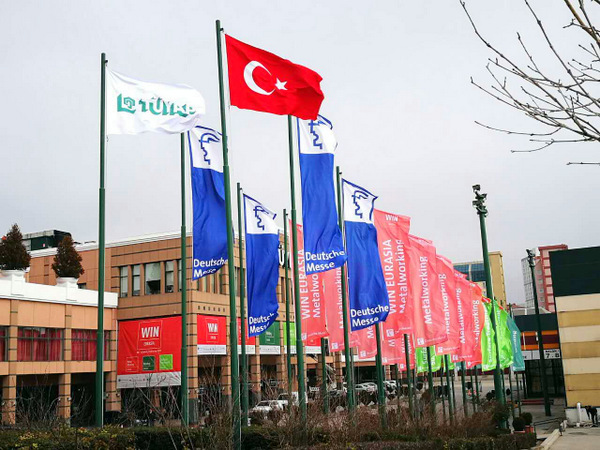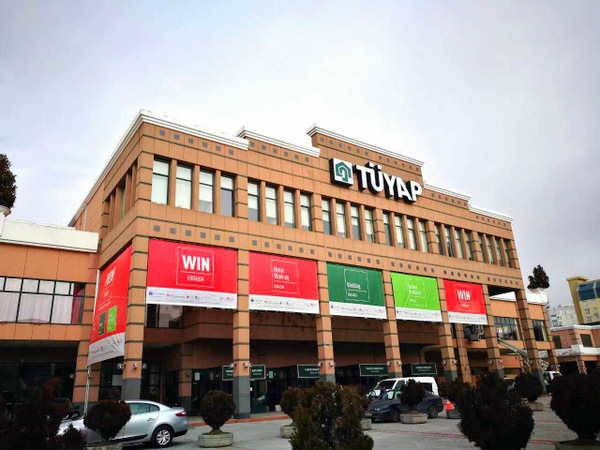 Organized by Hannover Fairs Turkey, WIN EURASIA is the most important manufacturing industry meeting in the Eurasia. Every year, WIN EURASIA includes two exhibitions, respectively WIN EURASIA Metalworking and WIN EURASIA Automation. China Fastener Info exhibited at WIN EURASIA Metalworking this time, which was composed of 3 shows, including Metalworking, Welding and Surface Treatment.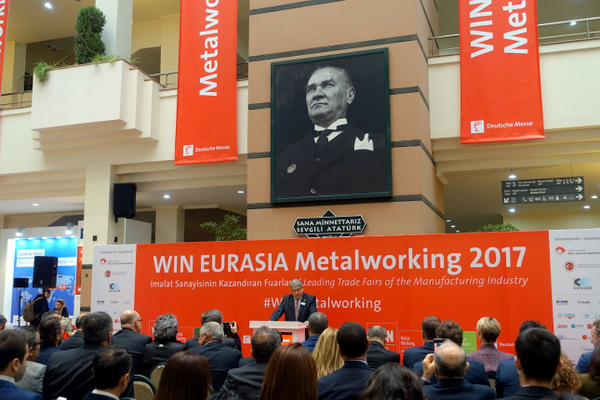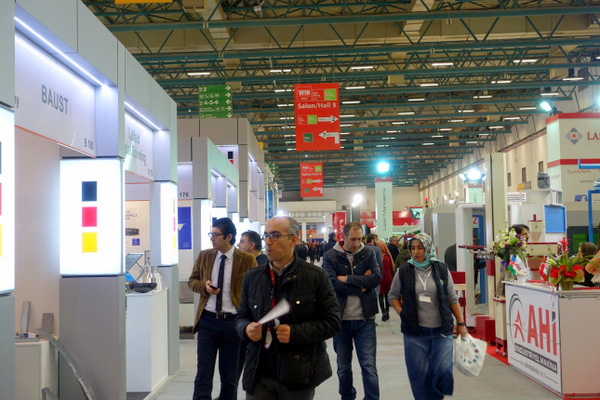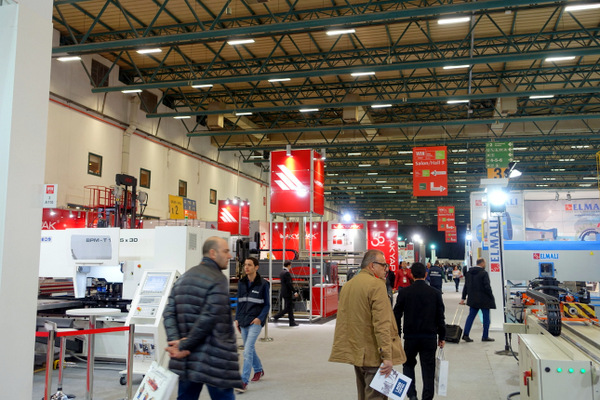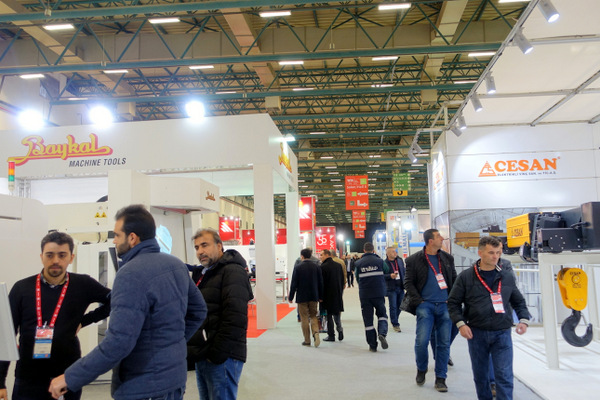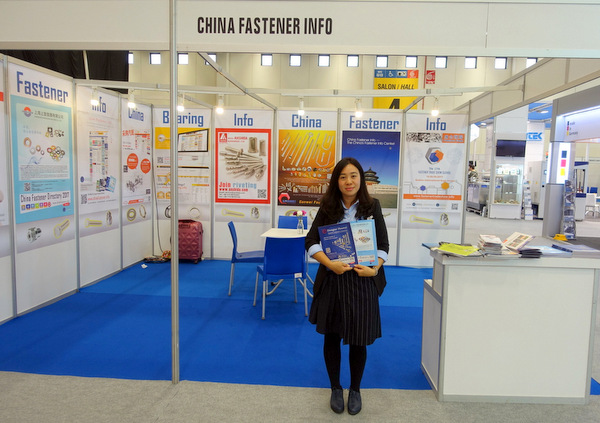 Ms.LEI Qingru, Customer Service Manager of China Fastener Info
According to the preliminary statistics, WIN EURASIA Metalworking 2017 had attracted 368 well-known exhibitors from Turkey, Mainland China, Taiwan, Germany, Italy, Czech, Switzerland, Russia, France, UK. Fastener exhibitors included BERDAN CIVATA, PROMSIS, etc.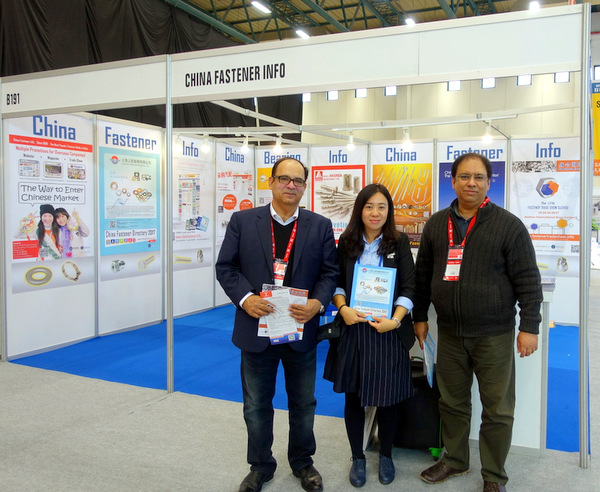 China Fastener Info distributes the latest CFD 2017 onsite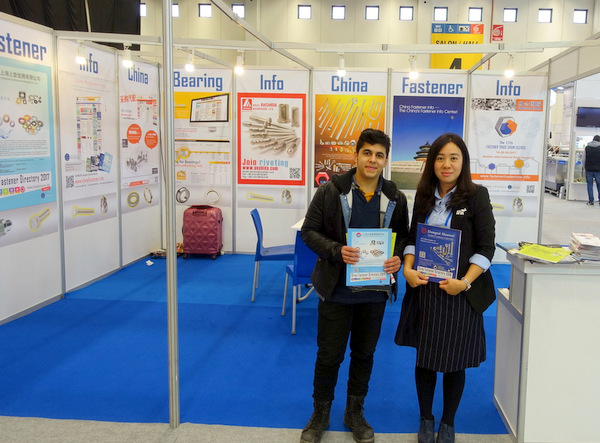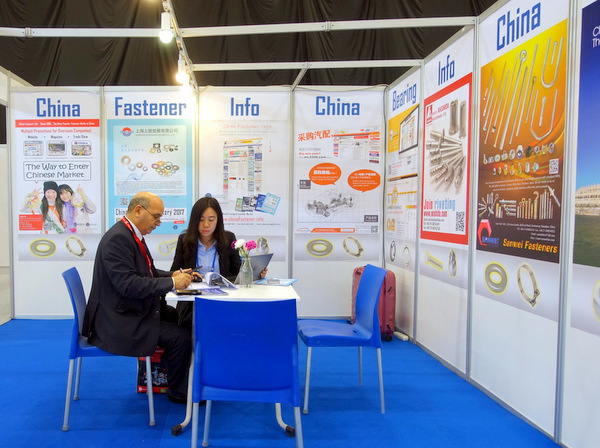 Fastener buyer visits CFI's booth

Straight to Fastener Market in Turkey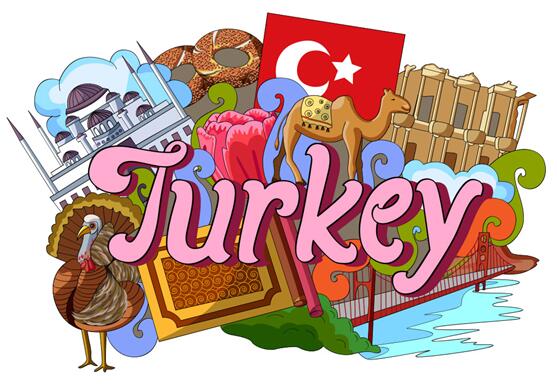 Turkey is the bridge between both East-West and North-South and it has become an efficient networking hub that brings together manufacturers and buyers with its geostrategic importance. In addition to this, with its booming economy, it is providing not only an easy access to 1.5 billion customers in Europe, Eurasia, the Middle East and North Africa but also it is an access point to the multiple markets.
Turkey's Manufacturing Advantages
Turkey is the world's 18th and Europe's 7th largest economy and is expected to be the world's 12th biggest economy by 2023.
Being the number one TV manufacturing country in Europe, Turkey has risen to become Europe's largest home appliances manufacturer. Turkey's largest white goods export market is Europe which is led by the UK, France and Germany.
Within 4 hours of flying distance, Turkey has access to 1.5 billion customers in Europe, Eurasia, the Middle East and North Africa with a total of $25 trillion GDP.
Customs Union with the EU since 1996 and Free Trade Agreements (FTA) with 20 countries.
Turkey's overall export volume was $144.7 billion in 2015 while its import realized as $207 billion.
As the 2nd largest export industry of Turkey, accounting for a 9.3 percent share in Turkey's total exports, machinery products are exported to more than 200 countries.
Total imports of the machinery sector surpassed $26 billion in 2015 while posting an average annual growth of 10.3 percent over the past decade, evidencing the strong demand from the domestic market.
Turkey exported machinery, iron and steel & products to countries such as China, Germany, Russia, USA, Italy, France, South Korea, Iran, India, Spain and England within the previous years.
Being ranked 11th in world list, Turkey exported $313 million sheet metalworking machines in 2015 and Germany's import of sheet metalworking machines from Turkey ranked number one.
Turkey has shown a significant growth in automotive industry in 2015 and rose to be the world's 15th and Europe's 5th largest automotive manufacturer. In 2013 the Turkish automotive industry turned out more than 1.12 million vehicles.
Turkey's Major Fastener Sectors
Automotive
Turkey currently has 17 domestic and foreign principal automotive manufacturers
Total automotive production grew 11% in 2014 to a record 1.25 million units
Exports accounted for 73% of 2014 output and quadrupled between 2002 and 2013 to US$152 billion
5th largest car manufacturing country in Europe and 16th in the world
Largest commercial vehicle manufacturer and 2nd biggest bus builder in Europe
Up to 50 major suppliers of automotive components
Continued production and sales growth forecasts
Construction & Infrastructure
Increasing the length of high-speed railway lines to 10,000 km from 888 km and construction of a third bridge over the Bosphorus
Planned increase in the passenger capacity of airports from 165 million to 400 million by 2023
Thermal insulation for all buildings required by 2017
2013 construction activity was 25% higher than in 2010
In 2013 42 of the world's top 250 contracting companies are Turkish, making it second only to China
In addition to domestic projects Turkish contractors carried out US$31.7 billion of overseas construction contracts in 2013
Energy
Turkey is one of the fastest growing energy markets in the world
US$130 billion estimated investments required to meet 6% annual rises in energy demand up to 2023
Plans for the next decade include 20,000 MW of new wind power capacity, 3000 MW of solar generation, and 60,000 km of new transmission lines
Turkey has become a regional energy hub and transit centre for natural gas and oil from the Caspian Sea to Europe
Electronics & Home Appliances
Europe's leading home appliances manufacturer and major exporter to Europe and other growing markets
Domestic appliance production capacity of 25 million units annually
Young aspirational consumers driving home market worth in excess of US$16 billion
Machinery
The machinery sector grew at an average 20% annually between 1990 and 2009, increasing from then to 30%
The industry is projected to continue to grow at an average of 17.8% annually until 2023, increasing the sector's share of exports to 18%
Furniture
Turkey is the furniture production hub of the Middle East and a major exporter to Europe, the Middle East and Central Asia
30,000 companies are involved in furniture making
Annual production is worth more than US$11 billion
2023 exports projected to be worth US$18.5 billion
Already ranked 15th world furniture exporter and aiming to be in the top three by 2023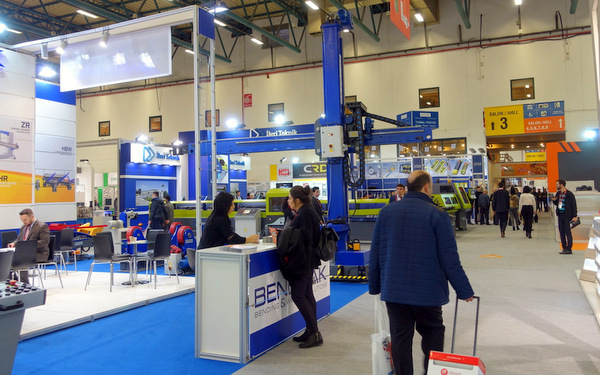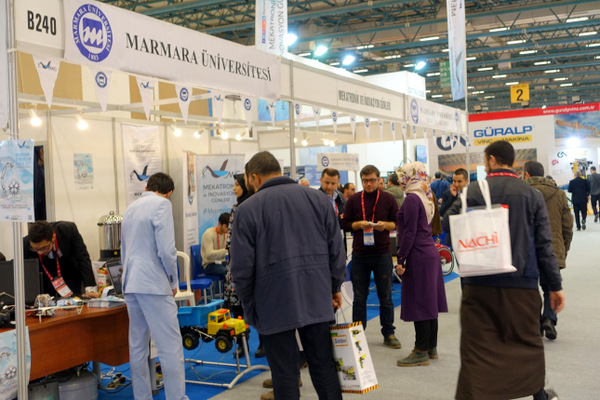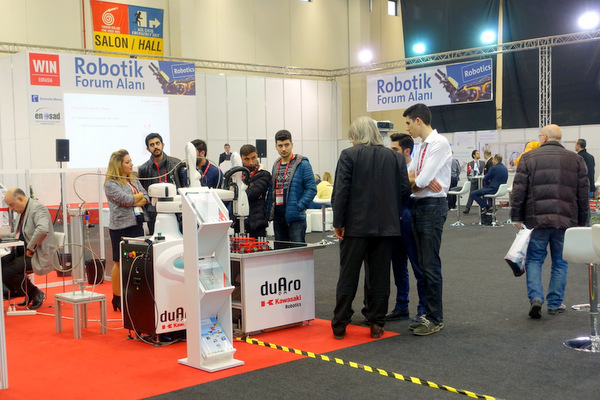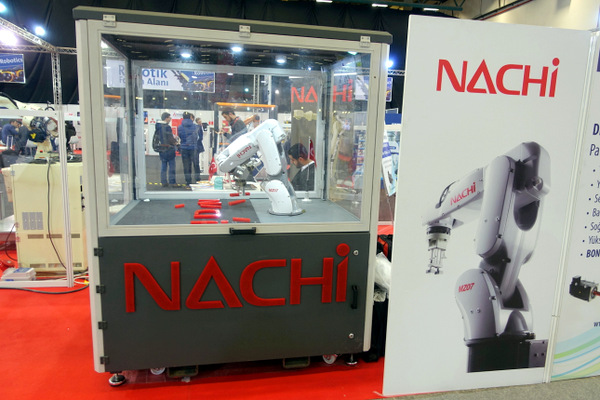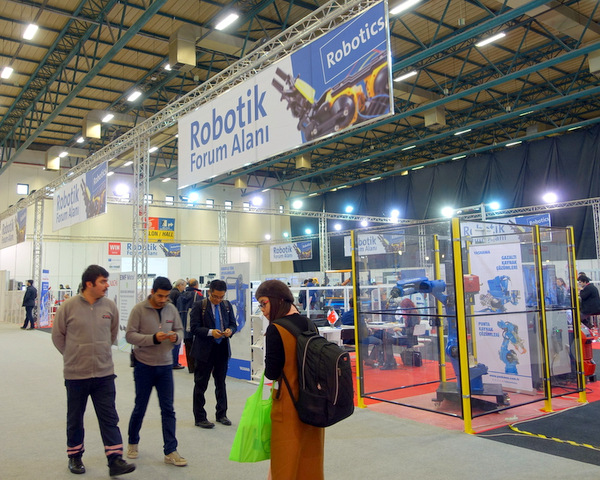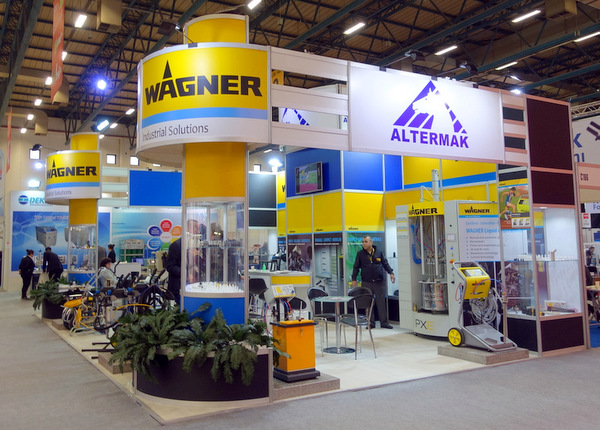 It is announced at the WIN EURASIA Metalworking 2017 that WIN EURASIA Metalworking and WIN EURASIA Automation are going to combine their forces by 2018. Next year, by gathering 7 trade fairs together, WIN EURASIA 2018 will bring together all interrelated products and services in the manufacturing processes under a single roof. It will bring together its visitors with much more products, brands and exhibitors.
WIN Eurasia 2018 will be staged on March 15th - 18th, 2018.
www.chinaFastener.info
2017-02-15