Views :6289
Recommendation:
Votes:1
Discuss:0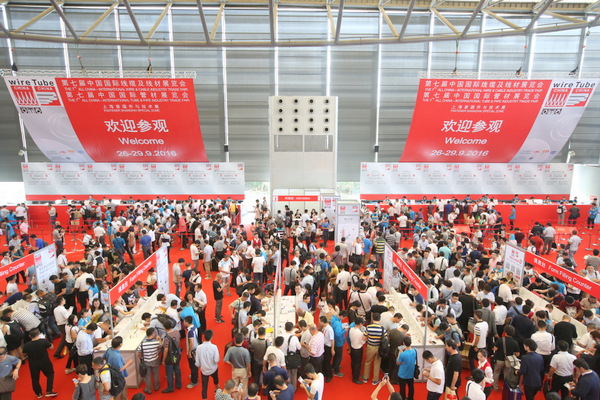 wire & Tube China 2016, the Asia's largest event of wire & tube industry opened from 26-29 September at Shanghai New International Expo Centre. The organizers associated with the fastener industry's well-known media "China Fastener Biz", launched the "Fastener Shanghai Special Zone" in Hall E4, committed to open up the upstream and downstream channels, and to create a one-stop sourcing platform for fastener products, manufacturing equipment and raw materials.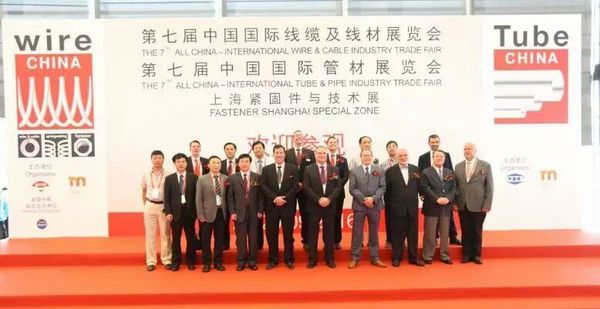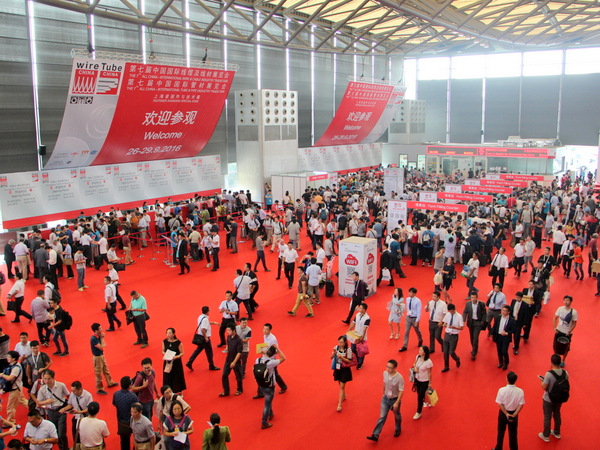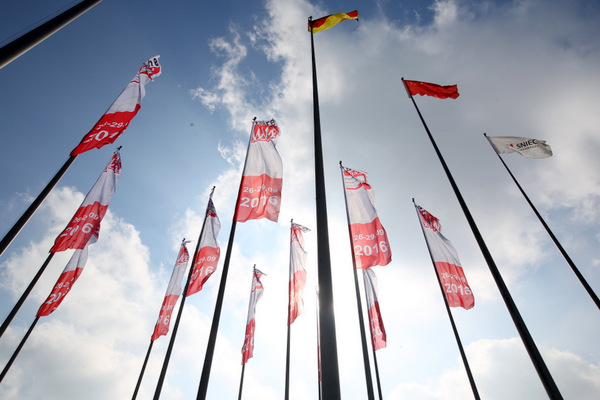 8 international pavilions and 1,650+ exhibitors from around the world had an all-round display of the latest wire and tube, and fastener industry technologies. This edition had created a new record with nine exhibition halls covering over 97,000 square meters. A complete product coverage were presented by more than 1,650 brands, attracting more than 40,000 professional visitors from 80 countries and regions.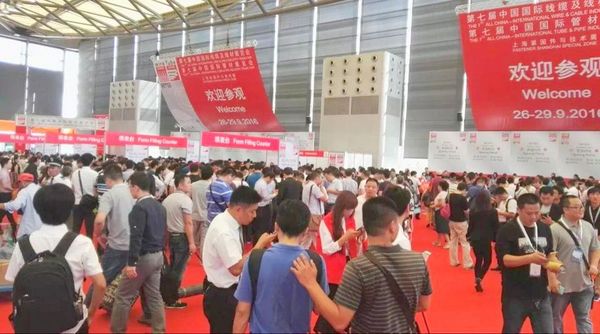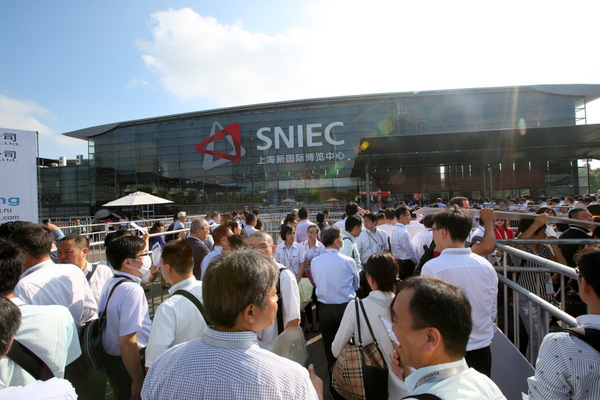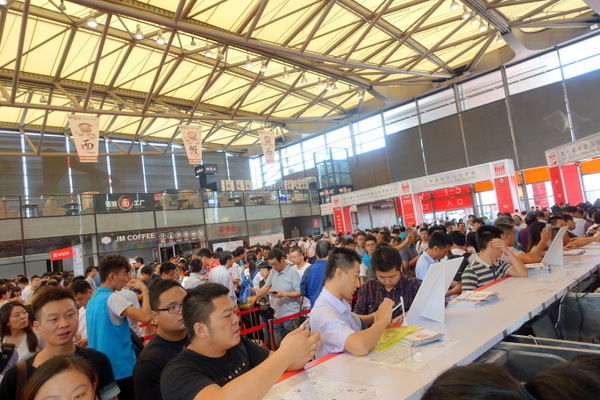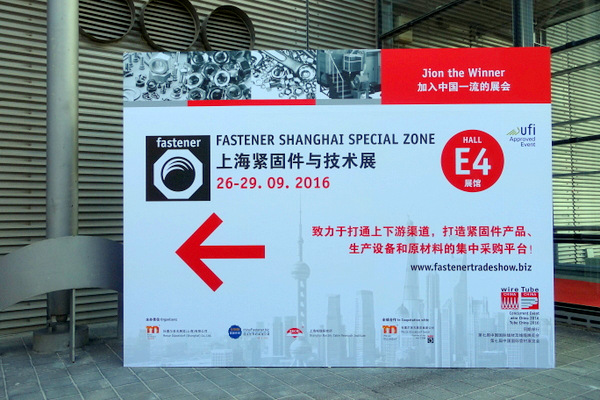 As a worldwide leading show, wire & Tube China 2016 had 8 international pavilions from Germany, North America, Italy, Austria, France, Japan, Korea and Taiwan region to participate, with bigger exhibiting scale. They provided benefit to the local industry with new concepts and ideas, which eventually accelerated the industry innovation.
The Fastener Shanghai Special Zone attracted a great many famous brands including WAFIOS, Zhejiang Yeswin, Meishan CRRC, Ningbo Sijin, Ningbo Tenggong, Eagle Metalware, Aozhan Industrial, Dongtai Huawei, Dongguan ChunYu, Ching Chan, Jiashan Yongxin, Zhongsheng Metal,
FQC, Wan Iuan, Schnorr, Zhejiang Chaoboer, Taiwan Huihung, Kunshan Yourong, Ningbo Henghui, Leda Metal, Dongguan Boito, Ningbo Yuanchuang, Dongguan Guanhong, Dongguan Yingxing, Aero Fasteners, Suzhou Shengdiwei, Ningbo Fastener Factory, Pinghu Kangchengda, Dongguan STL, Fami, etc.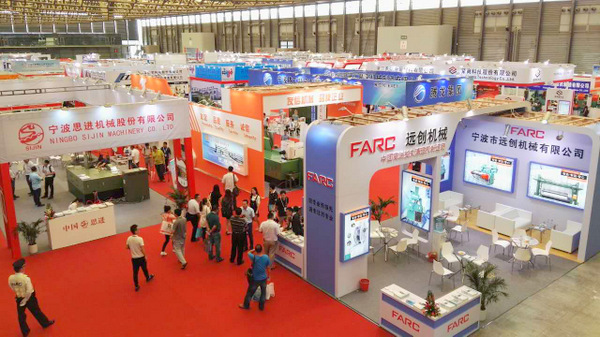 What's more, the zone also had special regional pavilions from Jiangsu, Pinghu, Jiashan and Hangzhou.
Fastener Training Center was held concurrently with the Fastener Shanghai Special Zone with the topic of Analysis and Application of Common Fastener Materials at Home and Abroad, addressed by the industry famous experts, Zhang Xianming, who is the consultant of www.chinaFastener.biz, experienced in study of metal materials and metallographic heat treatment technology, with unique insights on development and application of new materials and technology, over 300 theses published in professional magazines.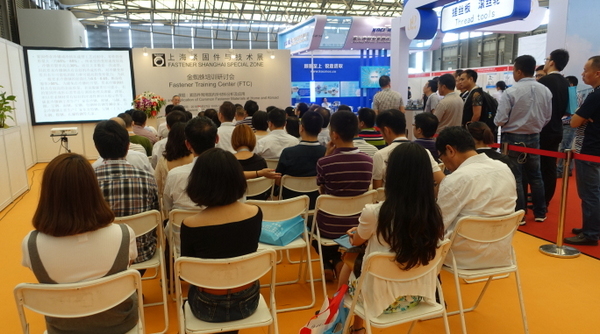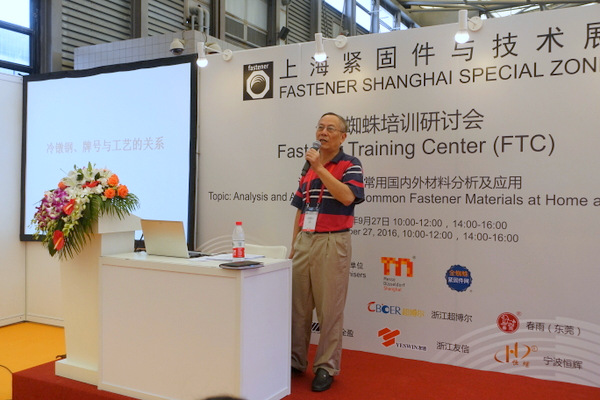 Speaker: Mr. Zhang Xianming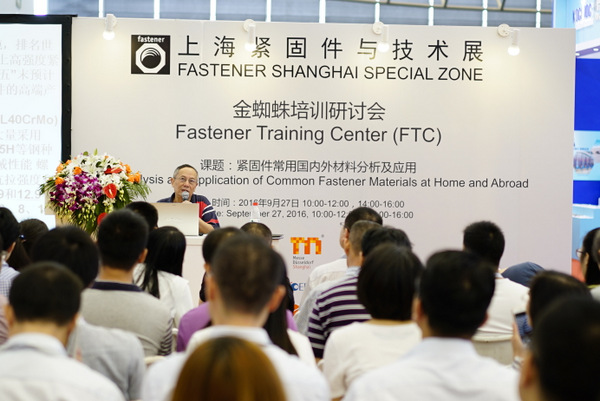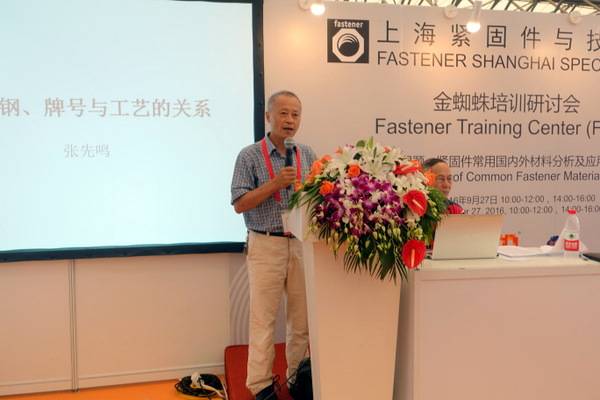 Specially invited guest and expert, Mr. Ren Chibing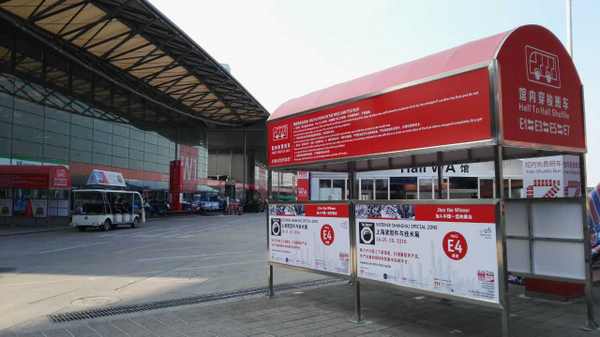 www.chinaFastener.info
2016-10-11