Views :6555
Recommendation:
Votes:1
Discuss:0
13,777 Industrialists Discovered the Right Technologies & Solutions!
The "Business Alliance for Supporting Industry 2015", "METALEX Vietnam 2015" "Electronics Assembly 2015 (EA)", and "Industrial Components & Subcontracting Vietnam 2015 (ICSV)" have finally ended with business connections beyond boundaries while prompting metalworking and supporting industries in Vietnam to be fully armed with the right technologies to venture into the new age of ASEAN Economic Community (AEC). From 8 – 10 October 2015, all the delegates engaged in business discussions, exchanging contacts, catching up with new solutions and learnt new trends that could elevate their manufacturing processes to the next step of productivity.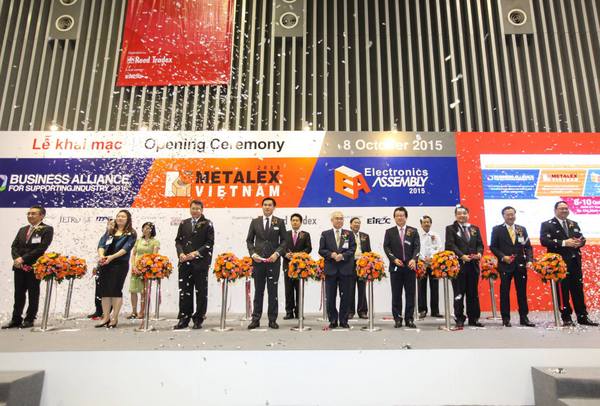 All visitors enjoyed solid contents ranging from innovative machineries and networked with business partners they desired. There are 13,777 industrialists and 267 group visits from local and other 33 countries around the world including Australia, Cambodia, China, Colombia, Denmark, Egypt, Finland, France, Germany, Hong Kong, India, Indonesia, Iran, Italy, Japan, Korea, Lao P.D.R., Lebanon, Malaysia, Myanmar, Netherlands, New Zealand, Philippines, Portugal, Russia, Singapore, South Africa, South Korea, Switzerland, Taiwan, Thailand, United Kingdom, and United States.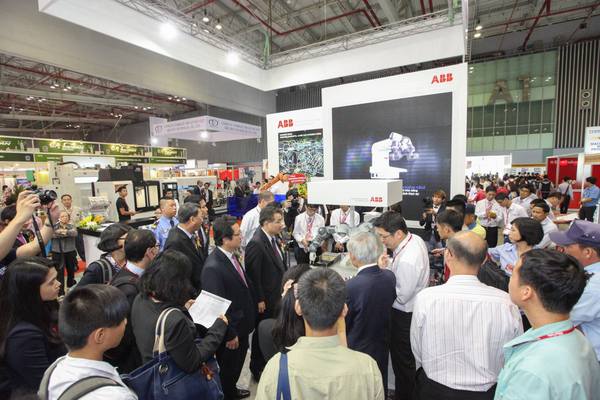 Over the course of three days of business, thousands of industrial manufacturers engaged in face-to-face business connection and discovered extensive networking opportunities. Mr. Taveesak Srisuntisuk, Managing Director of Hexagon Metrology (Thailand) Ltd. said that "Exhibition is one of the best marketing strategies to raise awareness for our brand and technologies as we can reach thousands of business visitors and buyers at the same time".
Metalex Vietnam 2015 was an efficiently platform for investors and foreigner manufacturers to meet to right targeted local customers and expand their business to Vietnam, it also the great chance for local manufacturer to generate sales leads, gain new grounds to be able to serve more demands from international customers. Mr. Atipol Chutisereeporn, General Manager of Takamatsu Machinery (Thailand) Co., Ltd. shared "Vietnam's market presents an endless business opportunity for foreign entrepreneurs, investors and local businesses to build a strong manufacturing base for the mass production of automotive parts and motorcycle parts. Therefore, we joined Metalex Vietnam to closely observe the market, trends and behaviors".
Mr. Nguyen Quang Ha, HCM Vice Manager of Amada-Hason Technology and Trading Co., Ltd. said that "I believe that Vietnam's market will develop stronger, especially the metal processing sectors since the market demands quality. Therefore, it is important for manufacturers to gain efficiency and competitive abilities by upgrading technologies that sharpens the competitive edge through productivity and lower production cost".
Mr. Truong Quoc Tuan, General Director of T.A.T Machinery Corporation shared his opinion "Vietnam is now a destination for many manufacturers in all industries to take advantage of AEC. We expect to see an increasing FDI and local investment in the coming years, which will in turn lead to higher demand for machine tools".
Mr. Pham Van Toi, Director of Tri Viet Technical Co., Ltd. said that "We joined Metalex Vietnam to gain more brand recognition and expand to a much wider customer base, we also aimed to offer beneficial partnerships where we can explore new opportunities with manufacturers, buyers and sellers from all over ASEAN. METALEX Vietnam 2015 was a good opportunity for us to sharpen our competitive edge and upscale our business opportunities. When ASEAN integrates as a single market, we will keep diversifying products and expand business activities in order to effectively serve the demand of various industrial sectors."
This year, Metalex Vietnam has gained the great success with the participation from 8 international pavilions to showcase highlight technologies from China, Germany, Japan, Korea, Singapore, Taiwan, Thailand and Tokyo Metropolitan. Mr. Ryuta Matsunaga, Senior Director of Commerce And Industry Division, Bureau Of Industrial And Labor Affairs, Tokyo Metropolitan Government said that "The manufacturing of higher-quality products and services will become a common trend in Vietnam and ASEAN over the next few years, as industrialists are sourcing new technologies to improve productivity and quality to acquire new customers. Thus, attending METALEX Vietnam we can contribute to the growth of the supporting industries with our products and techniques which are both innovative and possesses excellent potential. We hope this exhibition will offer new business opportunities between Vietnamese companies and SMEs in Tokyo".
Mr. Seo Yuchun, Manager of Korea International Trade Association said that "Korean businesses are very interested in Vietnam because of its high competency in manufacturing parts and components. Hence, METALEX Vietnam and its other co-located shows provide a perfect opportunity for our members to physically meet and forge more partnerships with Vietnamese companies. Additionally, this exhibition can also help our members increase their brand awareness and distribute Korean technologies among the manufacturing community."
Mr. Lam Joon Khoi, Secretary – General of Singapore Manufacturing Federation (SMF) shared "With business cost in Singapore rising, emerging markets such as Vietnam present attractive for our investment opportunities for our local enterprises to venture into. I am confident that METALEX Vietnam 2015 will help our exhibitors to foster business ties and expand their networks into Vietnam."
Ms. Sonklin Ployme, Director of BOI Unit for Industrial Linkage Development (BUILD) said that "I believe what makes our members so interested in Vietnam, is because so many areas of hidden potential is waiting to be tapped. As a result, we decided to join METALEX Vietnam to create confidence and encourage Thai businesses to expand here at Vietnam."
Next year, METALEX Vietnam 2016, Vietnam's international exhibition on machine tools and metalworking solutions for production upgrade, will return with more and more modern technologies and rich contents alongside with NEPCON Vietnam 2016 during 6 – 8 October, 2016 in Ho Chi Minh City.
Here are the photo highlights provided by China Fastener Info (Booth# G28):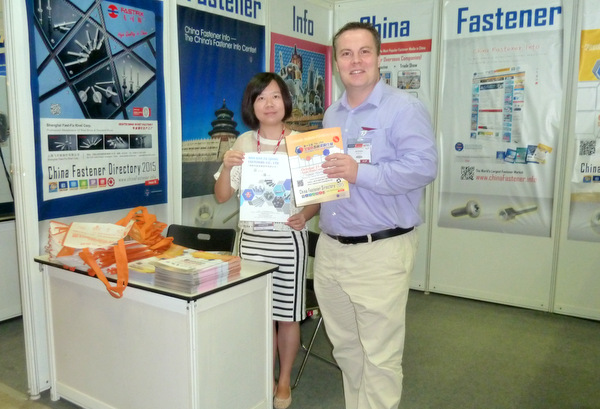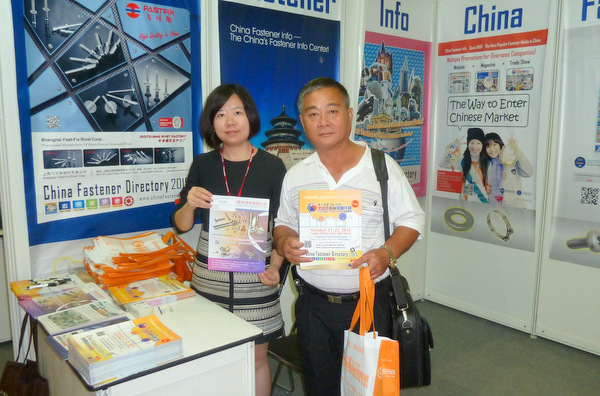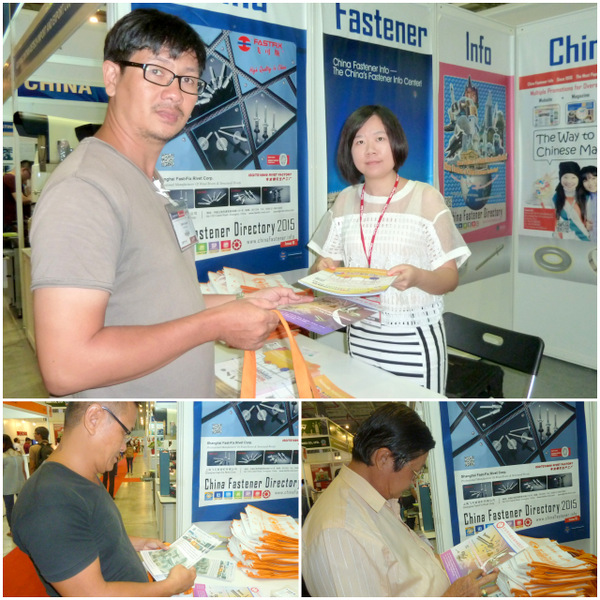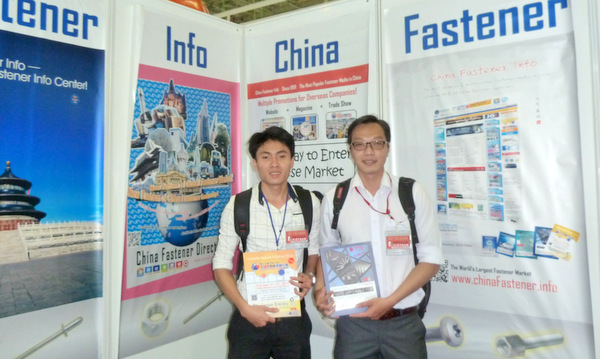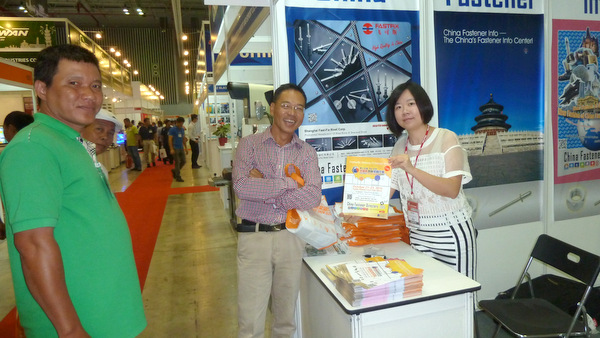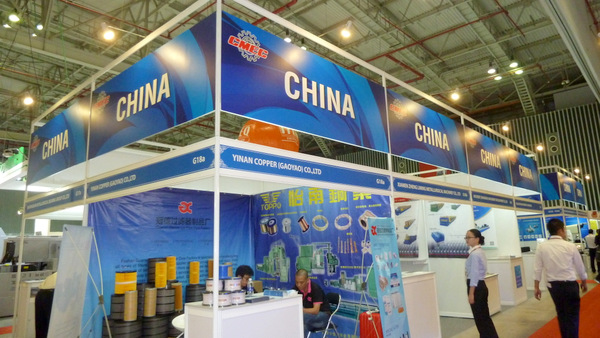 Mainland China Pavilion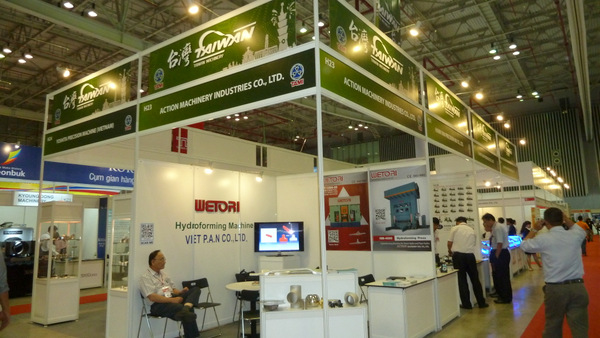 Taiwan Pavilion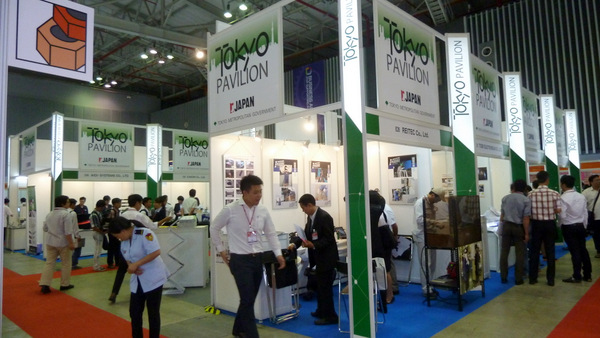 Japan Pavilion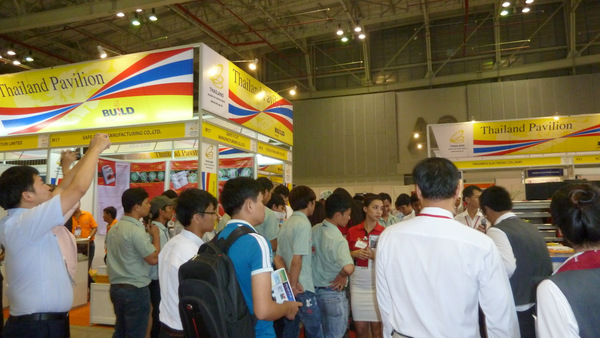 Thailand Pavilion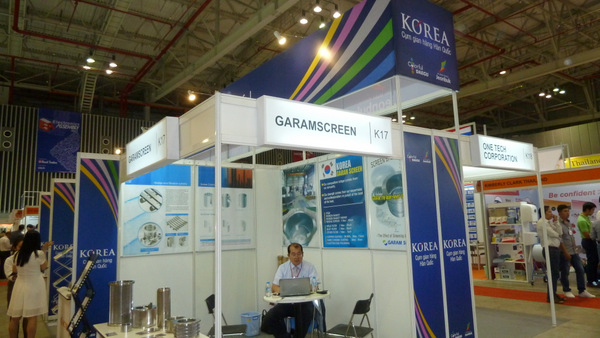 Korea Pavilion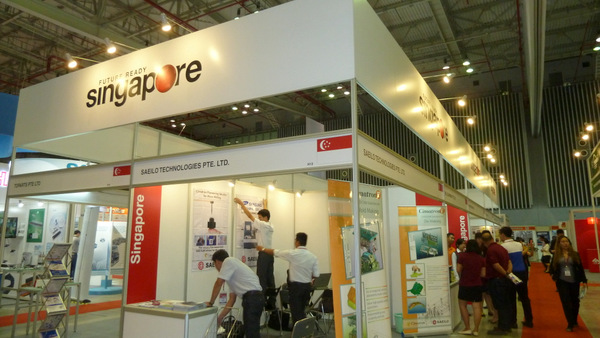 Singapore Pavilion
For more information at www.metalexvietnam.com
2015-10-17