Views :5769
Recommendation:
Votes:1
Discuss:0
The 11th International Wire & Cable Trade Fair for Southeast Asia and the 10th International Tube and Pipe Trade Fair for Southeast Asia, was officially opened on September 16 by Mr. Arthit Wuthikaro, Director-General, Ministry of Industry. The co-located exhibitions held at Bangkok Trade & Exhibition Centre (BITEC) presented an impressive line-up of machinery, innovative products and solutions from the synergistic sectors of wire, cable, tube and pipes. Over three days, 400 international companies from 30 countries, including 8 National Pavilions and country groups from Austria, China, France, Germany, Italy, Taiwan, the UK and USA, came together in a single staging - making wire and Tube Southeast ASIA 2015, the region's leading specialist exhibitions for these sectors.
wire and Tube Southeast ASIA 2015 take place at a time where strong industrial, manufacturing, construction, aerospace, automotive and telecommunication developments are expected in the Southeast Asian region which will see strong demand for the wire and tube industries. Trade visitors from across a broad range of sectors such as building and construction, automotive, chemicals and petrochemicals, technical specialist retailers, educational institutions and technical colleges, wire manufacturers and more are expected. Various group visits from numerous local factories including Bangkok Steel Wire, Bangkok Cable, Kulthorn Materials & Control, and others, scheduled visits over the three days.
Photo Highlights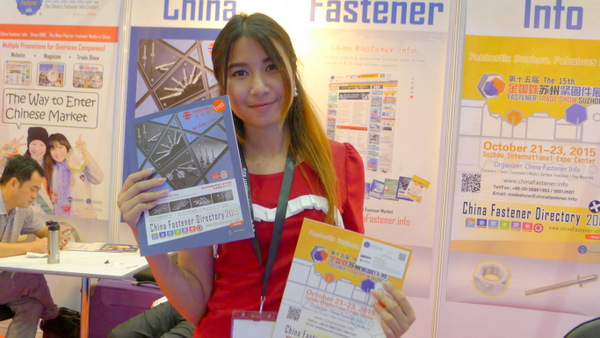 Thai translater of China Fastener Info distributes China Fastener Directory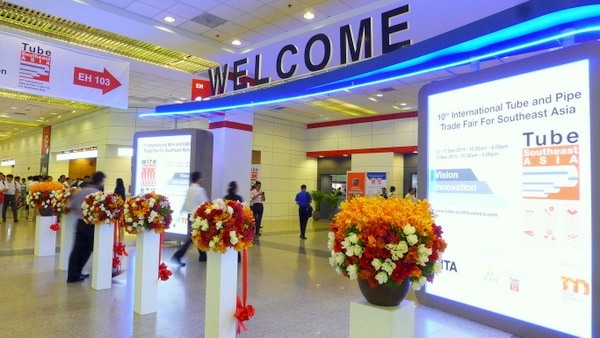 BITEC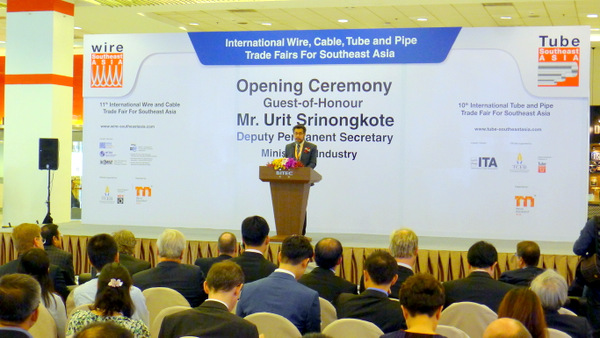 Opening Ceremony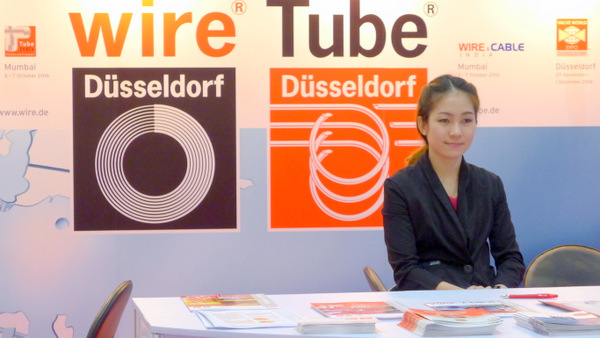 Organizer's booth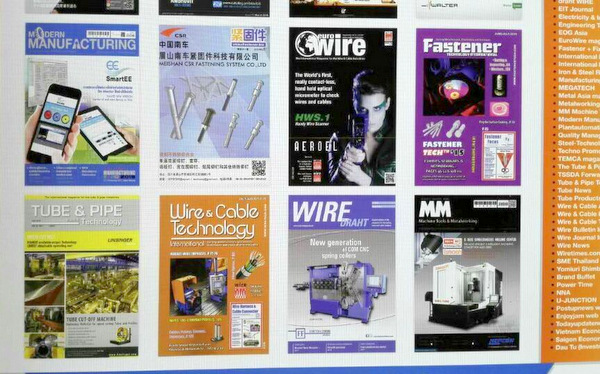 China Fastener Info is one of the supporting media of the show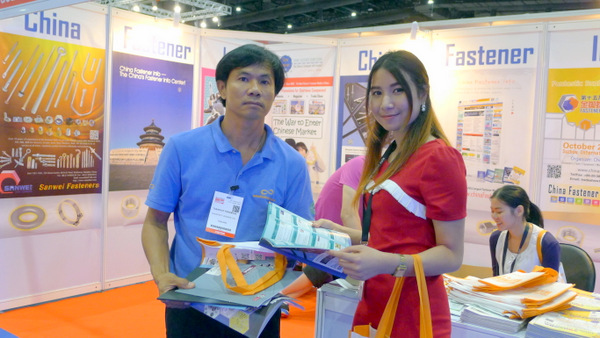 Recommends Chinese fastener suppliers to local buyers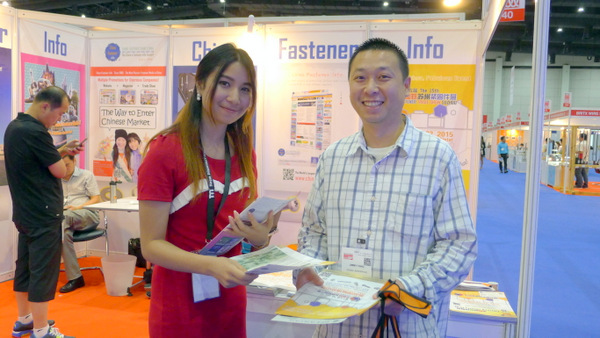 Promotes the upcoming Fastener Trade Show Suzhou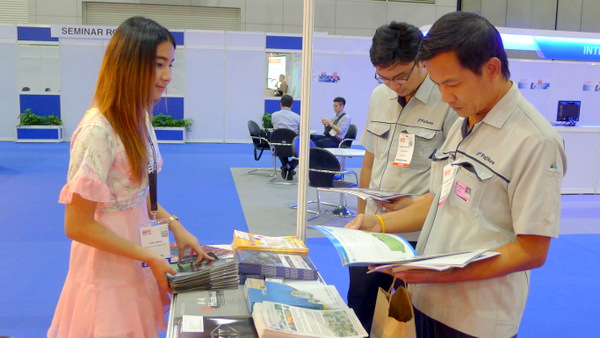 Customers come to our booth for information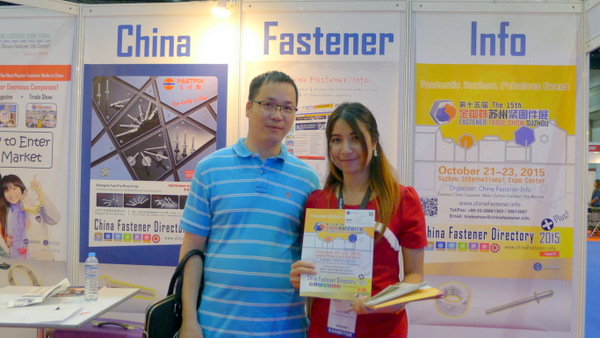 (left) Chen Shuang, Director of Aozhan Industrial Co.,Ltd.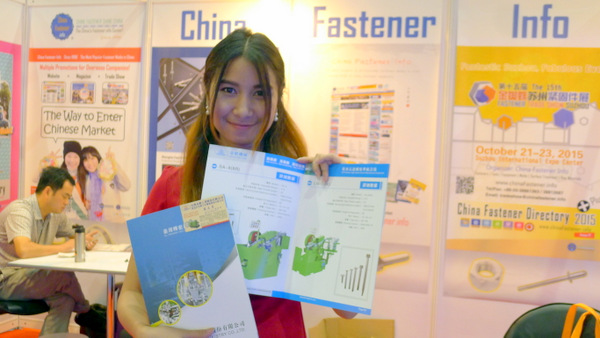 Helps spread suppliers' catalogs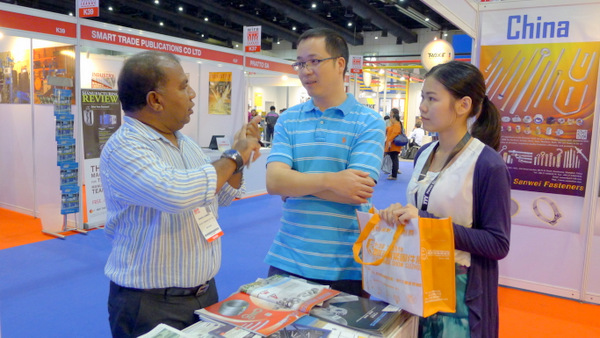 Communicates with Thai customers
Special designed booths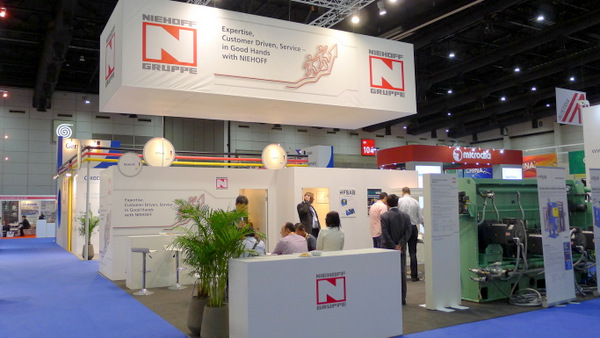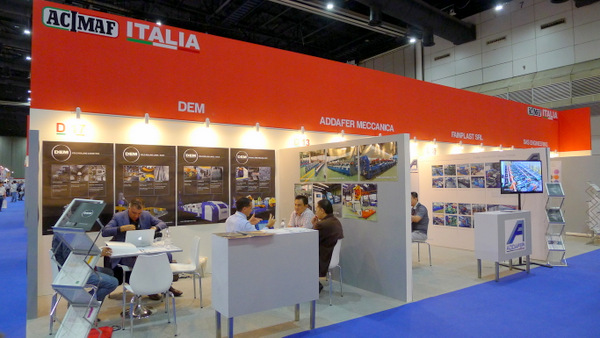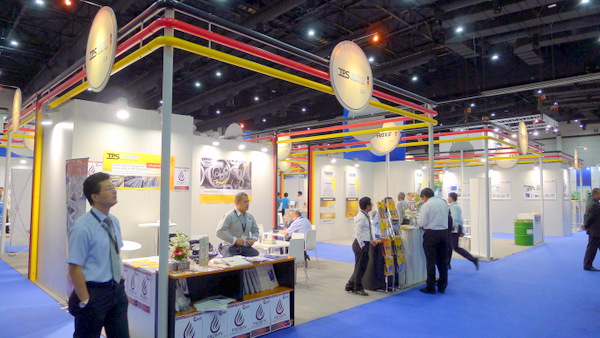 www.chinaFastener.info
2015-09-18