Views :4338
Recommendation:
Votes:0
Discuss:0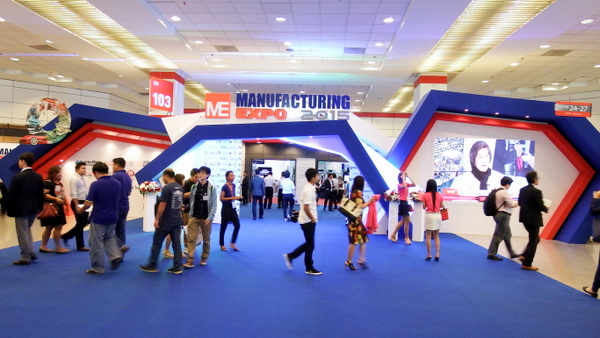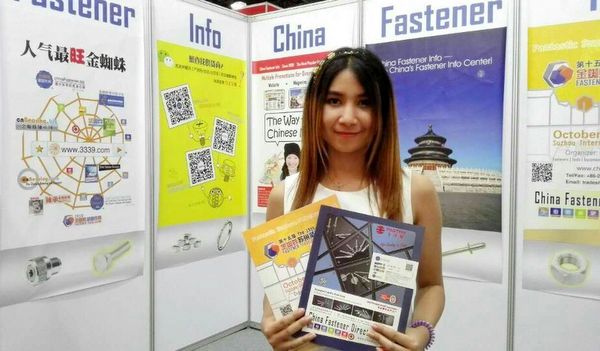 Representative from China Fastener Info
Sawadeeka!
Automotive Manufacturing 2015 opens on 24-27 June, 2015 at BITEC, Bankok, Thailand. As the only one supporting media from Mainland China, China Fastener Info (CFI), attended the exhibition with the latest
China Fastener Directory 2015Plus (CFD2015Plus)
, setting off the 78th stop of its global trip (
Booth: L24
).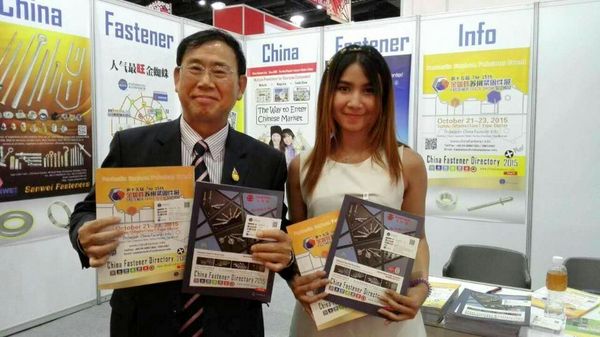 It is to be noted here that the latest CFD2015Plus debuts on 19th M-Tech Tokyo and Automotive Manufacturing 2015 on June 24 at the same time, aiming to help Chinese companies to explore the Asian market.


According to the organizer, Reed Tradex, the Manufacturing Expo 2015 attracted around 2,425 brands from 46 countries. Exhibitors from Mainland China, Chinese Taiwan, Japan, Korea, Singapore and Vietnam build their pavilions on site. There were around 13 exhibitors from Mainland China and 43 ones from Taiwan.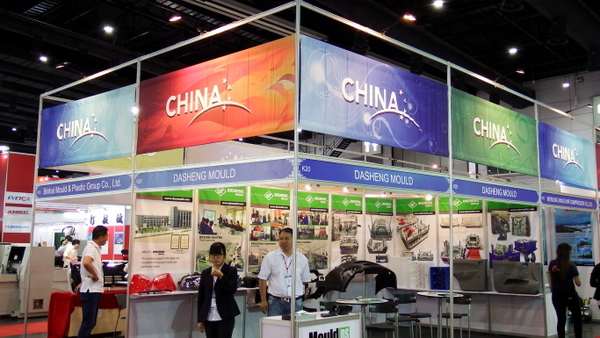 China Pavilion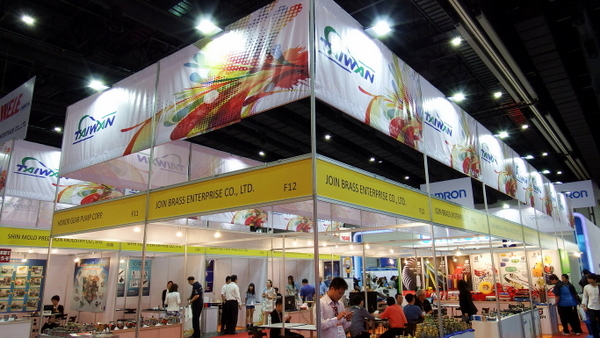 Taiwan Pavilion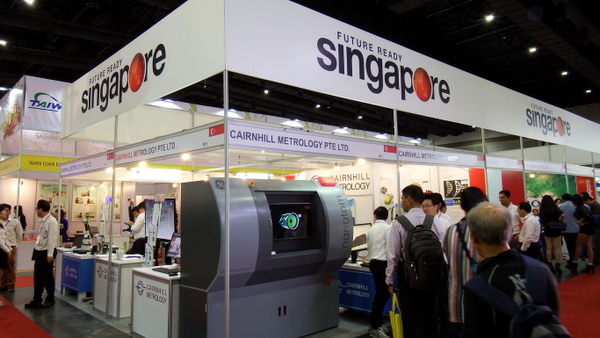 Singapore Pavilion

Being part of the Manufacturing Expo 2015, Thailand's largest manufacturing and supporting industries event, meant participants of the Automotive Manufacturing 2015 offered with the widest array of automation technology, mold making technology, electronics manufacturing technology, and surface and coating solutions.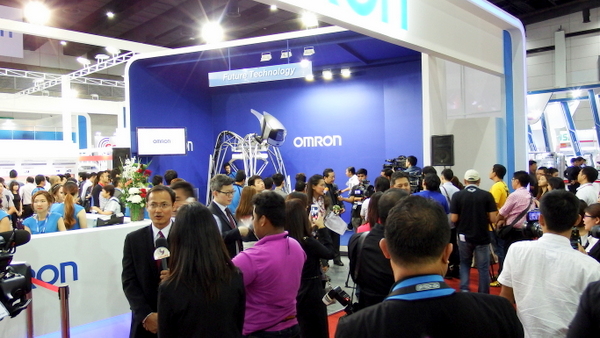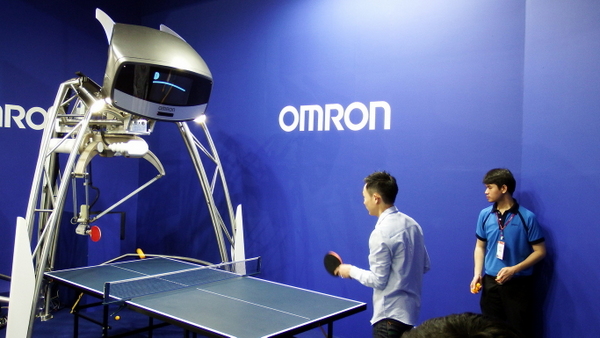 One of the highlight in the exhibition was the advanced robot which can play ping pong.

CFD2015Plus were quite popular with visitors in the exhibition. Many visitors hoped that we could recommend some quality suppliers to them. As to the upcoming 15th Fastener Trade Show Suzhou to be held on 21-23 October 2015 at Suzhou International Expo Center, a lot of visitors had great interest in it, and left their name cards in the hope of getting the latest information about the show so that they can well arrange the visiting schedule ahead of time.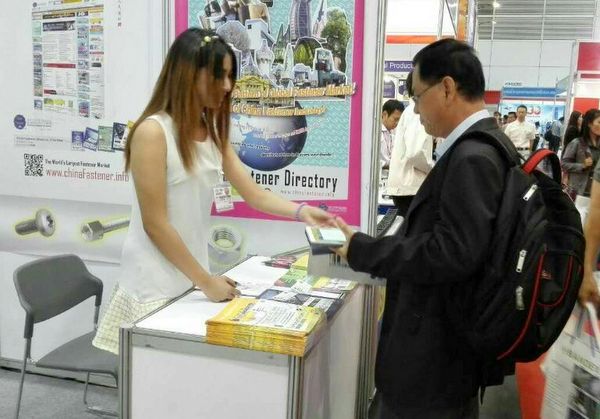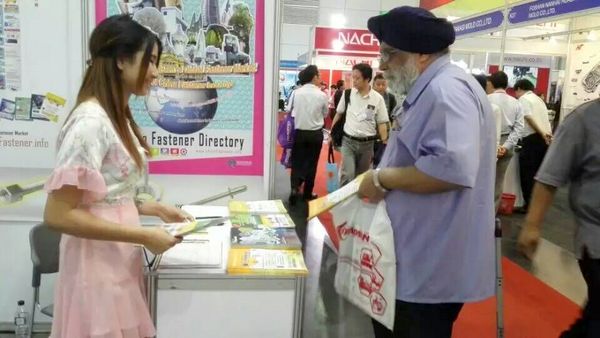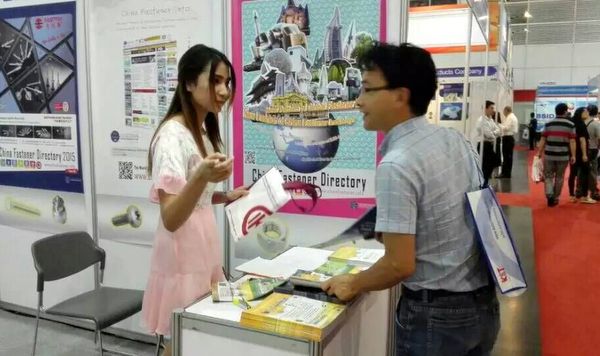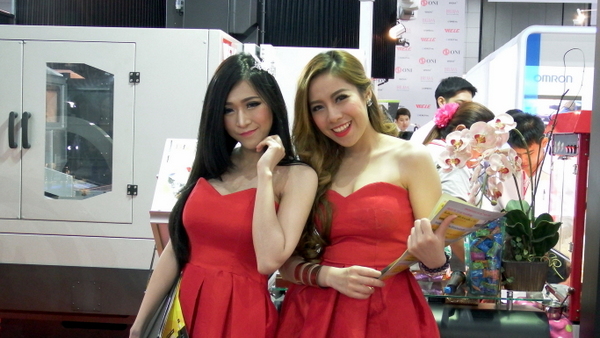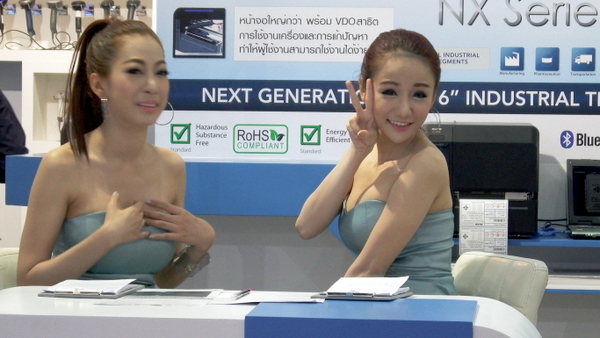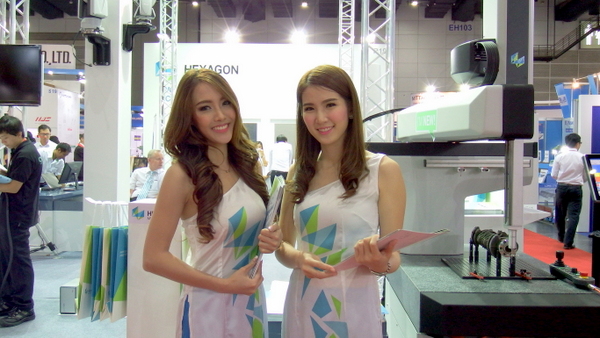 Breathtaking Beauties on site

Distinctive Special Booths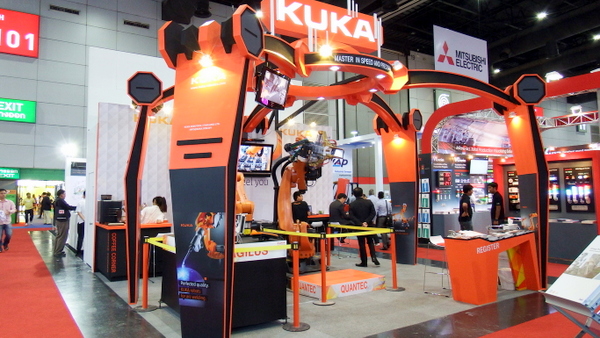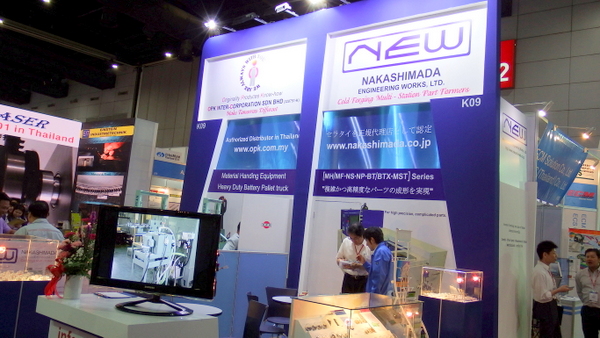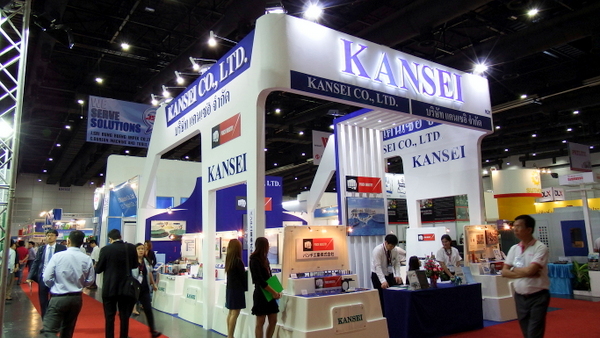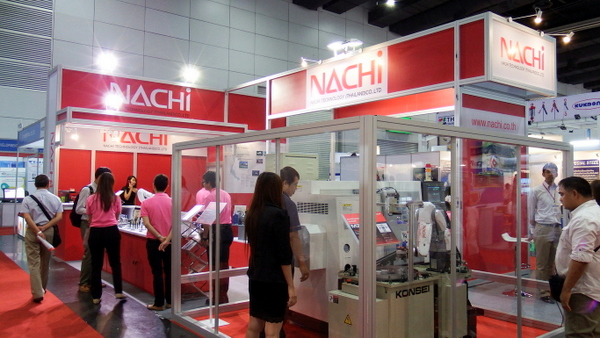 www.chinaFastener.info
2015-06-26