Views :4717
Recommendation:
Votes:0
Discuss:0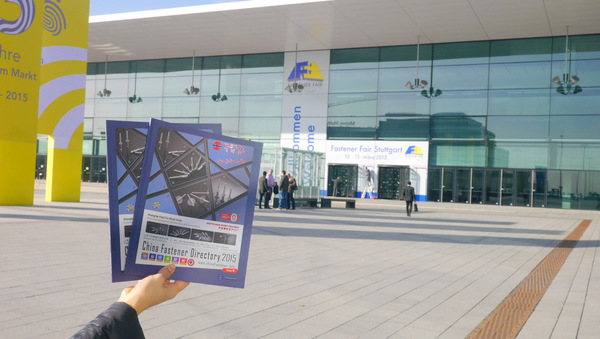 The International Exhibition for the Fastener and Fixing Industry, Fastener Fair Stuttgart 2015, opens its doors from 10-12 March 2015 at the Trade Fair Centre in Stuttgart. The sixth edition of the show, organised by Mack Brooks Exhibitions, continues its excellent track record.

Representatives of China Fastener Info attended the show with our latest China Fastener Directory 2015 (CFD2015), kicking off our 75th global trip.

A total of 832 exhibitors from 42 countries will present their latest technical developments as well as conventional systems from all areas of fastener and fixing technology this year. Major European exhibitor countries apart from Germany are Italy, Great Britain, Turkey, the Netherlands and Spain. Exhibitors from Asia mainly come from Taiwan, China, India and South Korea.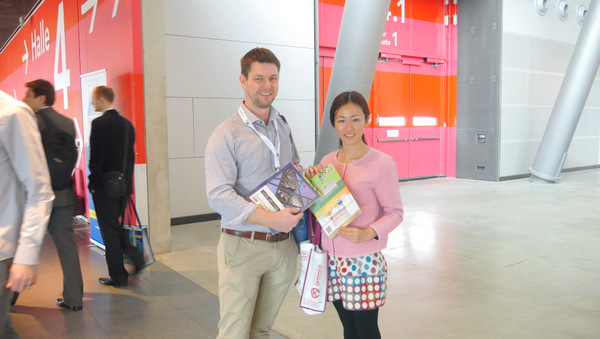 Due to an increased demand of exhibition space for Fastener Fair Stuttgart the show will take place in four exhibition halls, namely halls 4, 6, 8 and C2. Compared to the previous event two years ago, this means a further increase in exhibition space of 15%. Being fully booked, the net exhibition space of Fastener Fair Stuttgart 2015 amounts to 18,400 sqm compared to 16,000 sqm in 2013. A record number of 10,600 visitors from 90 countries attended the last exhibition.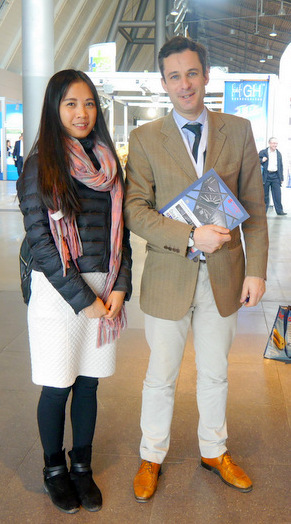 Fastener Fair Stuttgart presents new developments from all areas of the fastener and fixing technology. The exhibition comprises industrial fasteners and fixings, construction fixings, assembly and installation systems, fastener manufacturing technology, storage and factory equipment, as well as all associated services.

Since the last exhibition two years ago there have been many new developments and innovations in fastener and fixing technology. These will be awarded again this year with the title "Fastener Technology Innovator". All stands or participating exhibitors are signposted to give visitors the opportunity to experience the latest developments live at the exhibition stands.

At Fastener Fair Stuttgart, distributors, suppliers, wholesalers, manufacturers, buyers and engineers from all over the world come together to discover and discuss future industry trends. Fastener Fair Stuttgart is the international industry platform and marketplace to do business, connect and build international networks.

Chinese Exhibitors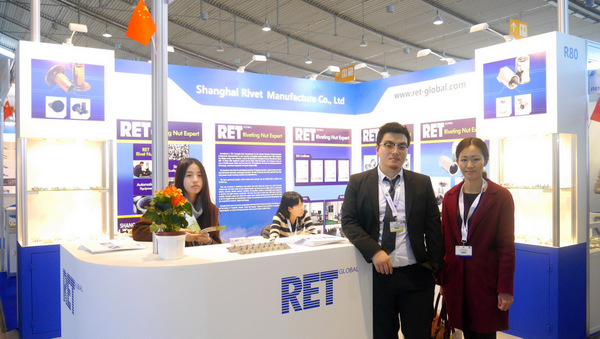 Shanghai Rivet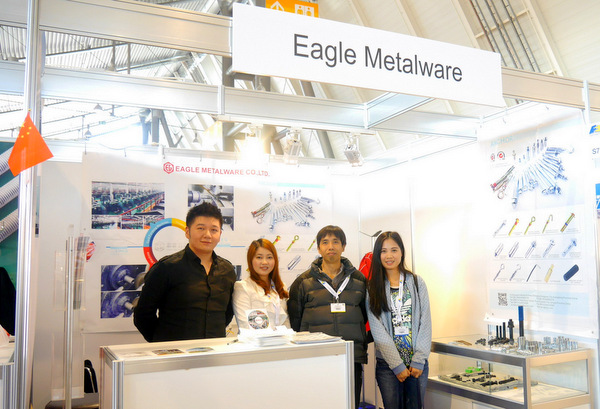 Eagle Metalware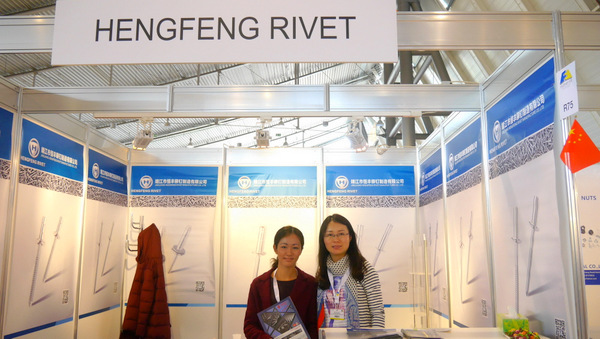 Hengfeng Rivet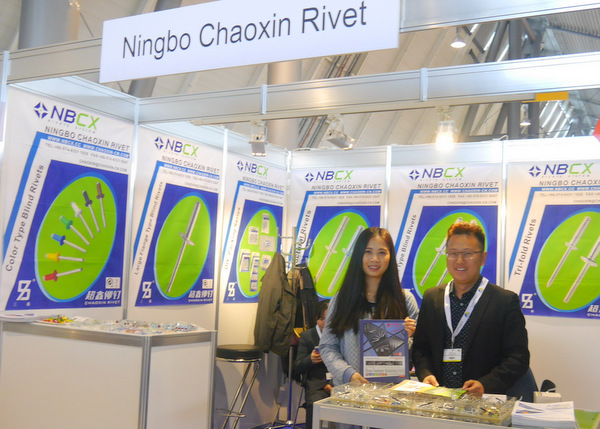 Ningbo Chaoxin Rivet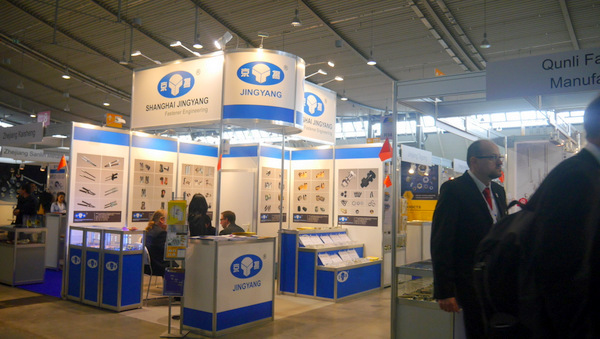 Shanghai Jingyang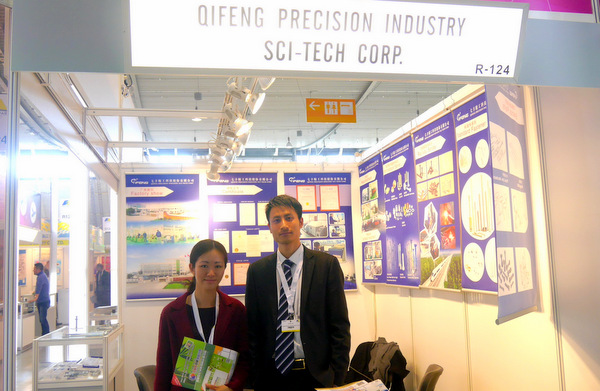 Qifeng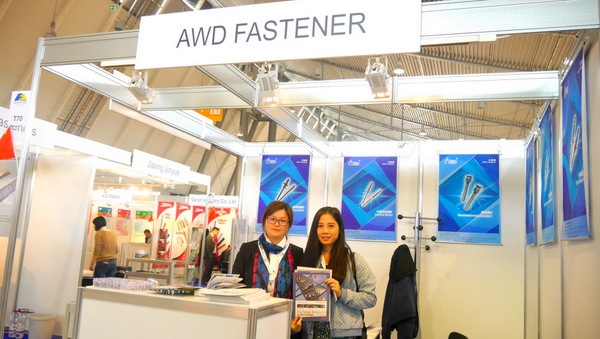 AWD Fastener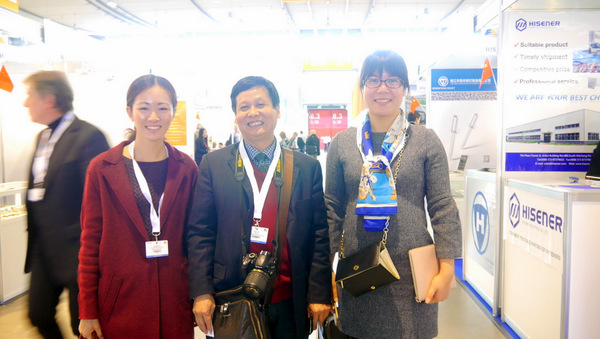 Ningbo Sijin

www.chinaFastener.info
2015-03-12