Views :163
Recommendation:
Votes:0
Discuss:0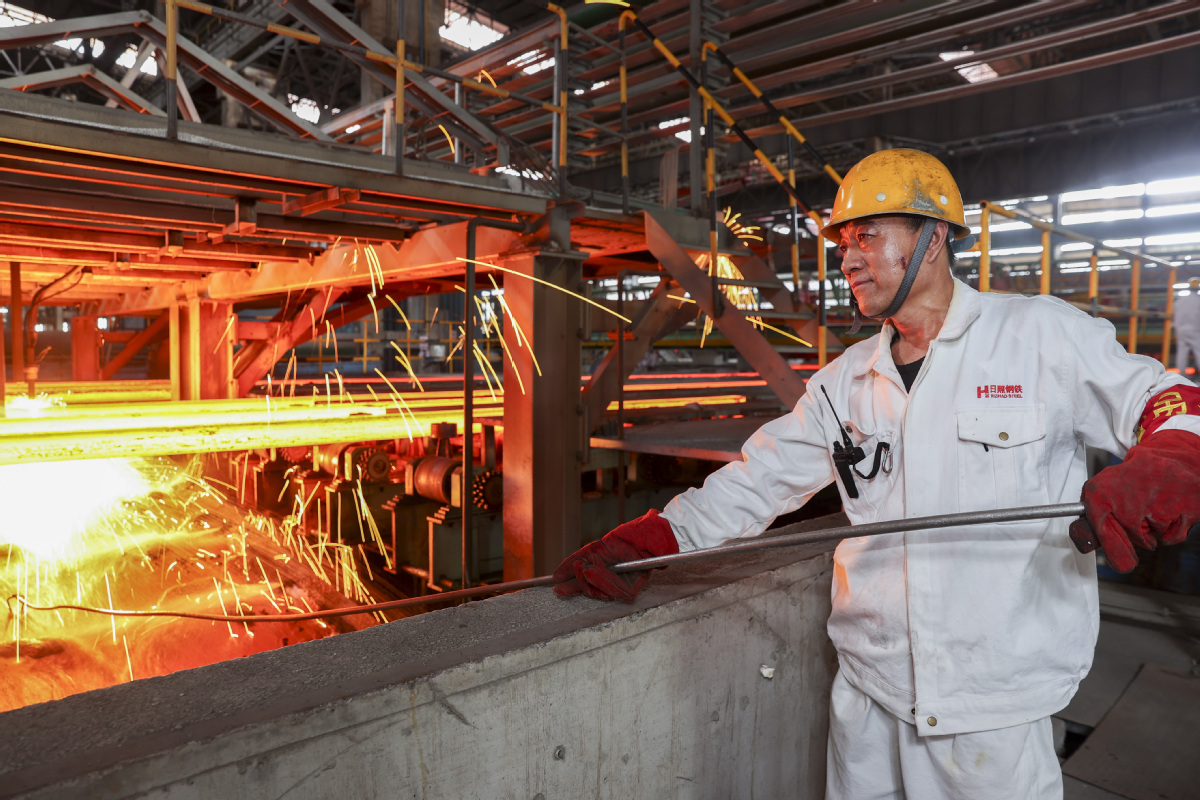 An employee works at a crude steel production factory in Lianyungang, Jiangsu province, on Oct 2, 2021. [Photo/IC]
China's total crude steel output is estimated to reach 1.017 billion metric tons next year, down 2.2 percent year-on-year, a report released by the China Metallurgical Industry Planning and Research Institute said on Wednesday.
The whole-year crude steel output for 2021 is expected to decline 2.3 percent on a yearly basis to 1.04 billion tons, the report said.
Total steel demand would reach 954 million tons in 2021, down 4.7 percent from 2020. Demand next year is estimated to fall further to 947 million tons, down 0.7 percent year-on-year.
Imports of iron ores will be around 1.08 billion tons next year, a decline of 4.4 percent from the estimated amount of 1.13 billion tons this year.
The institute also released a report that reviews the competitiveness of 122 key Chinese steel enterprises, which together account for 90.2 percent of national crude steel capacity.
The review said 18 of those enterprises, responsible for 49.3 percent of national crude steel capacity, have strong-plus competitiveness. They are followed by 38 enterprises that have strong competitiveness, and account for 26.1 percent of national capacity.
Li Xinchuang, chief engineer and Party secretary of the metallurgical institute, said leading players in China's iron and steel industry are likely to increase market share during the 14th Five-Year Plan period (2021-25), as the industry pursues high-quality development.
Joint market share of the top 10 steel enterprises is around 40 percent, and the figure is expected to increase in the next five years, he said.
Source: China Daily
2021-12-23