Views :96
Recommendation:
Votes:1
Discuss:0
Show Name:
Manufacturing World Osaka 2021
Show Date:
October 6 (Wed) - 8 (Fri), 2021
Venue:
INTEX Osaka, Japan
Organizer:
RX Japan Ltd.
Website:
https://www.japan-mfg-kansai.jp/en-gb.html

What is Manufacturing World Osaka?
Asia's Leading!
Everything related to manufacturing is gathered!
This is the perfect place to introduce solutions for R&D cycle shortening, productivity improvement, quality improvement, VA/VE, and cost reduction to industry professionals. Manufacturing World Osaka consists of 7 specialized shows for each product category.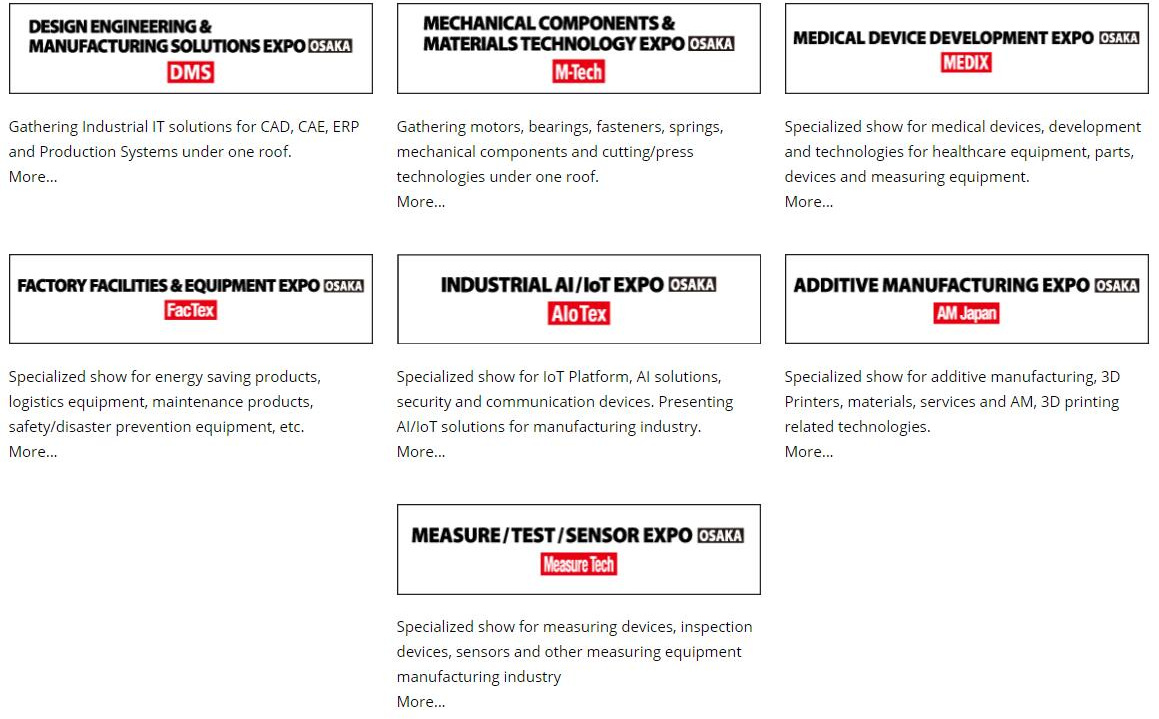 Contact Us
Organizer: RX Japan Ltd.
Contact Name: Tao Li
Email: mfg-osaka.jp@rxglobal.com
Tel: +81-080-4133-2558
2021-10-06