Views :166
Recommendation:
Votes:0
Discuss:0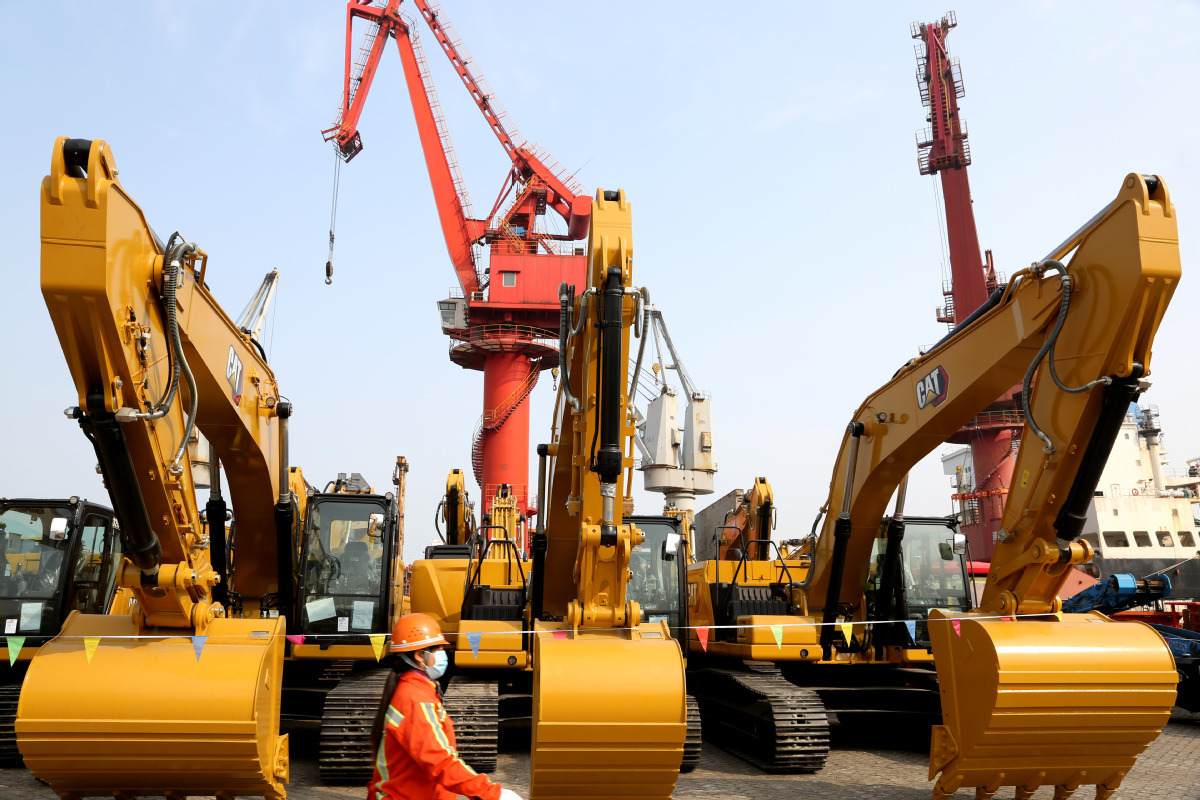 A Xuzhou Construction Machinery Group employee walks past an array of excavators at a harbor in Lianyungang, Jiangsu province. [Photo by Wang Chun/For China Daily]
China's 25 leading excavator makers sold a total of 241,178 excavators in the first seven months, rising by 27.2 percent year-on-year, data from the China Construction Machinery Association showed.
In breakdown, 206,029 excavators were sold in the domestic market, up by 19.7 percent year-on-year, while exports of the equipment surged by 102 percent to 35,149 units.
In July alone, excavator sales came in at 17,345 units, down by 9.24 percent from the same period last year.
Bucking the trend, exports of the equipment gained 75.6 percent from a year ago to 5,016 units for the month.
Sales of digging machines are a significant indicator of the vitality of an economy as demand is usually backed by growth in mining and infrastructure development.
Source: Xinhua
2021-08-18