Views :123
Recommendation:
Votes:0
Discuss:0
Show Name:
METAL-EXPO'2020
Show Date:
November 10-13, 2020
Venue:
VDNH, Moscow, Russia
Organizer:
Metal-Expo Co.,Ltd.
Website:
www.metal-expo.com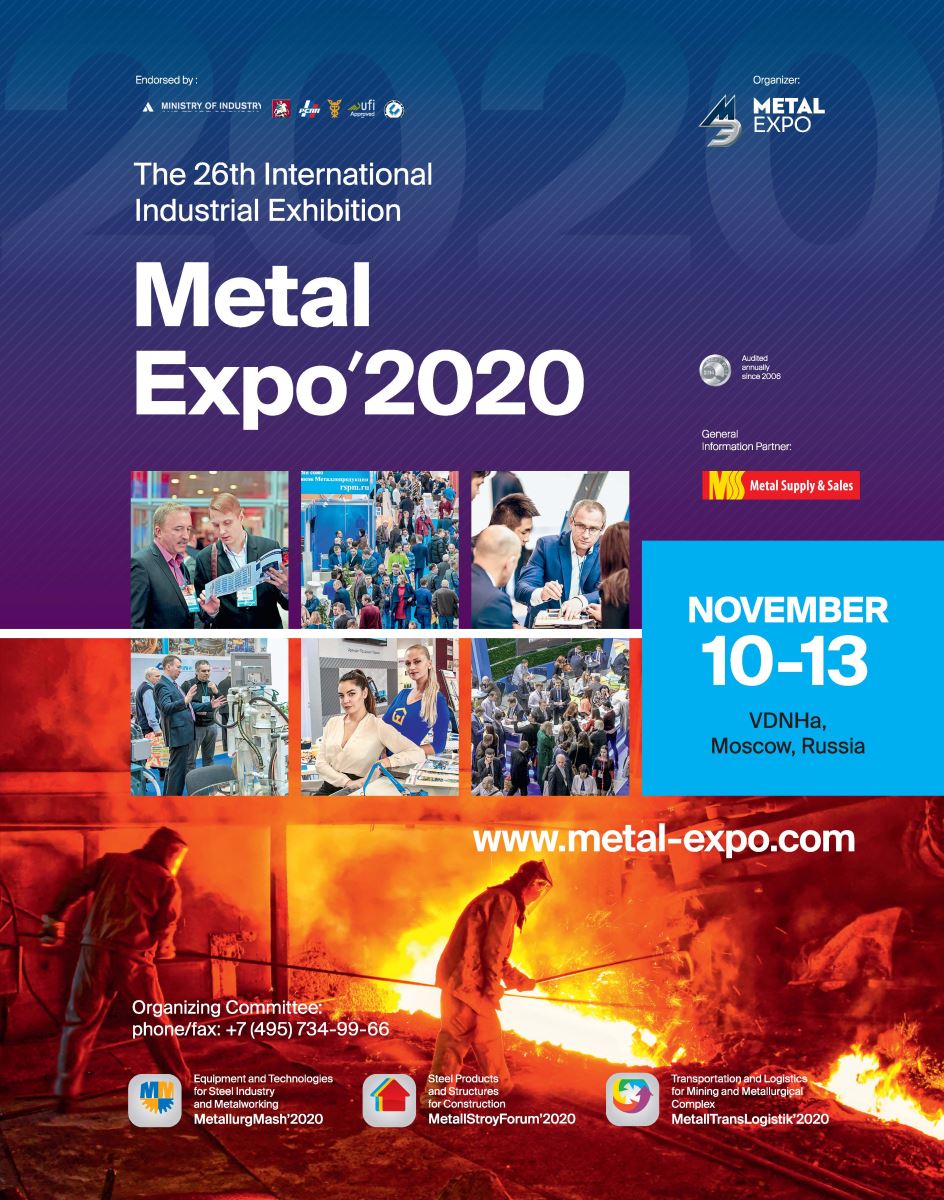 Metal-Expo is a large-scale forum important not only for the industry, but also for the economy as a whole. The event is visited by steel and steel-related industries professionals from all-over the world: builders, oil and gas producers and engineers focused on promoting their products and services, establishing mutually beneficial business contacts, and developing their businesses minding the latest market trends.
2020-11-10