Views :130
Recommendation:
Votes:0
Discuss:0
Show Name:
Manufacturing World Osaka 2020
Show Date:
October 7 (Wed) - 9 (Fri), 2020
Venue:
INTEX Osaka, Japan
Organizer:
Reed Exhibitions Japan Ltd.
Website:
https://www.japan-mfg-kansai.jp/en-gb.html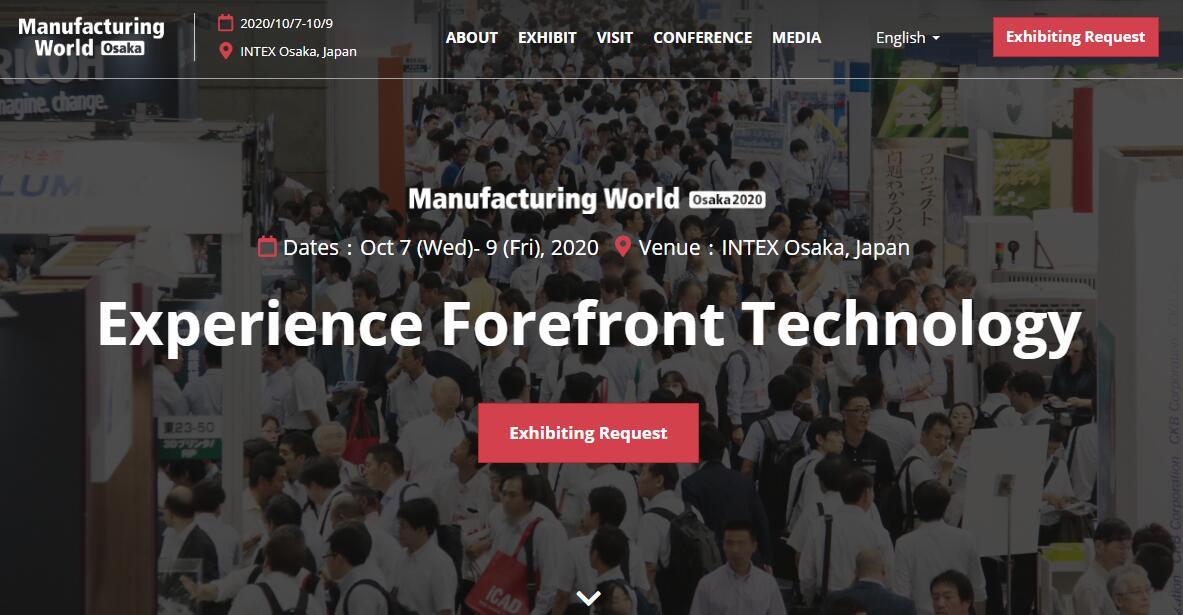 Manufacturing World Japan consists of:
 23rd DESIGN ENGINEERING & MANUFACTURING SOLUTIONS EXPO OSAKA
 23rd MECHANICAL COMPONENTS & MATERIALS TECHNOLOGY EXPO OSAKA
 11th Medical Device Development Expo
 5th FACTORY FACILITIES & EQUIPMENT EXPO OSAKA
 3rd INDUSTRIAL AI/IoT EXPO OSAKA
 2nd ADDITIVE MANUFACTURING EXPO OSAKA
 1st MEASURE/TEST/SENSOR EXPO OSAKA
As Asia's leading & the largest show in West Japan for manufacturing industry, Manufacturing World Osaka will be celebrating its 23rd Anniversary this year.
Manufacturing World Osaka is dedicated to present wide variety, high quality and valuable exhibits, providing an One-Stop-Solution platform for industry professionals to gather industry information and find business partners. Categorized into 7 specialized shows, thousands of mechanical components, engineering design, subcontracting services, factory equipment, IT, AI/IoT, 3D printing, medical, additive manufacturing solutions and comprehensive range of high quality products/services/technologies can be found under one roof.
2020-10-07