Views :768
Recommendation:
Votes:1
Discuss:0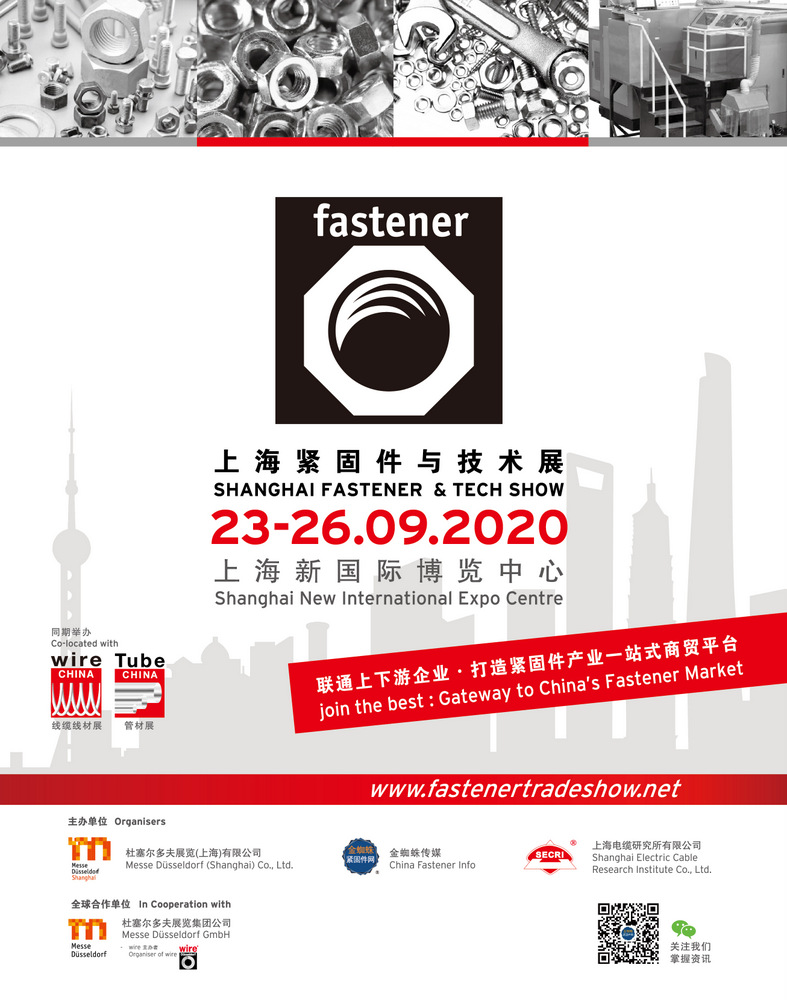 Join the Best: Gateway to China's Fastener Market
Show Name:
Fastener Shanghai 2020 — Shanghai Fastener & Tech Show
Show Date:
September 23 (Wed) – 26 (Sat), 2020
Venue:
Shanghai New International Expo Center
Address:
2345 Longyang Road, Pudong New Area, Shanghai, China
Organizers:
China Fastener Info (
www.chinaFastenerinfo.com
,
www.chinaFastenerinfo.net
), Messe Düsseldorf (Shanghai) Co.,Ltd., Shanghai Electric Cable Research Institute Co.,Ltd.
Official show website:
www.fastenertradeshow.net
Supporting Organizations:
National Fastener Standardization Technical Committee,
China National Center for Quality Supervision and Test of Standard Parts (Zhejiang),
Zhejiang Guojian Testing Technology Co.,Ltd.,
Zhejiang Fasteners Industry Association,
Jiangsu Fastener Industry Association,
Jiaxing Association of Fasteners Imp. & Exp. Companies,
Jiashan Fastener Industry Association,
Pinghu Fastener Hardware Industry Association,
Hangzhou Fastener Industry Chamber of Commerce,
Xinghua Dainan Fastener Industry Association,
Ningbo Zhenhai Fastener Industry Association,
Shanghai Fasteners & Welding Consumables Research Institute,
Hong Kong Screw & Fastener Council,
Guangdong Fastener Industry Association,
Shenzhen Fastener Industry Association,
Yangjiang Fastener Industry Association,
Dongguan Fastener Industry Association,
Yongnian Fasteners Association,
Wenzhou Fastener Industry Association,
Wenzhou Ouhai Fastener Association,
Chongqing Fastener Industry Association,
Anhui Fastener Industry Association,
Hebei Linxi Bearing Industrial Zone, etc.
Supporting Media:
China Fastener Directory,
Fastener Quarterly Magazine,
Fastener Technology International,
Global Fastener,
Fasteners, Adhesives, Tools and ...,
Strategise.in,
Fastener World,
CENS,
Asia Pacific Trade News Magazine,
Fastener 007,
fastenerdata,
Fastener Magazine, etc.
Concurrent Shows:
wire China 2020 – The 9th All China International Wire & Cable Industry Trade Fair
Tube China 2020 – The 9th All China International Tube & Pipe Industry Trade Fair
Exhibitors:
1,700 + (expected, incl. wire & Tube China)
Visitors:
48,000 + (expected, incl. wire & Tube China)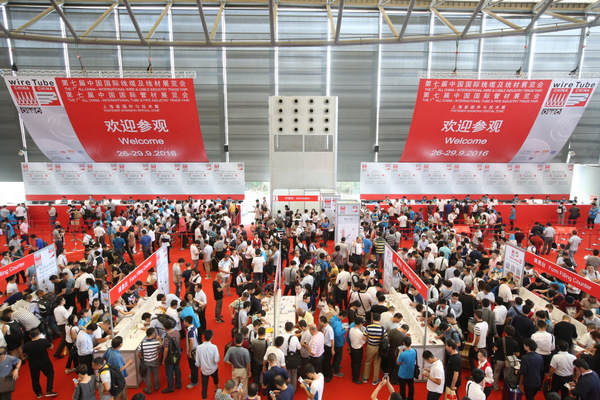 Product Range
●Standard and Non-standard fasteners
Bolts, nuts, screws, studs, threaded rods, pins, rivets, washers, retaining rings, assembly and connection, welding nails, stamping parts, lathe parts, hose clamps, innovative and non-standard products
●Fasteners applied in various industries
Fasteners in industries like automobiles, motorcycles, machinery, high-speed rail, buildings, steel structure, hardware, electronics and electrical appliances, aerospace, wind power, ships
●Manufacturing technologies of fasteners
Cold headers, molding machines, heading machines, thread rolling machines, thread rollers, tapping machines, combination machines, grinding machines, milling machines, vibrating plates, heat treatment equipment, surface processing equipment, wire drawing equipment
●Supporting facilities of fasteners
Molds, surface treatment, raw materials, hardware tools, testing equipment and measuring equipment, screening machines, packaging units, computer software, and other factory equipment
Target Visitor
Machinery Industry
Automobile Industry
Motorcycle Industry
Construction Industry
Electronic Appliance Industry
Hardware Industry
Rail Transit Industry
Aerospace Industry
Military Industry
Ship Building Industry
Wind Power Industry
Petrochemical Industry
Instruments and Apparatuses Industry
Professional Trade Industry
Measurement and Control Industry
Others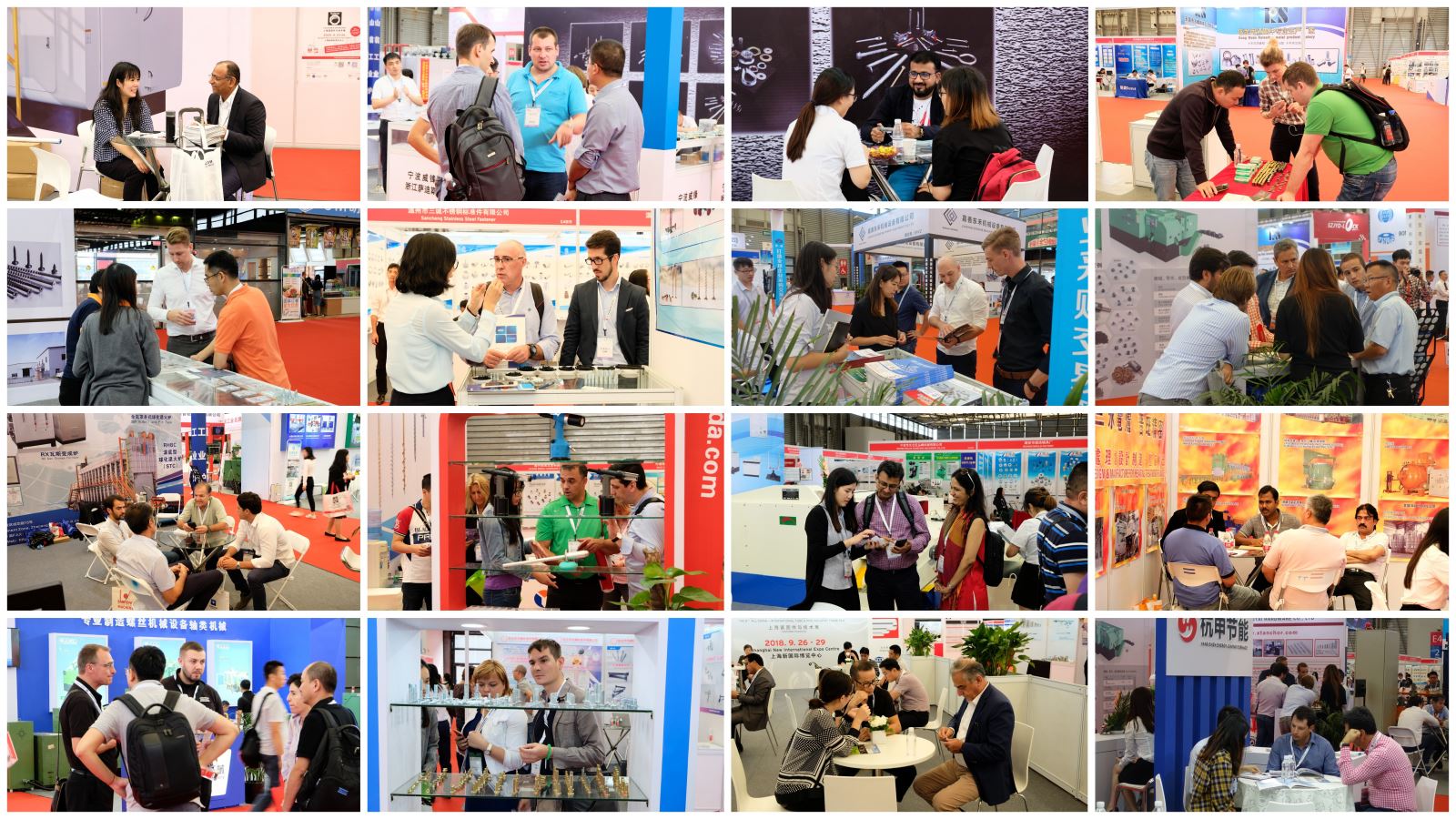 CHINA'S FASTENER INDUSTRY IS IN A PERIOD OF TRANSITION FROM 'LARGE' TO 'STRONG'

Fastener is the most widely used mechanical part in various sectors. After decades of development and accumulation, China's fastener industry has completed the transformation from small to large, and its output ranks the first in the world now. However, how to produce high quality fasteners to meet new needs of application markets has become a new challenge.

With the supply-side structural reform in China, the space of high-end fastener market is getting larger. Industries like 5G network, advanced biological and medical equipment, aerospace, rail transit, marine engineering equipment, intelligent manufacturing, nuclear power, wind power, and eco vehicles need a large number of high-quality fastener products, which reflects the huge potential for market growth.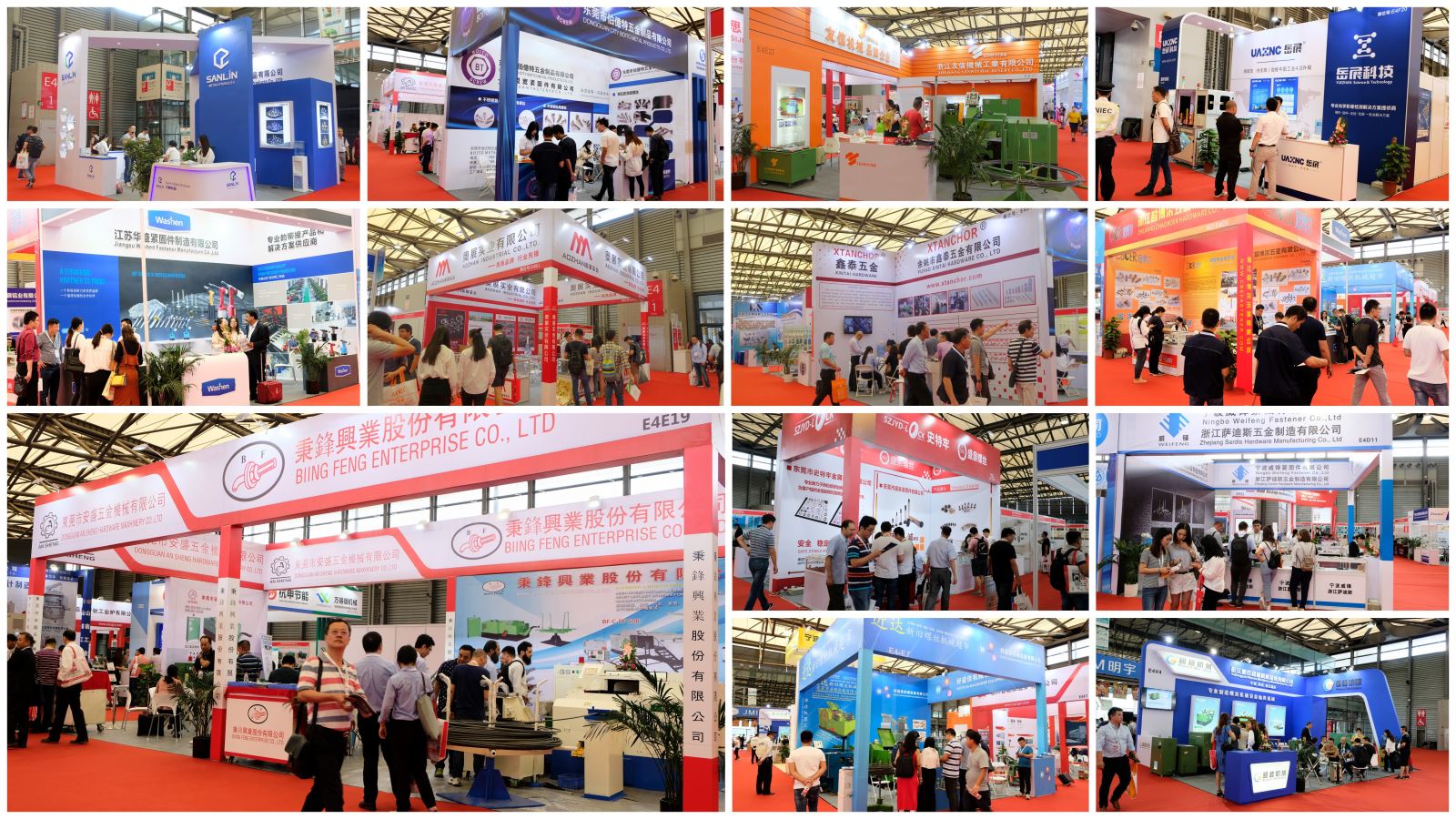 FASTENER APPLICATION INDUSTRIES ARE AT A RAPID GROWTH IN CHINA

AUTOMOTIVE
China has become the world's largest auto market. It's expected that by 2025, China's annual auto production will reach 35 million, among which the sales volume of new energy vehicles will account for more than 20% of the total, and the proportion of hybrid electric vehicles will increase to 20%, maintaining a high speed growth.

NEW ENERGY
New energy is taking the role as main supplier of power from coal power gradually in China. The capacity of coal power is expected to be 1.02 billion kWh in 2035. On the other hand, nuclear capacity is on a growing way steadily, to about 180 million kWh by 2035.

PUBLIC TRANSPORTATION
With the gradual acceleration of urbanization, the Chinese government continues to strengthen infrastructure construction. By 2025, it's expected that 80 cities will have urban rail transit newly put into operation, and 340 lines will be opened. with a length of 15,033 km.

CONSTRUCTION
The development of prefabricated buildings and steel structures is unstoppable. In 2025, prefabricated buildings will account for more than 30% of new construction in China, and the market size will reach 1,438.9 billion yuan.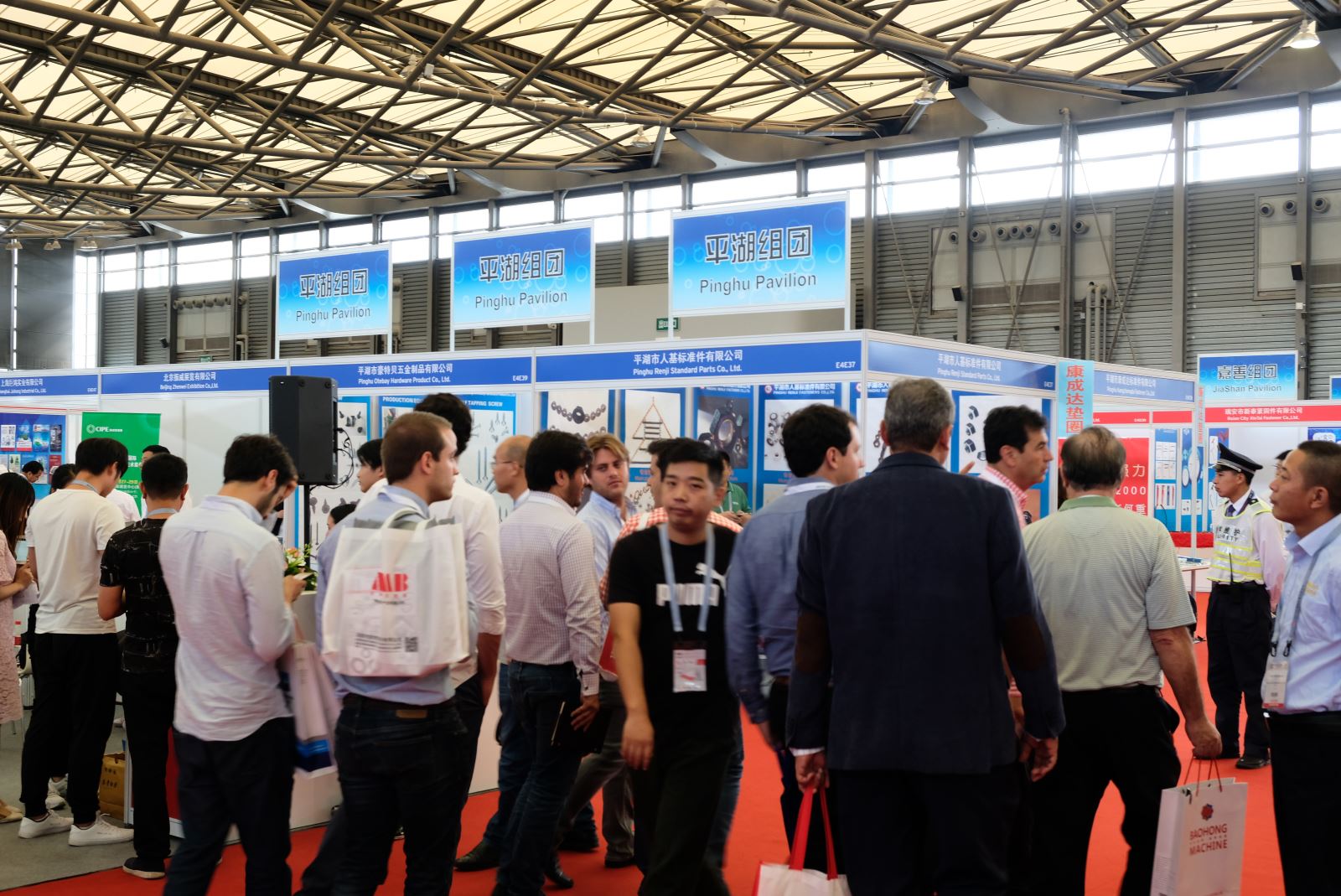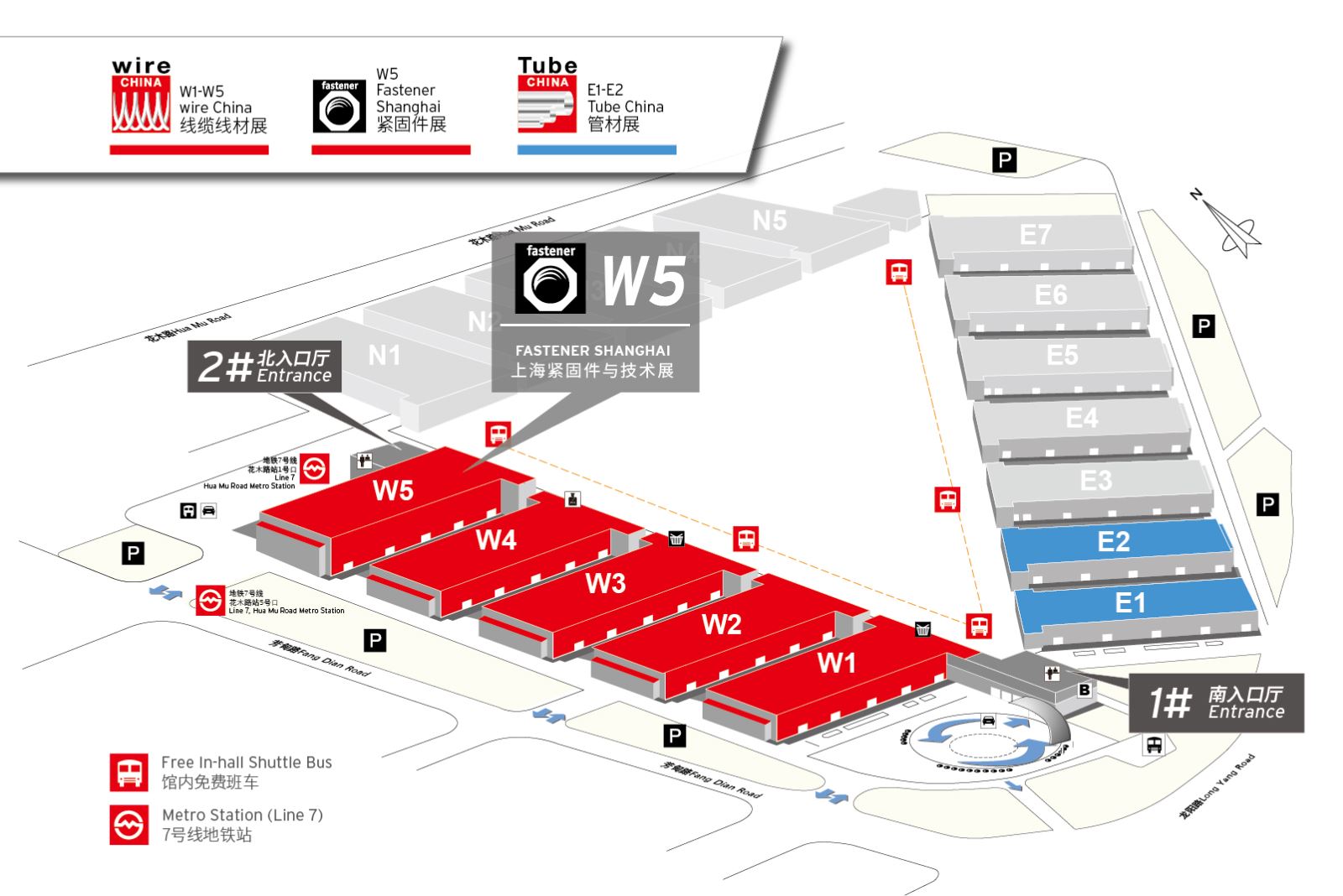 Why Exhibit?
92% of exhibitors accepted that they benefited by attending Fastener Shanghai 2018.
Fastener Shanghai is co-located with the #1 show of wire and cable, tube and pipe products in Asia where customers and prospects from all over the world come to see you, the supplier.
Here suppliers like you will find more than 48,000 qualified eager buyers, looking for new sources and solutions to a myriad of manufacturing, processing and applications.
All in one place. All within 3 days of the expo. Reserve your booth space today!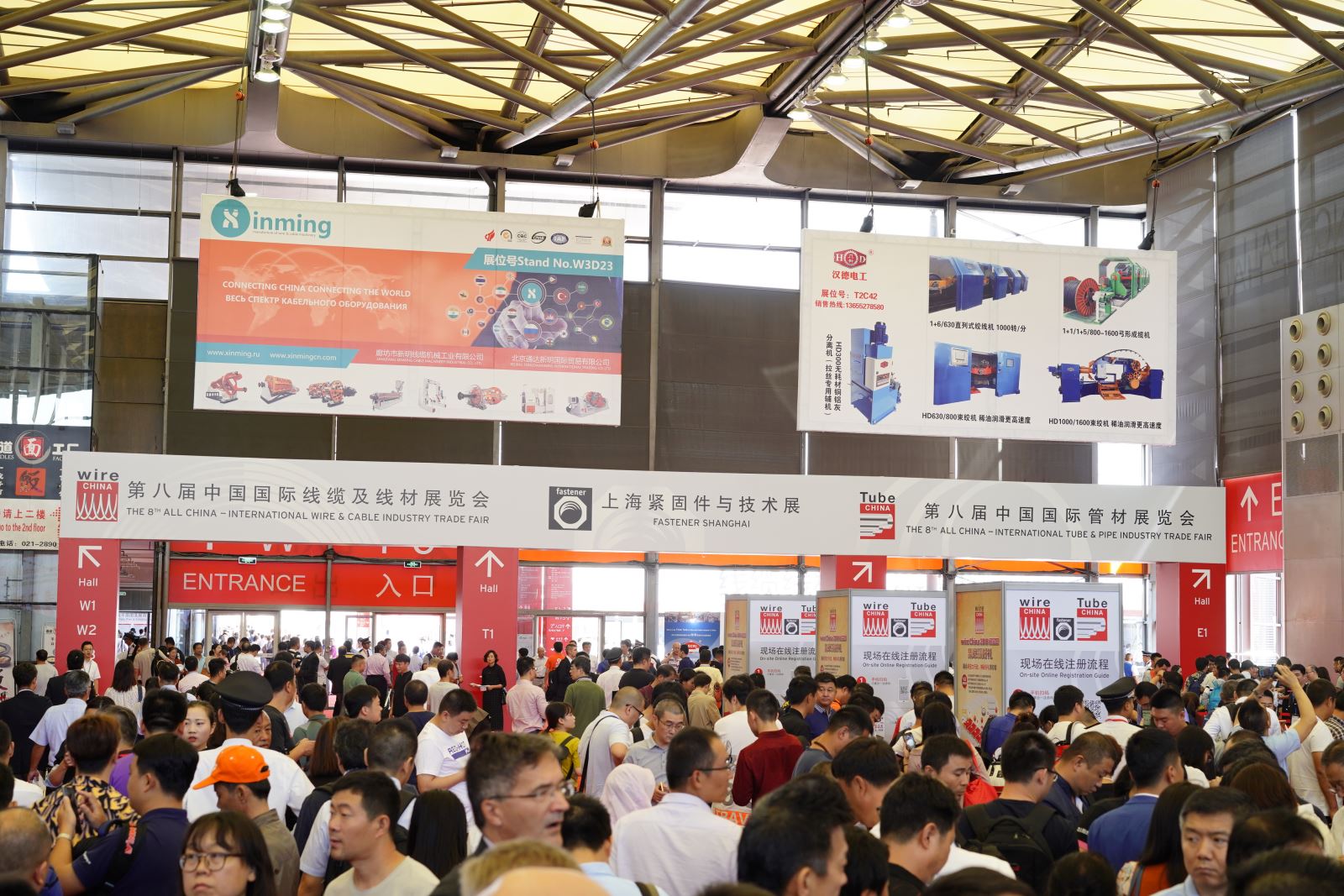 Contact Us

Official show website:
www.fastenertradeshow.net
China Fastener Info
Tel: +86-20-38861363
Fax: +86-20-38812687
Email: tradeshow@jzzfastener.net
Website:
www.chinaFastenerinfo.net
Messe Düsseldorf (Shanghai) Co., Ltd.
Tel: +86-21-61698300-8373 / 8369
Fax: +86-21-61698301
Email: faye.wang@mds.cn / mary.cao@mds.cn
Website:
www.mds.cn
2020-09-23