Views :1299
Recommendation:
Votes:1
Discuss:0
14th-17th March 2019, Istanbul – organized by the world's exhibition giant; Deutsche Messe's subsidiary Hannover Fairs Turkey "WIN EURASIA" once again showed its power with enormous interest of the visitors.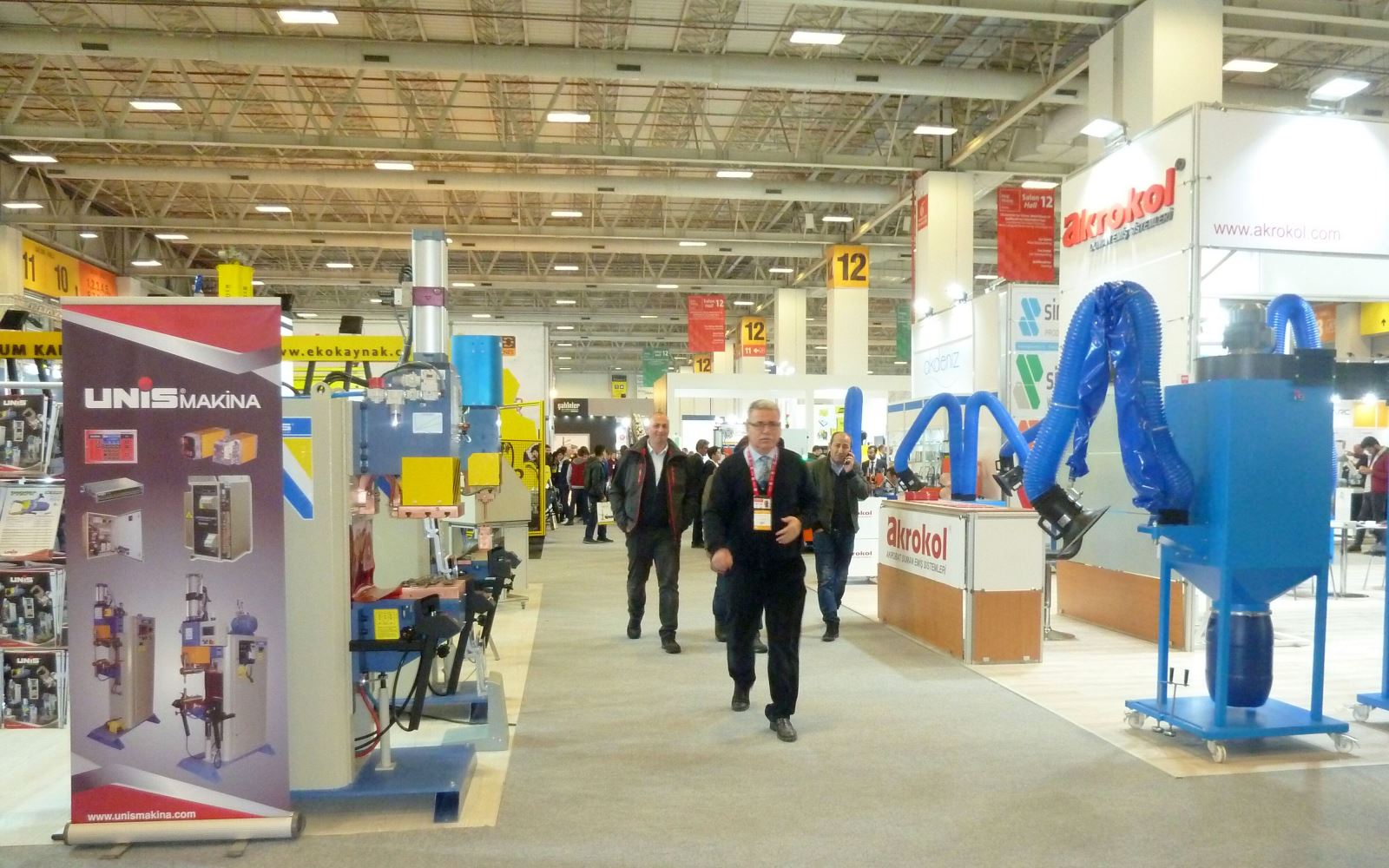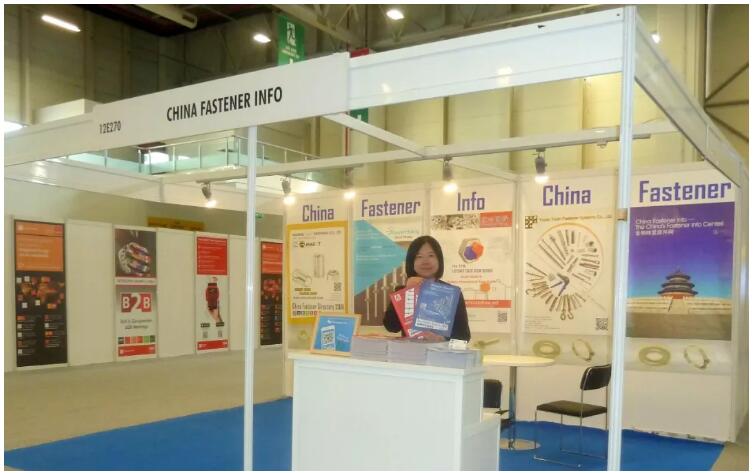 Miss Wang Ting, Supervisor of CFI
China Fastener Info as one of the media partners attended the exhibition with the popular magazines,
China Fastener Directory (CFD)
, setting out CFD's 119th global trip (Booth No. Hall 12, E270).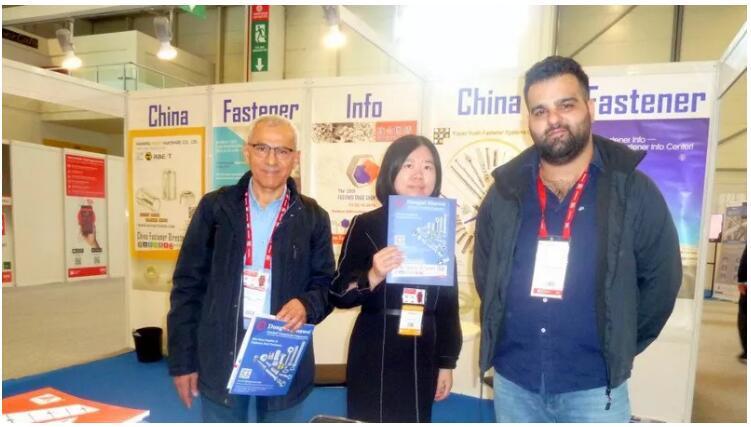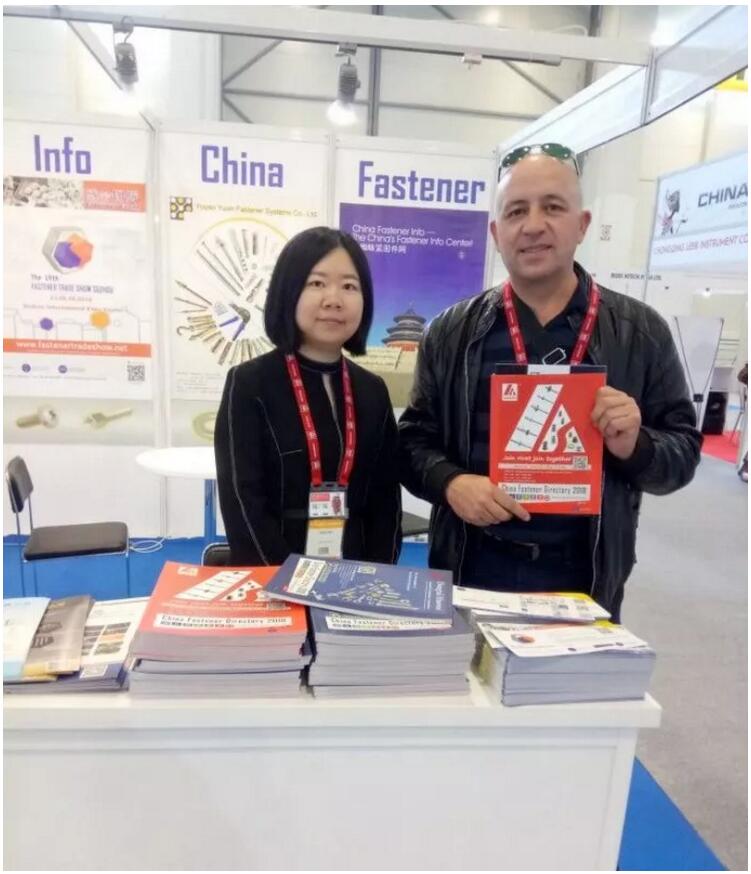 Booth of China Fastener Info (CFI) as usual, attracted lots of visitors who showed keen interest in the CFD magazines, and wanted us to recommend some quality Chinese suppliers. Most of them were finding for rivets, screws, bolts, etc.

We also sincerely invited visitors to the upcoming 19th Fastener Trade Show Suzhou which will be scheduled on 23rd-25th October, 2019 at Suzhou International Expo Center, Suzhou, China.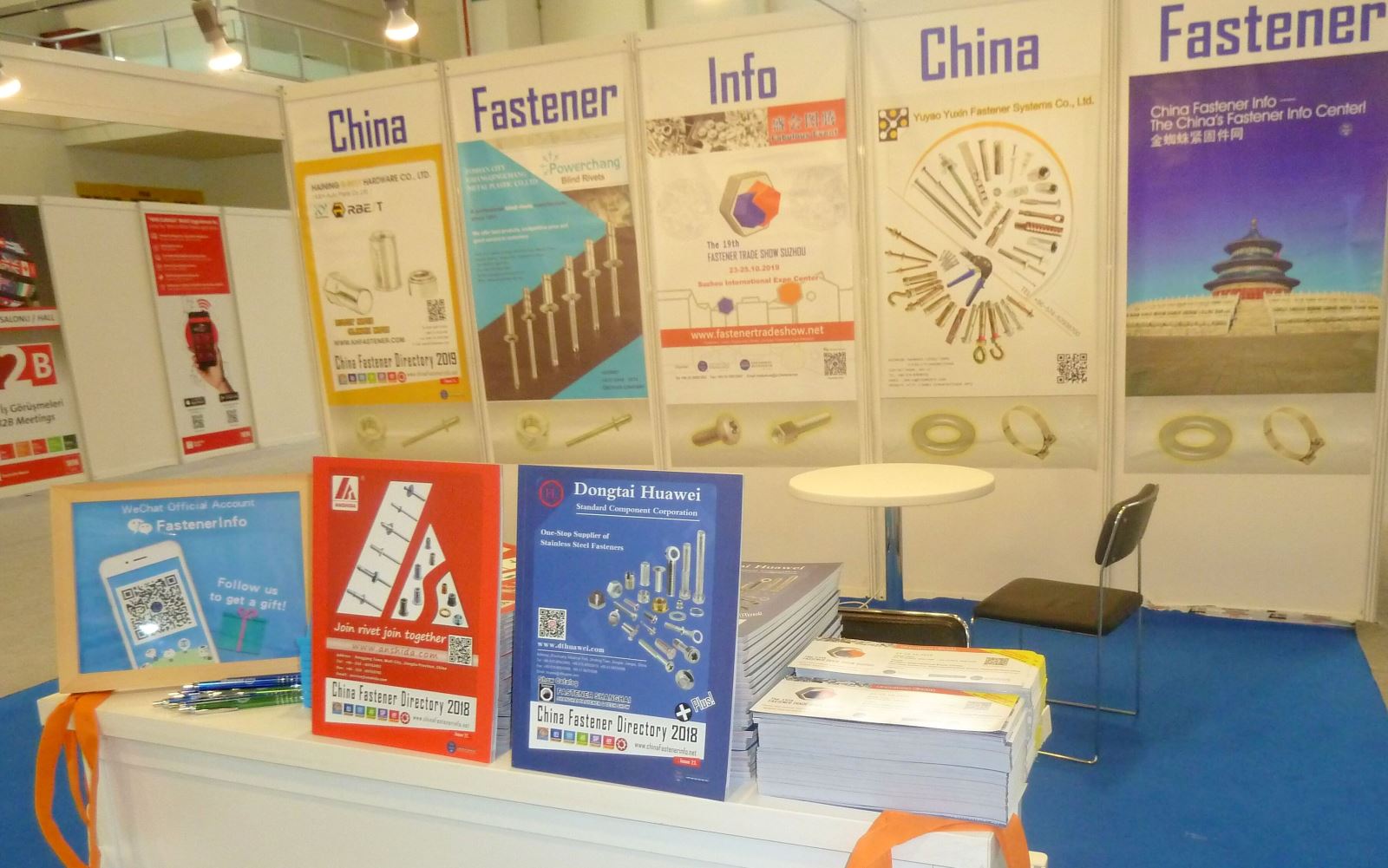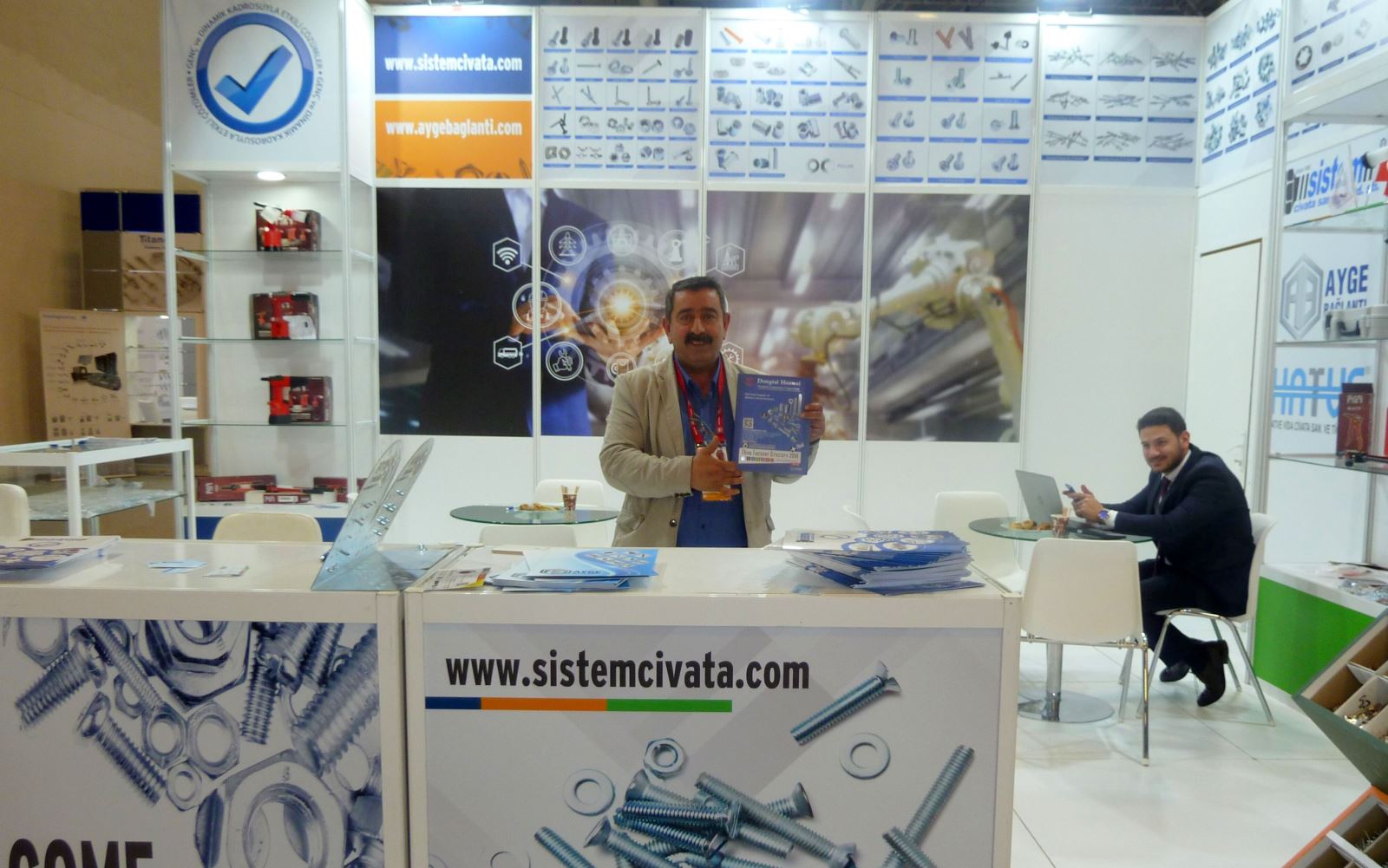 The exhibition gathered thousands of exhibitors and visitors of Metalworking EURASIA, Surface Technology EURASIA, Welding EURASIA, IAMD EURASIA, Electrotech EURASIA and CeMAT EURASIA fairs under a single roof during the three days.
WIN EURASIA brought almost 1,400 participants from 20 countries together with 77.403 visitors from 122 countries.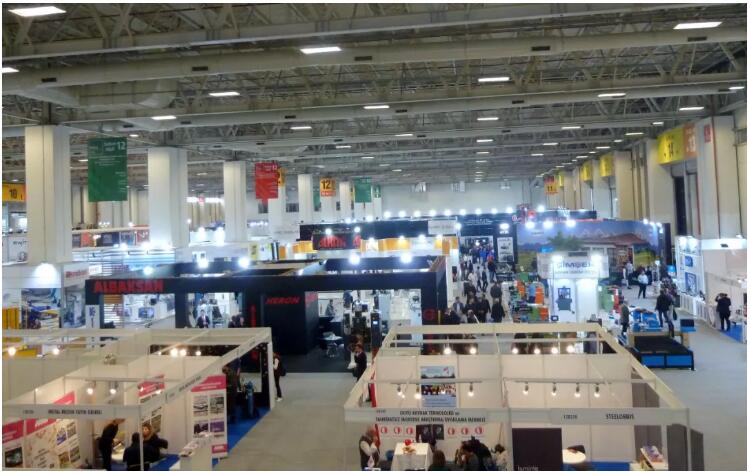 Under the Digital Transformation roof, 360° Manufacturing Industry once again became the sector professionals focus point at one stop in Istanbul. Both exhibitors and visitors had chance to experience the power of "WIN Eurasia" where all industrial products and services from sheet metal processing to metal forming technologies; automation services to electric and electronic equipment, hydraulic & pneumatic services to intralogistics are brought together under digital transformation.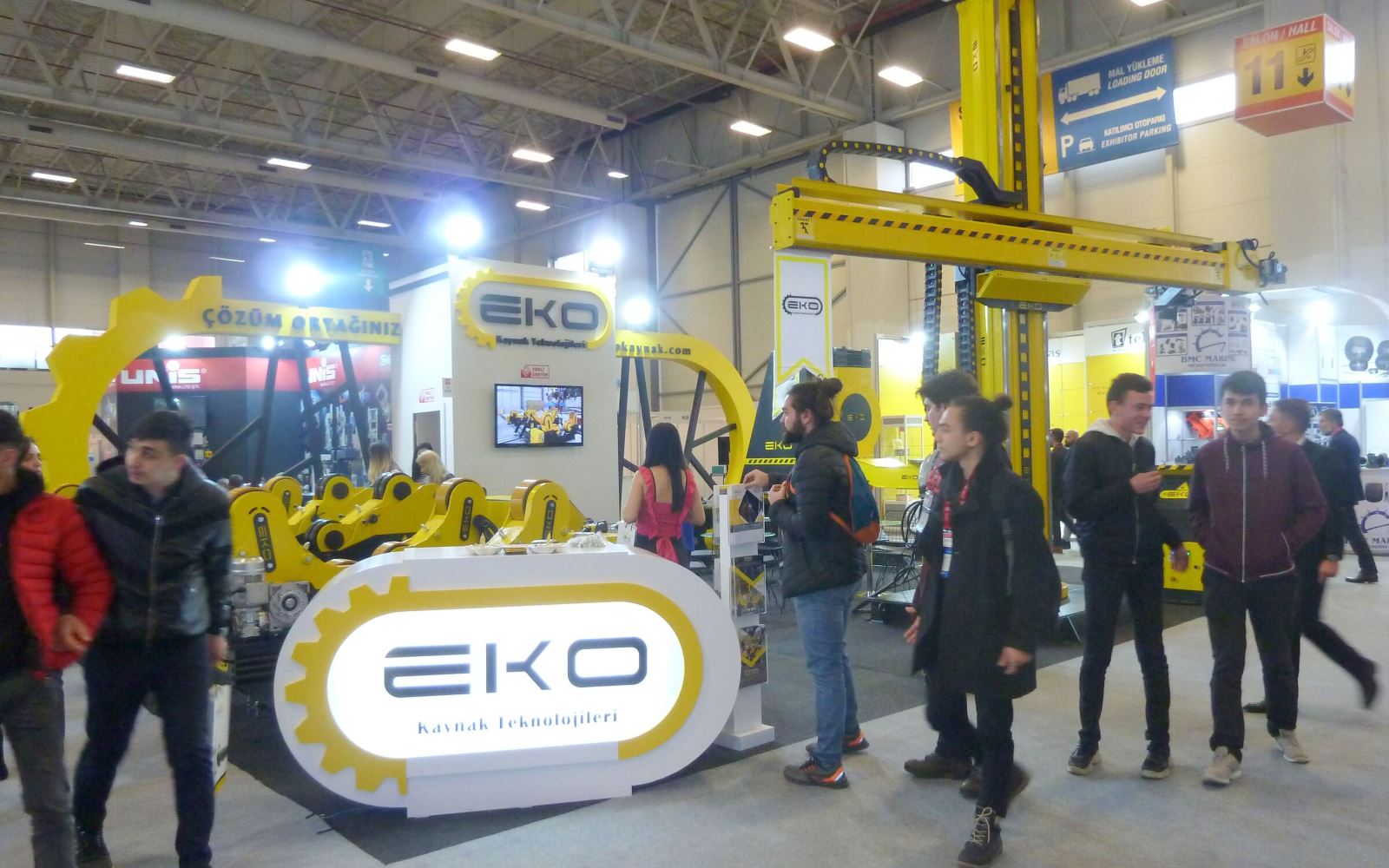 Organized with the support of the Ministry of Economy, Ministry of Industry and Technology and KOSGEB (Small and Medium Industry Development Organization) and Hannover Fairs Turkey, the fair served as a platform for numerous innovations in its 26th year. The entire eco-system required by factories of the future, ranging from steel plate processing to metal forming technologies; automation services to electrical and electronic equipment; and from hydraulic and pneumatic services to on-site logistics, came together at WIN EURASIA.
Fastener Market in Turkey
Developments in the fasteners industry of Turkey, in line with industrialization in Turkey, accelerated in recent years. With the investments made within the fastener industry both in quality and technology in recent years, Turkey has reached a very competitive position in the production of special and standard products. Correspondingly to this development, production and export figures are rising rapidly.
Depending on the intensity of investments, the use and need for fasteners is constantly increasing mainly in automotive and sub-industries, and white goods and sub-industry as well as in the industries including machinery manufacturing, building, electricity, furniture, lighting, defense, ship building, window, glassware, medical, elevator, trailer, mold, plastic, agricultural machinery, construction, heating and cooling.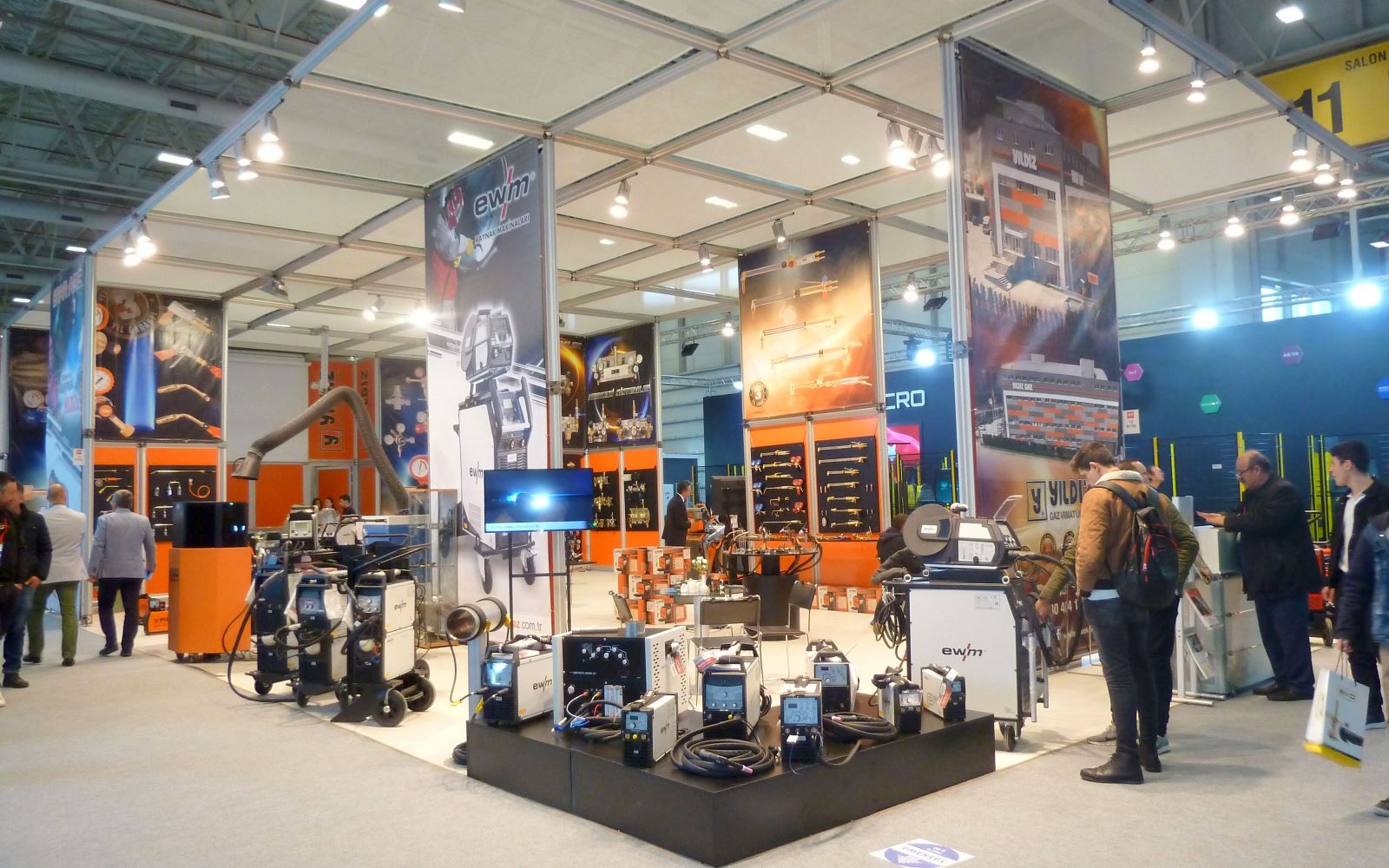 The fact that there are many strong manufacturers in the production of raw materials used in the production of the fasteners and a strong sub-industry in mold production contribute to the improvement and service quality of the sector. Domestically manufactured heat treatment machines, coating plants, washing machines, threading machines, sorting machines serve Turkey's fasteners industry.
Turkey's fasteners market has a size of around 900,000 tons. This corresponds to about 1.6 million Euros in value. 100,000 tons of this capacity is provided by imports and fastener manufacturers of Turkey meet 800,000 tons of it. Turkish producers export 300,000 tons to 70 countries in the world, mainly in Europe. Fasteners sector in Turkey includes around 400 manufacturers with different production capacity with more than 20,000 employees. Among these firms, there are highly skilled companies with ability to produce special parts for many important sectors, especially for the automotive industry.
As seen in the comparative export statistics, an average growth rate of 29% was recorded in 2018 compared to the previous year. According to the data provided by General Secretariat of Istanbul Minerals and Metals Exporters' Association, total value of $365 million of fasteners export in the year 2017, increased to $472 million in 2018. The countries highest number of 7318 HS coded fasteners exported to by Turkey respectively are Germany, France, Italy, Slovakia, Spain, Poland, United Kingdom, Austria, Russia, Algeria and Sweden.
While Fastener Import was 680 million USD in the January-November period of 2017, it decreased to 515 million USD in the January-November period of 2018. According to these data, it is observed that imports are higher than exports, however, since exports increase every year and imports decrease the gap is closing. Top five countries Turkey imports fasteners from are, respectively, Mainland China, Germany, Italy, France and the United States.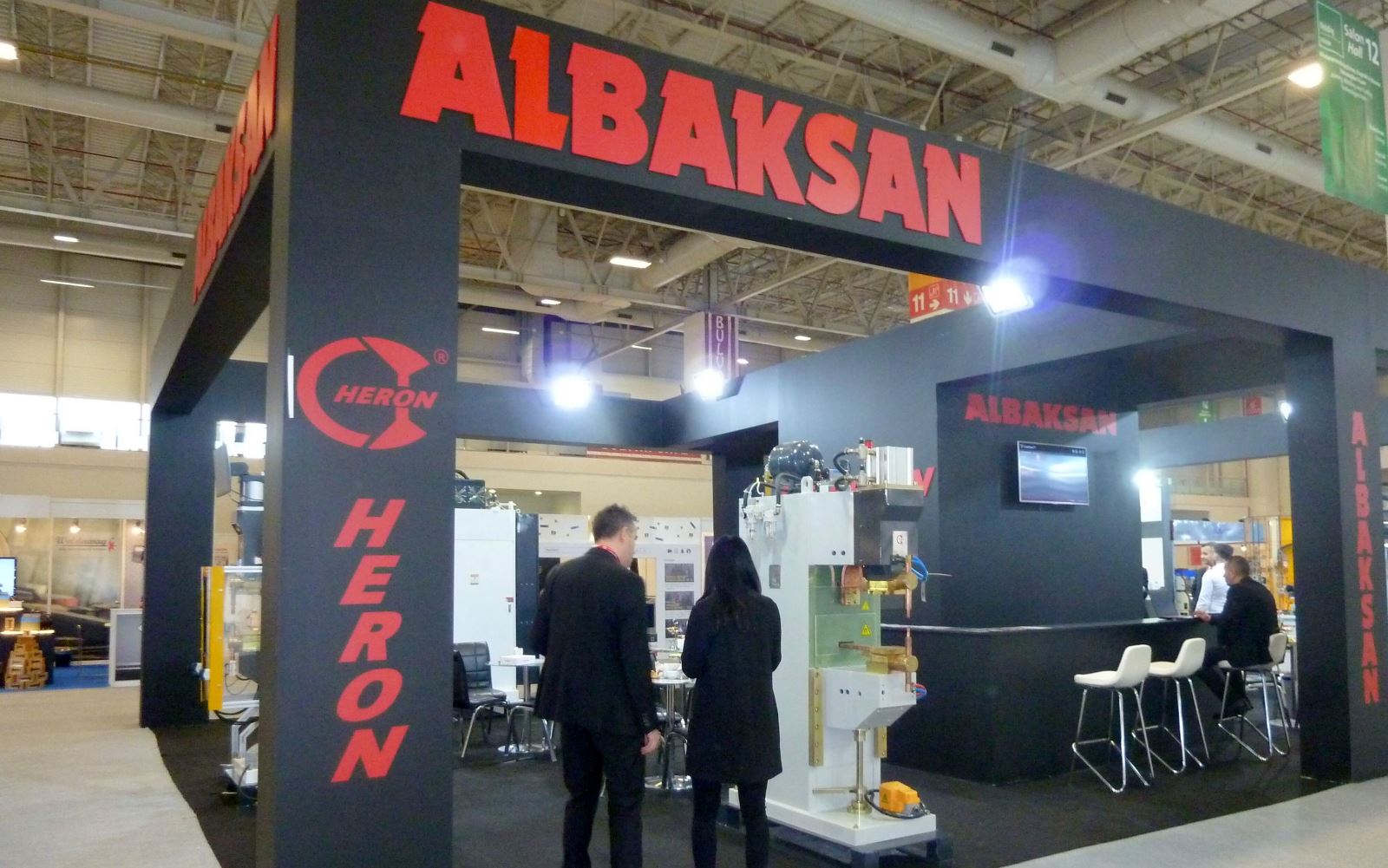 www.chinaFastener.info
2019-03-27