Views :3897
Recommendation:
Votes:1
Discuss:0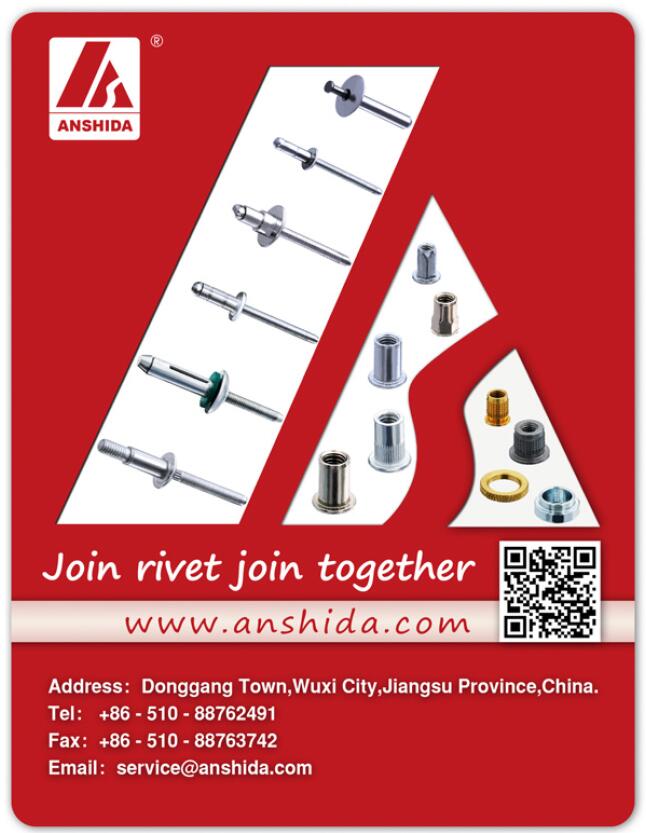 Established in 1993, Wuxi Anshida Hardware Co.,Ltd. has become one of the leading rivet and rivet nut manufacturers in China, exporting products to over 30 countries and regions. Covering an area of 26,000 square meters, it sells over 3 billion pieces of rivets annually and has achieved annual sales growth of 10%.
To adapt to the changing market, Wuxi Anshida continues to introduce advanced production equipment and technologies from Taiwan and Italy. It has passed ISO9001:2000, TS16949:2001 and AS9100 certifications and its products can be made in accordance with standards of GB, IFI, DIN and ISO.
Li Huiyuan, president of Wuxi Anshida, reveals the highest level of his business pursuit, "I hope that when the customers want to buy rivets, they will think of Wuxi Anshida immediately. After using our rivets, they will no longer think about working with others. To fulfill this goal, we need to pursue perfection with persistence."
Transformation from a small village enterprise to an influential rivet supplier
"Without painstaking effort, there will be no exquisite products. With regard to the manufacturing industry, quality must be put first and production of unqualified products must be stopped." Li concludes the way of business management in one word – perfection. "Only by perfect products and good quality can we maximize profits."
Looking back on the past, Li told that Wuxi Anshida was just a small village-run enterprise on the verge of bankruptcy. In the first half of 1993, Li took over the rivet factory. For Li knew nothing of this industry at first, he had to start from the very beginning. Li spent much of his time staying at the 800-square-meter workshop to carefully study the machines and products. He even tried to take the machine to pieces and learned from the skilled workers on how to assemble it. Day by day, his professional knowledge on fastener industry improved gradually.
At that time, he found that the biggest problem of his company was product quality. The products were restricted to applications such as bags, building doors and windows, etc. which had less market competitiveness. To meet the higher requirements of customers, Li did promotion during the day and found out the solutions to improve product quality with the workers at night.
With the belief of "making every product flawless", Li turned around the losses soon. Since then, Wuxi Anshida has maintained steady growth. Perfection has become part of the company's entrepreneurial spirit. Today, 70% of the company's products are exported to the European and American markets. Even the European customers comment: "Wuxi Anshida, our first choice for rivets."
Target at high-end market and high quality partners
Having communicated with international industrialists and done lots of researches, Li realized that the low and mid-end rivet markets has become saturated, while the high-end products used in precision instrument are popular in the market and enjoy high added value. Wuxi Anshida accordingly made the transition and turned to the high-end products.
Wuxi Anshida has started to establish partnership with some R&D institutions in Tianjin in terms of technological exchanges since 2004. In addition, it also introduced the most advanced equipment, materials and technologies, and provided training opportunities for the workers, striving to make it a rivet supplier of the first rank. So far, Wuxi Anshida has developed more than 30 types of fastener specifications. The rivets are widely used in the aerospace, automotive, high speed railway, telecommunications, and other precision industries.
Good products bring in good partners. Nowadays, Wuxi Anshida's customers are no longer baggage factories, but the world's renowned companies from the aviation, automotive and other high-end industries.
At the end of the interview, Li summarized, "Whether a company is successful or not depends on the concepts, ideas and requirements of its person in charge. No matter which industry we are in, we do not have to be a big company, but at least we should pursue perfection."
Wuxi Anshida Hardware Co.,Ltd.
Tel: +86-510-88762491, 88765068, 88765062
Fax: +86-510-88763742
Email: service@anshida.com
Website: www.anshida.com, http://856v.chinafastener.info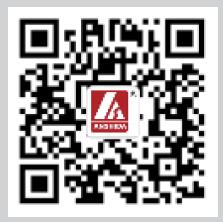 www.chinaFastenerinfo.net
2018-04-24