Views :5236
Recommendation:
Votes:0
Discuss:0
Quoted as a true B2B platform that answers all the needs of industrialists on sheet metal & part making processing, machine tools for mold & dies making and injection technologies for plastics manufacturing, "Vietnam Manufacturing Expo (VME) 2016", "Industrial Components & Subcontracting Vietnam (ICSV) 2016" and "Vietnam Sheet Metal (VSM) 2016" were concluded with a great success by attracting over 8,631 industrialists and 305 groups from across Vietnam and oversea who sourced the best tools for their growth and brighter future. In additional, within the Business Matchmaking Program, VME has succeeded to deliver an impressive numbers of quality buyers to take part in face-to-face business connections and discussion.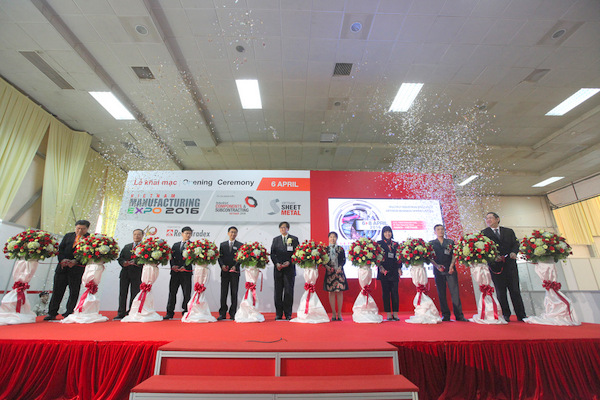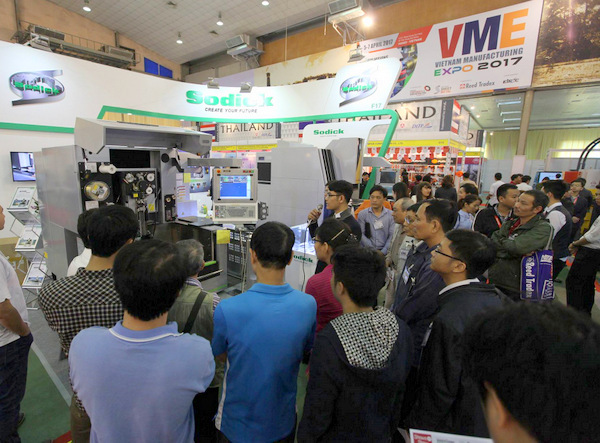 The second edition of "Vietnam Welding Competition" which is co-organized by Vietnam-German Technology Transfer and Training Center (HWC) and Reed Tradex Co., Ltd. will encourage welders to see the importance of upgrading and improving their skills, which will in turn help manufacturers improve their competitiveness among Vietnamese industries. The competition was concluded with the announcement of the champion welder from over 70 candidates, Ms. Pham Thi Hung who received wining reward and international certificate for her best welding performances. The first and second runner ups were Mr. Nguyen Khang Ngoc and Mr. Pham Van Doi.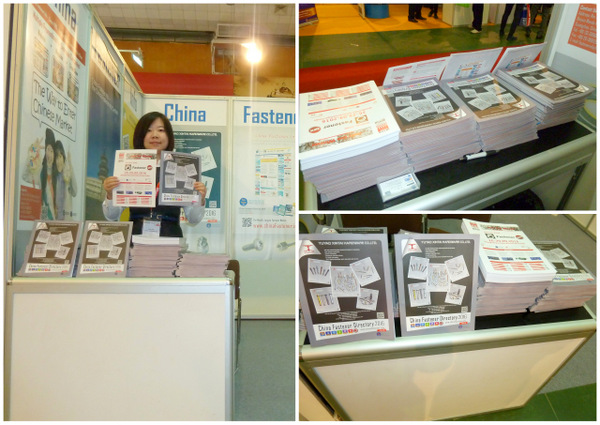 China Fastener Info distributes China Fastener Directory onsite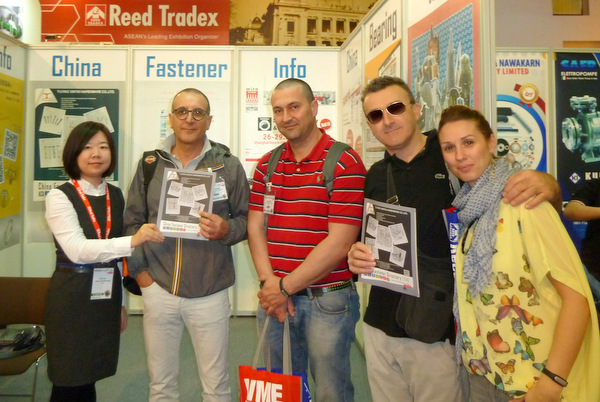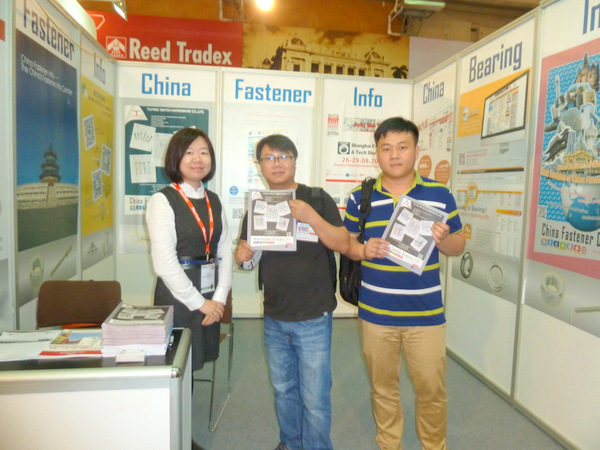 New technologies and machinery from leading brands have been sourced to upgrade the productivity of plastics and mold makers in Vietnam, whereas new business partners have been found and connections established to mutually develop the chain of business together.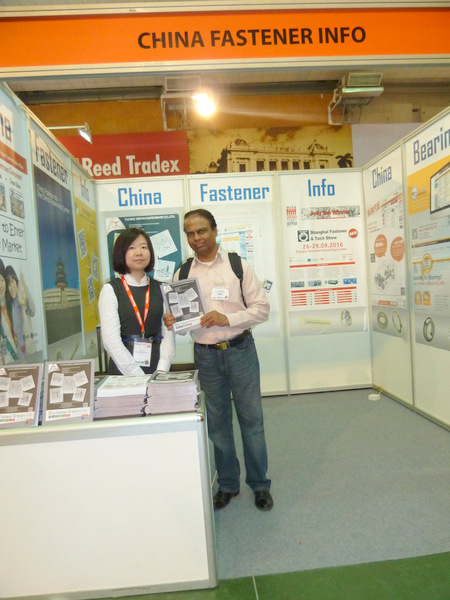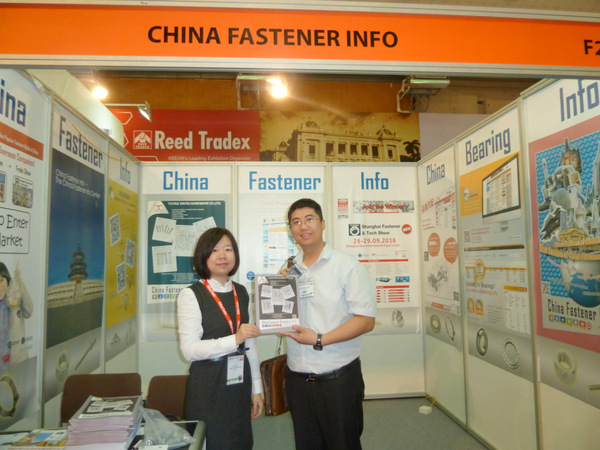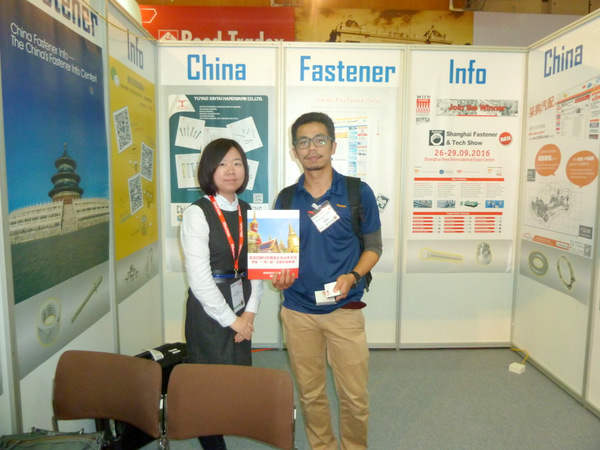 Mr. David Cho, Sales Manager of Dynacast Pte Ltd said that "We attend Vietnam Manufacturing Expo 2016 to expand new market, to find new partners and potential customers. At this event, we highlight to automation technology including Power train, Seat belt, Pumps and Motors. In my opinion, supporting industries in Vietnam is gradually developing."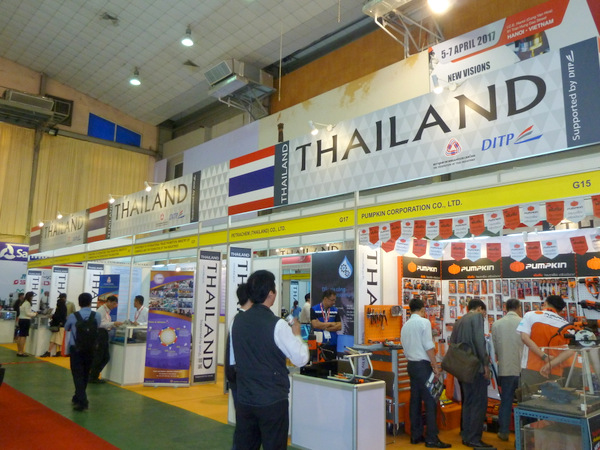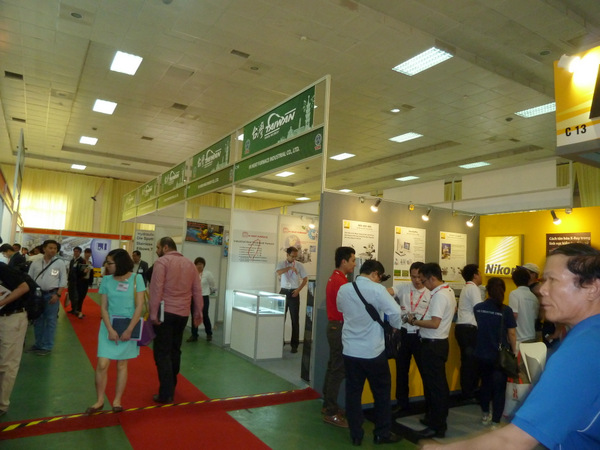 "As the manufacturing industry in Vietnam is growing, it is important for us to share technologies to customers and partners. So, at this show, we present Band Saw Machine which incorporates a massive base, sturdy saw frame with an extremely heavy duty gear box and a user friendly programmable control for ease of operation", said by Ms. Yulan Hsu, Marketing Manager of Cosen Machinery Ind. Co., Ltd.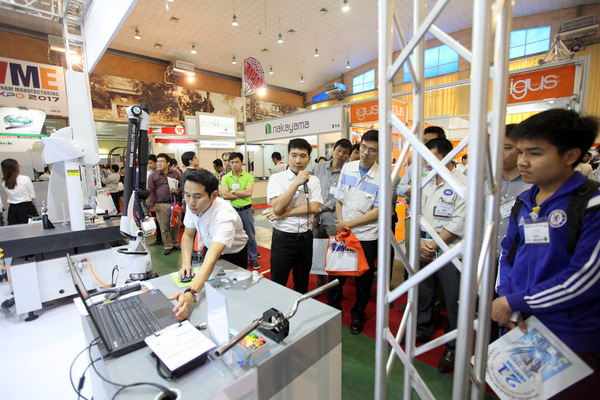 Besides of the participation of top leading brands, "Vietnam Manufacturing Expo (VME) 2016", "Industrial Components & Subcontracting Vietnam (ICSV) 2016" and "Vietnam Sheet Metal (VSM) 2016" have received the strong supporting from industrial experts, organizations and associations at local and from oversea.
Ms. Paiyada Hanchaisuksakul, Director of Small & Medium Industrial Office (SMI), The Federation of Thai Industries shared "To remain a sustainable development for Vietnamese manufacturing industry is a topping up new know-how and technology on manufacturing process for more productivity. This year, SMI brought 15 Thai companies specializing in parts and components manufacturing and subcontracting to Vietnam Manufacturing Expo which has provided a great number of business deals for the professional industrialists."
Mr. Nguyen Gia Phuong, Director of Hanoi Promotion Agency (HPA) stated that "HPA and I delighted to give our support to Vietnam Manufacturing Expo which is a substantial arena for Vietnam industry to expand business opportunity, solidify international's confidence, and heighten Vietnam industries to play at international level".
This dynamic exhibition "VME - Vietnam Manufacturing Expo" will take the return in next year, scheduled from 05 – 07 April, 2017 at at Hanoi International Center For Exhibition (I.C.E) Hanoi, Vietnam.
For more information, please follow:
http://www.vietnammanufacturingexpo.com
;
http://www.icsvexpo.com
;
http://www.vnsheetmetal.com/
Source: www.vietnammanufacturingexpo.com
2016-04-18